We've had our summer, and while it wasn't how we usually experience the season, the pandemic didn't ruin the gorgeous weather. Now though, the leaves are starting to fall, the evenings are getting darker earlier and the weather is beginning to get just that little bit colder.
Who here LOVES Autumn? Here at Kossie, we love bundling up in thick cable-knit jumpers and drinking warming tea by our radiators with a good book, all in preparation for the cold winter that is coming. Before it gets too chilly, we've got the beautiful autumnal season with all its lovely colours, scents and of course…pumpkin spice lattes from Starbucks!
To really get into the Autumn mood, our Editor has chosen ten seasonal autumn candles to get you in the mood for a hot chocolate and a good book, while the trees turn orange outside.
Which autumn candles will you pick?
Ashley & Co Tui & Kahili Waxed Perfume Scented Candle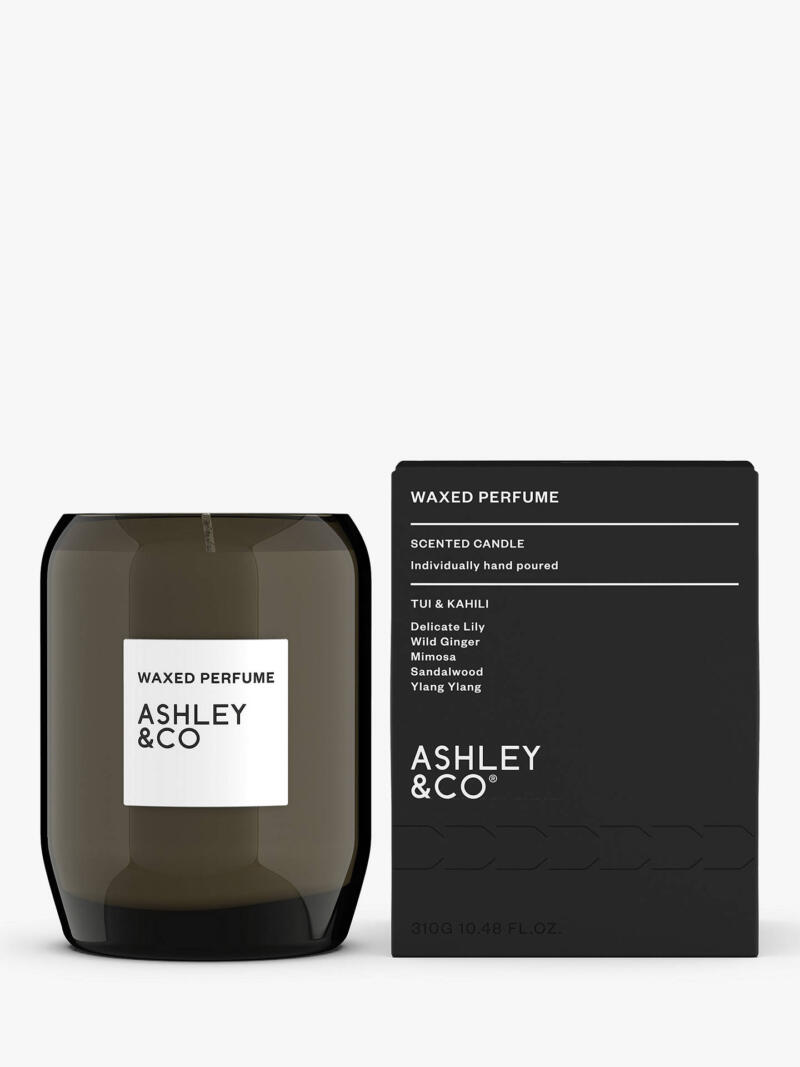 This candle looks so slick, right? I want this in my home right now. The scent, from Ashley & Co is made up of delicate lily, wild ginger, sandalwood, ylang ylang and…mimosa! This brand's candles are individually hand-poured into hand-blown glass in New Zealand using 100% natural wax.
---
Deep Sleep Heavenly Candle by This Works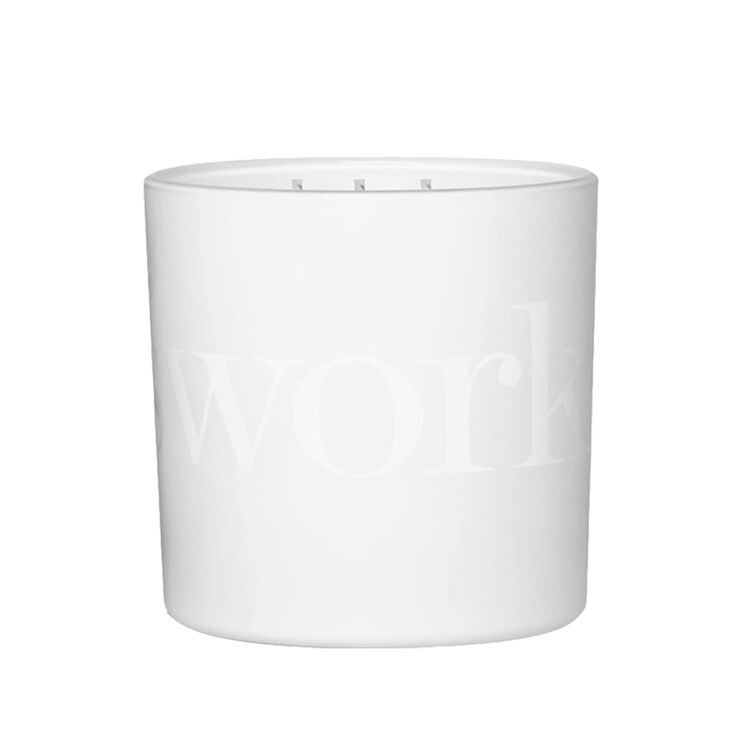 This Works are renowned for their amazing products to help you drift off into a dreamland. This candle is no different. Using the brand's signature deep sleep lavender and camomile blend to ensure sleep comes, the therapeutic candle will soothe your senses and increase your inner peace.
---
Smoked Leather Candle by Urban Apothecary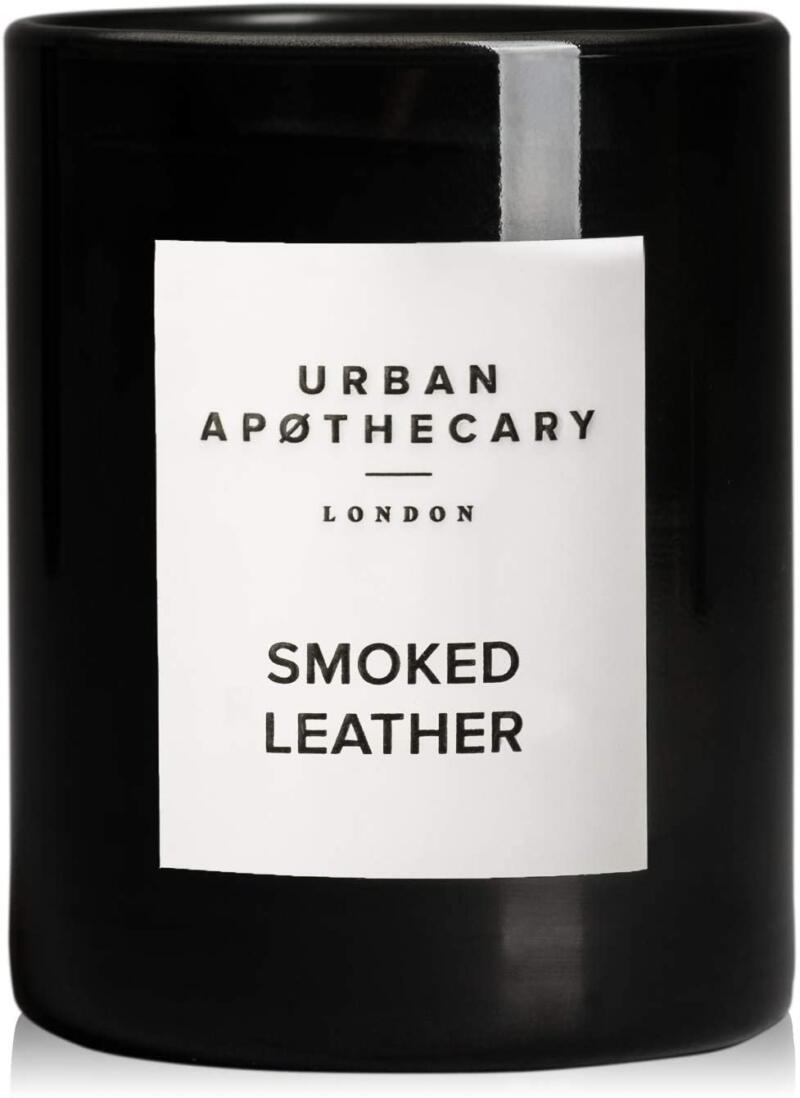 Another deep scent, this candle invokes the scent of sitting by a warm fire, of antique leather, soft suede and saffron combined with cedarwood. The brand uses 100% natural soy wax, cotton wicks and premium fragrance, hand poured in the factory in England by the most skilled artisans.
---
Ginsberg is God by Bella Freud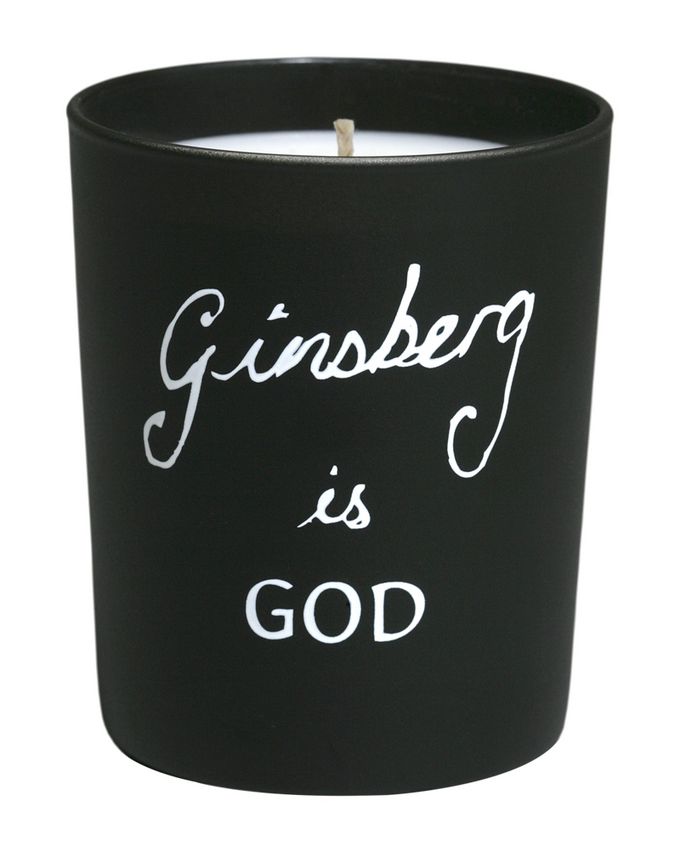 Bella Freud's 'Ginsberg Is God' candle has a fresh green scent, defined by notes of fig leaf, vine leaves and tomato. To give it depth, frankincense, wormwood and leather are added to the natural wax, hand-poured into a chic black glass vessel for style as well as substance.
---
 1970 Matches by Bella Freud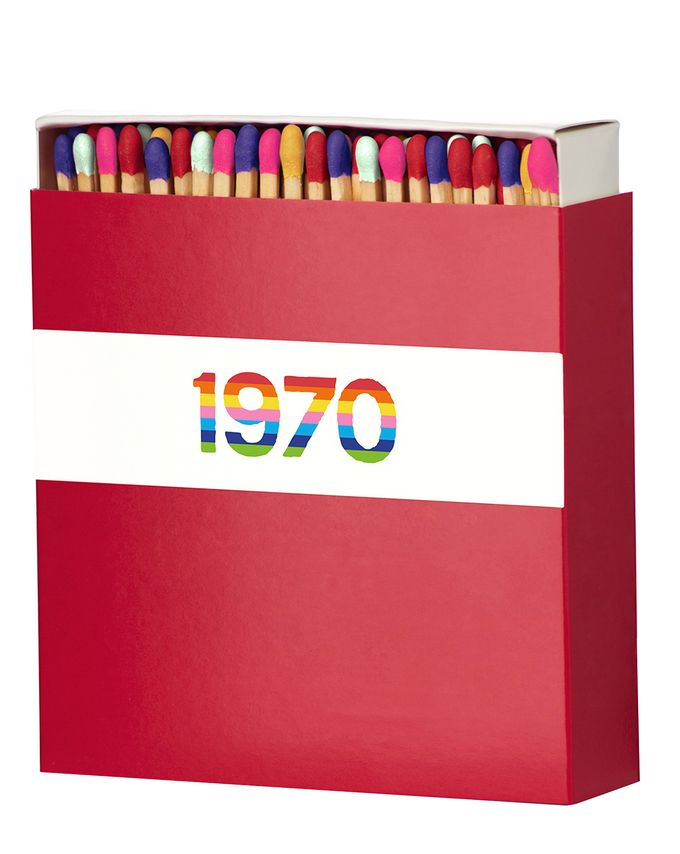 Match that candle above with some beautiful luxury matches to go with it. Stylised in rainbow, the vivid matches come in a set of 125. They're simply a home decor must-have!
---
19-69 Female Christ Candle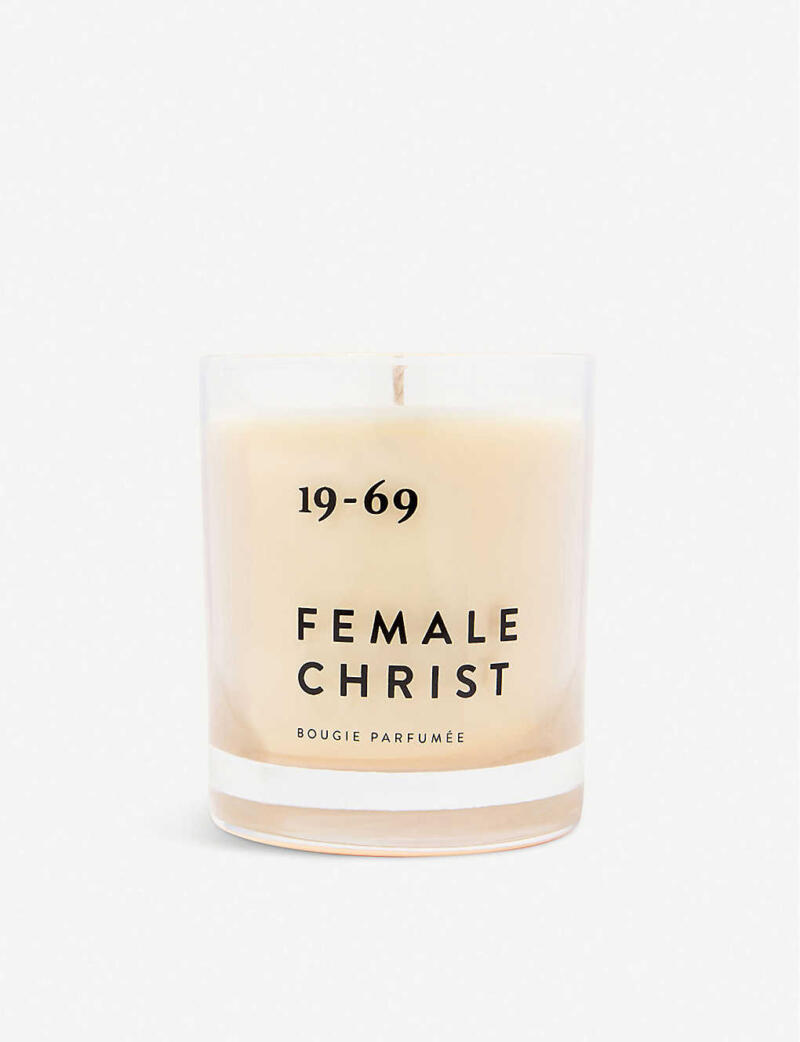 Ooh a little luxury, here. This one is named after the famous political protest performance in the Copenhagen Stock Exchange in 1969. Exuding woody notes of patchouli, rhubarb and eucalyptus, it boasts 48 hours of burn time to infuse your home with earthy fragrance.
---
HAY Medium Pillar Candle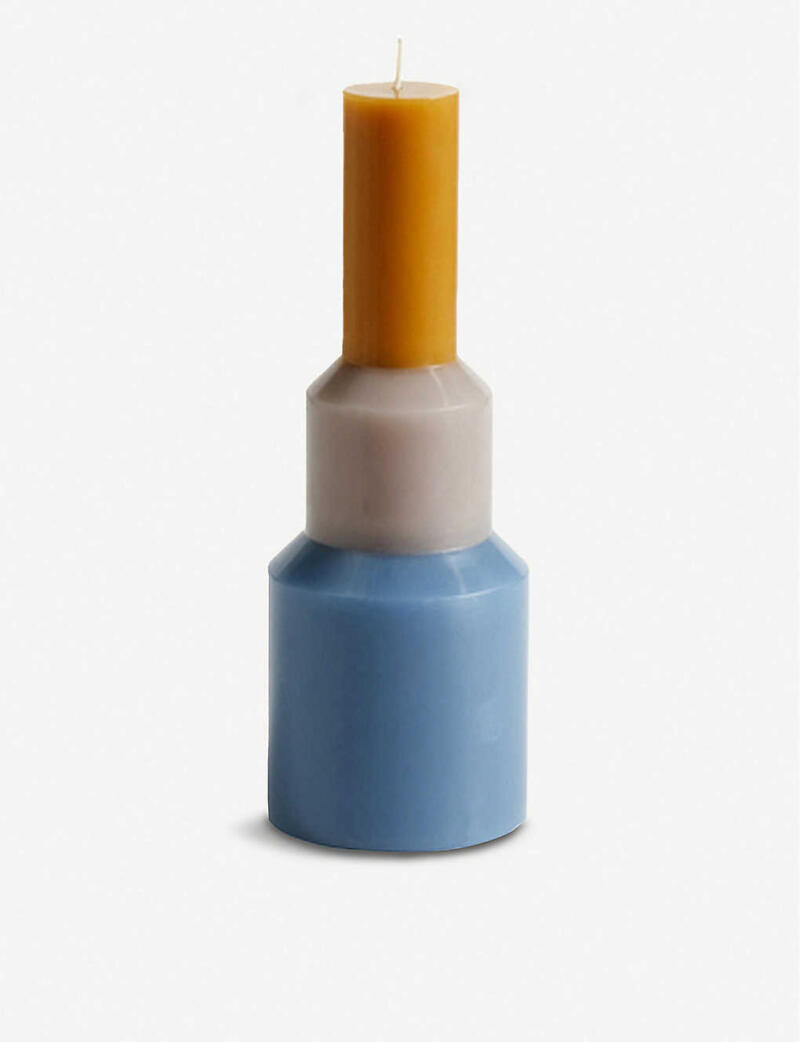 Dutch designer Lex Pott designed these candles that HAY took in production – they have an astounding burn time of 95 hours (if you can bear to burn it at all). Less focused on the scent for this one, you can create a skyline of fabulous Autumn colours to match the weather outside.
---
SKANDINAVISK Koto Scented Candle
Koto is Old Finnish for 'home' – and you'll feel right at home in yours when you light this candle up. The scent is a wonderful blend of vanilla beans and dried orange peel, Baltic amber and vintage leather furniture…mmm!
---
Aery Fig Leaf Candle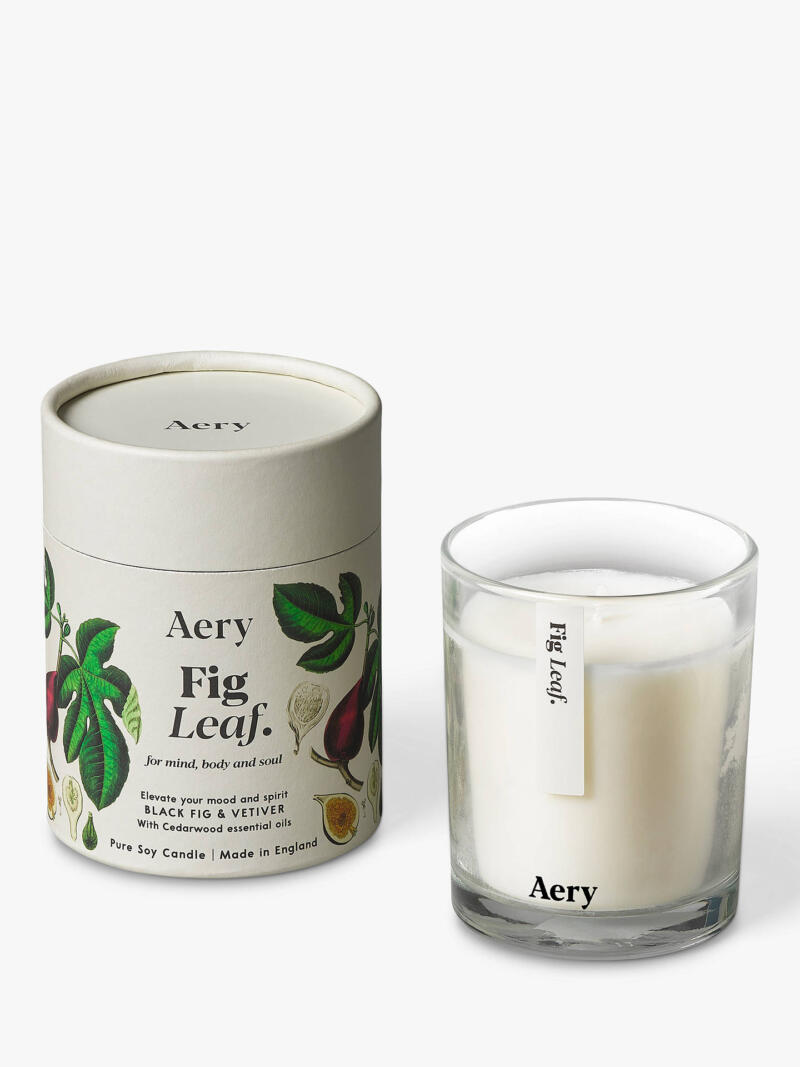 Take a long deep breath and let the healing power of these natural aromas soothe your mind, body and soul. This candle features the earthy fragrance of black figs, alongside vetiver and cedarwood. This results in a scent both grounded and relaxing, filled with woody warmth.
---
Laboratory Perfumes Samphire Candle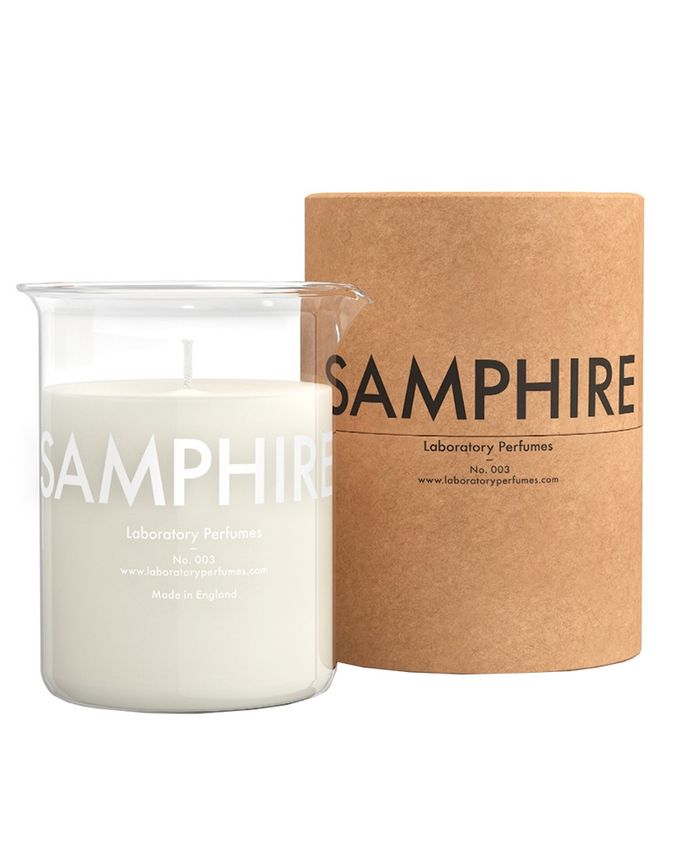 This one features a zesty scent of a young leaf of verbena, mixed with rich aromatic notes of fresh juniper berries, citrus oil and vetiver, blended with lavender, basil and rosemary. Using paraffin wax, the fragrance is sure to relax you in your home.
---
Clean Reserve Warm Cotton Candle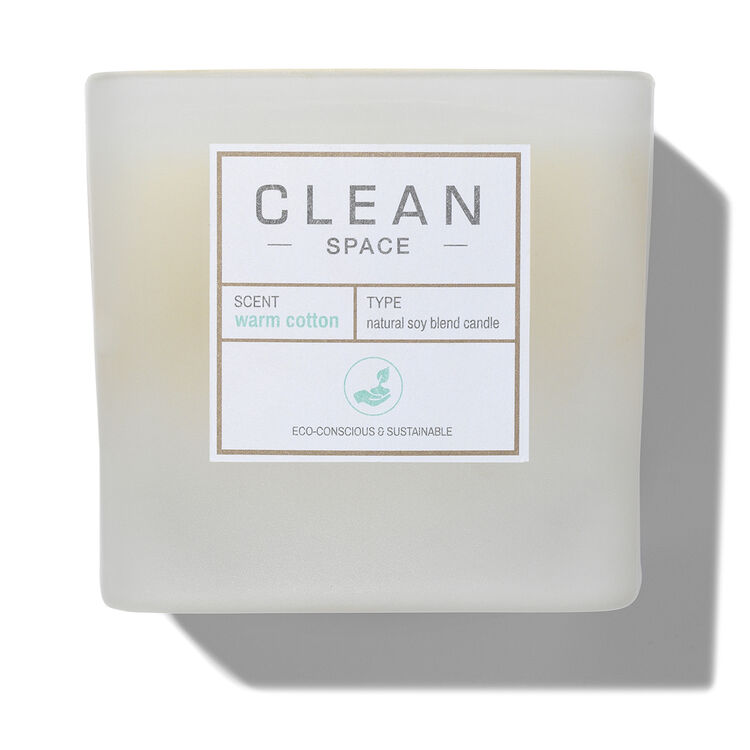 This soy-blend candle will remind you of freshly washed laundry. It's 100% vegan, is gluten-free, cruelty-free and created without parabens, dyes, phthalates or petroleum. It lights up the home to create a comforting glow…enjoy!
Are you a fan of any of these autumn candles?