There are times in time when you just sit in front of your computer, or begin work on any other task, before realising you're completely dried up in terms of creative ideas. When you're against the clock, this can make things even more difficult. How can we just bring amazing ideas to fruition when our minds are at a standstill? We spoke to three creative women to help us get those ideas flowing, to help you when you're feeling stuck…
Franziska Mayer, Creative Director, inne
Q: Have you gotten into a situation where you were creatively 'stuck' lately?
I relate creativity to an energetic state – like something that needs to be solved is pulling me.
Recently I had lost this pull, I was doing my work, but it had lost its drive. Work felt like work, and the results did not satisfy me. I realised I had lost my motivation. I had lost touch with my 'why'.
What happened was that I had finished a significant workload and was covered by many different smaller tasks. So, I eventually took the time to reflect and get clarity back using these three questions:
What drives me to this energetic mood of feeling profoundly inspired and motivated?
Where can I add the most value using my skillset?
What is standing in the way of meeting my own/the company's purpose?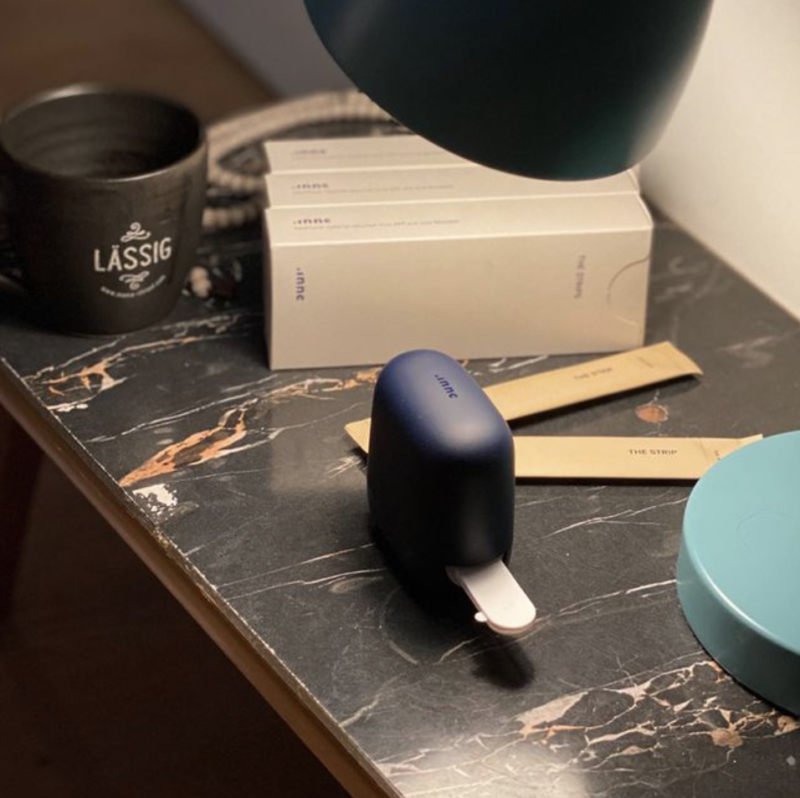 What are your tips to get creative juice flowing?
#1 Ask yourself, what are you trying to solve and why?
Sometimes we need to step back to get more clarity. I use the three following questions to zoom out:
Am I looking at the right problem, or am I stuck in a sideway?
What is the bigger question behind the problem I am trying to solve and why is this problem relevant?
Can I approach this problem from a different perspective?
#2 The top of the mountain is in reach even if your current spot is foggy
Creativity is not a magical state we are in that comes from nowhere. If we understand what triggers our creativity, we can create processes to get to this state.
For me, a creative process is never easy. I go through days of highs, where I have a clear vision, the answer just in reach. But there are also foggy valleys of doubt, unclarity, and anxiety. It is essential to keep on going and to trust in your own creative process during these days. Do not let self-doubt and fear stand in the way of making it to the top of the mountain.
#3 The worlds of others can be your creative spark
When I feel creatively stuck, it is often due to having lost touch with the user I am designing for. I have always found new inspiration in taking the time to listen and observe people, to understand their needs and behaviours. Looking beyond the obvious answers, digging deeper into the motivations behind and immersing into the world they call their own.
Jasmine G Müller, Fashion Content Creator & Conscious Living Influencer 
Q: Have you gotten into a situation where you were creatively 'stuck' lately?
My initial reaction to this question was confused because I think sometimes you can be 'stuck' without really realising that you are. I definitely reached a stagnant place a few months ago, feeling like I had to drain myself of energy in order to find some motivation. As a result, my creativity was massively blocked, and it was not that I didn't have the ideas, it was that I did not know how to bring them to fruition, how to make something tangible out a concept in my mind. I think this was not a block in just my creativity, it was a symptom of lockdown, global unrest, a huge civil rights movement, and therefore, my bad mental state.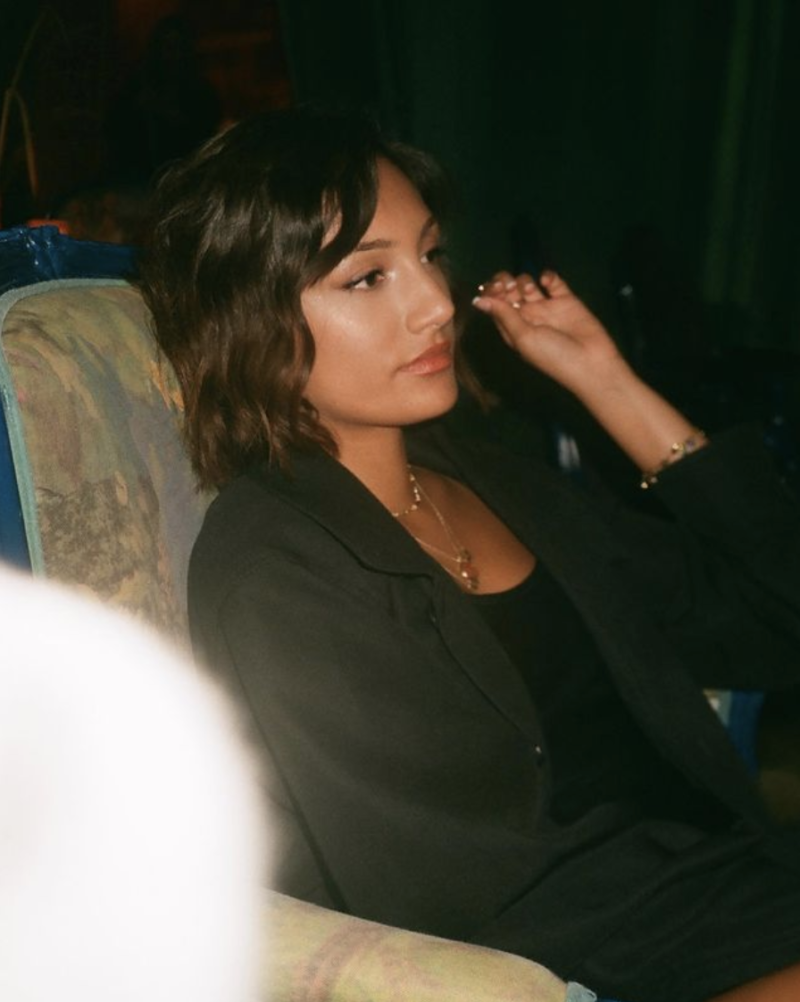 Q: What are your tips to get creative juice flowing?
#1 Sink into the feelings you are experiencing
Try to remove judgement from yourself and allow yourself to really feel, even if that means that some mornings are spent in bed. During my recent low, I found myself trying to force myself to do things I thought I should be doing, meaning I was producing mediocre, sometimes ugly, work, and in fact, it made me feel even worse about myself. So instead, some mornings, I would just lay in bed and cry and not judge myself for it.
I recommend going on walks, short or long, and listening to podcasts and music or trying to add in regular exercise or yoga. This was game-changing for me as moving your body is a really easy way to release tension and endorphins, and I always finish feeling like I have accomplished something, which in turn boosts my mood, which in turn inspires me and motivates me.
#2 Read books that inspire my creativity
I always see reading as an opportunity for self-reflection, I read most books with a pencil in hand, and I underline words I am drawn to, or sentences that trigger something within me. These are all little things that we can do for ourselves, and to operate on our highest level, we must take care of our spirits and our souls, and not impose unrealistic pressures on ourselves.
Meg O'Donnell, Art Editor, Refinery29
Q: Have you been in a situation where you were creatively 'stuck' lately?

This very often happens to me! Recently, I had come up with an idea for a photoshoot that wasn't really what our editor had in mind for a particular topic. We were covering a personal story that I wanted to photograph in a raw and conceptual way, but she had a more straightforward approach in mind. Creatively, this really threw me as I didn't know how I was going to make it work after I'd formed the visuals already in my head. I had to pause, scrap the mood board, and start afresh.
As a creative, ideas and visuals come into my head constantly and I think a strength of mine is bringing an editorial idea to life, whether that be via photography or illustration. What I'm not too good at is working on something that someone else has come up with visually; perhaps it's that it feels like it isn't my creative baby so I can't take it any further – I'm not sure!
In the end though, the piece was an absolute triumph and I will forever be super proud of it. I was able to put my hesitations to one side and adapt, putting all my creative juices into the design and layout of the shoot.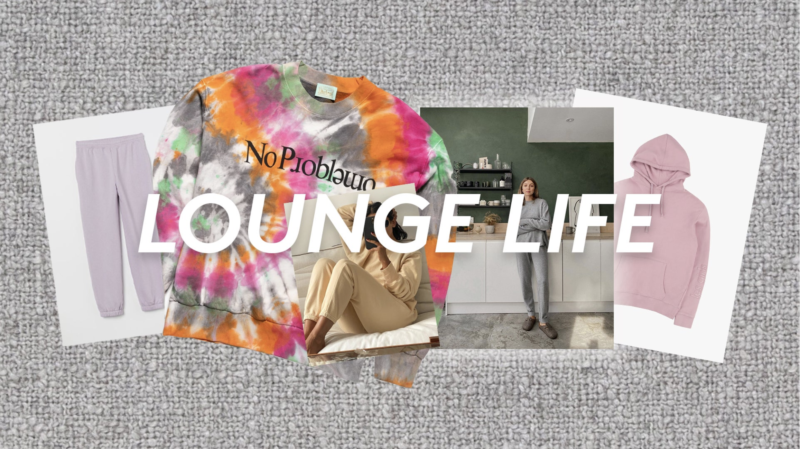 Q: What are your tips to get creative juice flowing?
#1 Listen something on my headphones
I need something going on in the background to be able to really free up my mind – which sounds like a contradiction! Whether it be a random Vlog of someone applying makeup or tunes on 6 Music, I am constantly batting off doubts and hesitations through pleasant noise in my headphones.
#2 Give your brain a break
I also make sure to get up as much as possible from my desk and do something mundane like put a wash on or even prep a little for that evening's dinner – just to give my mind a little break, especially since I've been WFH. So now I'll have a flick through my books and see what happens from there.
#3 Remember I'm only human
Recently, I've been having a difficult time with my confidence, which can definitely be a hinderance on my creativity. The other day I was sat decompressing after work and thought to myself, "my job, as much fun as it is, is actually bloody hard!" Obviously, it's not brain surgery, but the pressure to be creative and make new, fresh work every day is actually quite big. I think just having this realisation has allowed my creative juices to flow in a new way, as it's made me feel less uptight and disappointed in myself when I'm not able to produce something amazing. I give myself a chance to be human and come back to that task in an hour or the following day, and for me, that usually does the trick.