Life can come at you fast, and hard. When something seemingly negative or difficult happens to you, it can be difficult to move past it and see the positives. Did you know though, that every challenge is a lesson? It's through hardships that we build our resilience and tolerance to things that are sent to hold us back. How can we do this? We spoke to three start-up founders to tell us their stories on how they built up their strength in the face of adversity. 
Laura Burget, Co-founder, Three Ships
Q: Did you find yourself in a very tough situation last year?
I was diagnosed with a brain tumour three years ago and underwent a 10-hour brain surgery to remove my tumour. I remember waking up in the recovery room with my surgeon standing over me. I looked around and realised that I had made it through and started crying silent tears, just so relieved to be awake.
My recovery has been remarkably smooth so far. I had to re-learn a few things (how to walk, read calendars, understand clocks), but thankfully everything has returned to normal now. However, there are parts of me that will never be the same. I have a much deeper appreciation for our bodies and what they can do, the amazing people in my life, each day and each moment. There have been hard times too and I've had to learn to compartmentalise and only focus on what I can control.
"Virtually overnight, our plans for 2020 were thrown out the window and we had to pivot our business goals and strategies."
Of course, being a Founder of a start-up company has added unique additional challenges to my recovery. At the time of my diagnosis, Connie and I had only been full-time with the company for one year and were still learning the ropes and working around the clock to grow our brand. Virtually overnight, our plans for 2020 were thrown out the window and we had to pivot our business goals and strategies. This included bringing on a team member to cover for me while I was in my first two months of recovery and re-thinking our timelines for a large re-brand, which we already had underway. We also established best, most likely. and worst-case scenarios for what the business might look like depending on how my recovery went. It was an exceptionally scary and challenging time.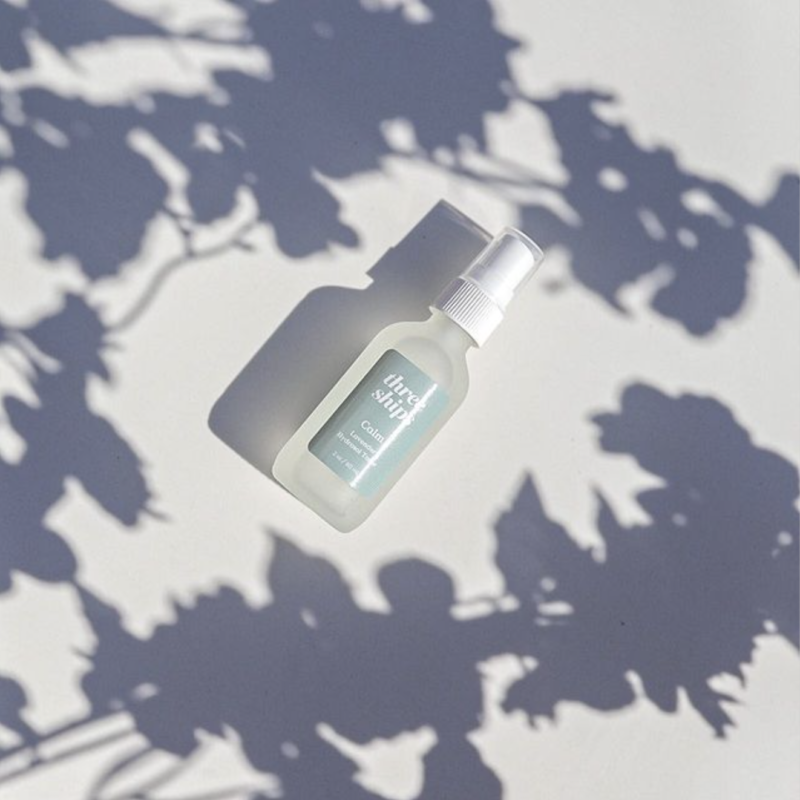 The most important lesson I learned : Please trust your intuition and stand up for what your gut feeling is telling you. Stand up for what you feel you need. Educate yourself. Be persistent. Get second opinions. If I had listened to the doctor and taken the seizure medication prior to the MRI, my tumour would have been missed. It would have kept growing, likely until it was too large to treat. These things can happen to anybody. If you or your close friend/family member are going through something right now, keep pressing for answers, follow your intuition, and never take one opinion as certain truth.
I also wanted to share my journey as a story of hope for other young adults who are going through a difficult health diagnosis. Just know that I can 100% relate to how you're feeling. Not all days are easy, and for a while, most of them will likely be pretty hard. Don't give up on your dreams. Keep pushing for the future that you always dreamed of. I strongly believe that those who keep a positive mindset actually have better health outcomes – even in the face of cancer and other serious illnesses. At the very least, your goals will give you purpose and help to distract you from all of the uncertainty that you face on a regular basis.
1-3 simple habits to build your resilience
#1 Practice gratitude
This is the most important habit to get into. I practice intentional gratitude every day in two ways. One is when I'm brushing my teeth in the morning, I make sure to intentionally list out things that I am grateful for. The second is that every night before bed I write down three things that happened that day that I am grateful for.
#2 Learn something new

As adults, I think that we forget to be comfortable with being bad at things that we are learning for the first time. Going beyond the norm and extending yourself into a place of learning is so critical for building resilience.
Banasa Williams, Co-founder, Ksoni
Q: Did you find yourself in a very tough situation last year?
The toughest situation Ksoni faced last year was when our manufacturing partners informed us that due to Covid-19, they wouldn't be able to manufacture our Q4 production run, meaning we would have no products available from October onwards. Initially this news was devastating. After all our hard work navigating the pandemic, we were suddenly faced with the possibility of having to shut down our business altogether.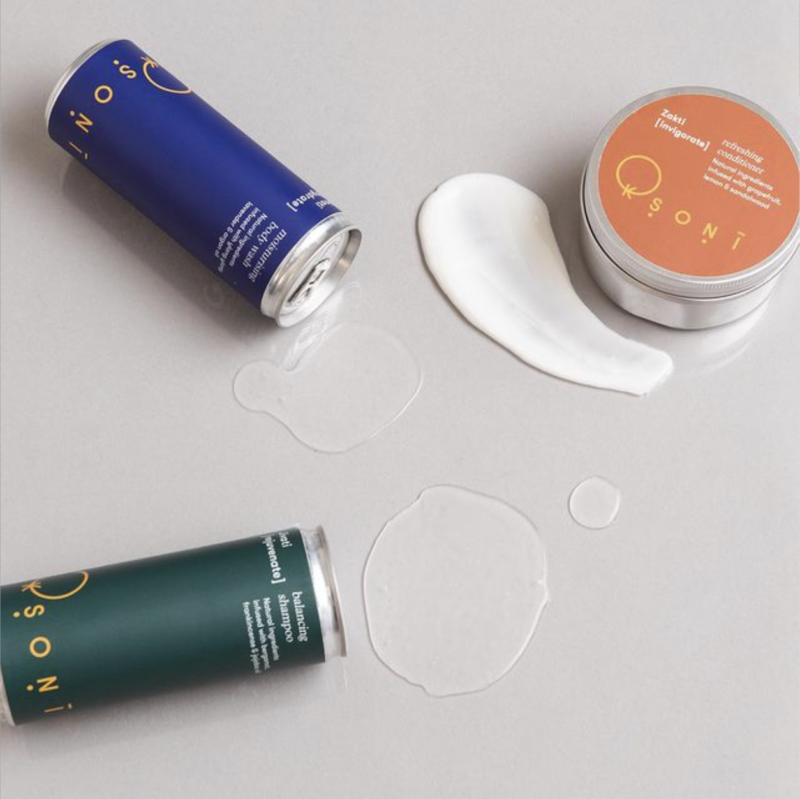 The most important lesson I learned : Thankfully we were able to sort everything out in the end, but we learned an important lesson about resilience, namely staying calm and remaining persistent in finding viable alternatives instead of simply closing up shop. The past few months ended up being our most successful!
1-3 simple habits to build your resilience
#1 Setting a daily intention
This started as part of my yoga practice. My teachers often start the class by inviting us to think of a word or short phrase that will set the tone for the class. I've recently extended this daily intention beyond the mat as I've found this helps me acknowledge how I feel that day and how I can move any negative thoughts into a more positive direction if I can.
I like writing my daily intention down in a journal, but it could be something as simple as saying the intention out loud each morning!
#2 Gratitude list
After my intention I then write down at least three things I'm grateful for. This is especially important if I'm feeling low that day. My gratitude lists are often off the top of my head and I don't spend too long reflecting on them – I'm grateful for good strong coffee most days!
#3 Reminding myself why I am here
I spend a few minutes reminding myself where I'm from, what motivates me and why I decided to start a business in the first place. This is so helpful on challenging days when there seem to be more problems than solutions. Michelle Johnson's book "Skill in Action" has wonderful thought provoking exercises and a template for completing a "Where I'm From" poem – you don't have to be a yogi to enjoy it!
Christal Leung, Founder, SKIN NEED
Q: Did you find yourself in a very tough situation last year?
February 2020 was a difficult month. Although during usual times 10 months would have felt a world away, to me, it still feels recent due to the intensity of shock and sadness I was overwhelmed with when I first learnt of the pandemic and how it had torn families in Wuhan apart, while fearing as a matter of when it would spread to the rest of the world.
As a skin care formulator and manufacturer, I knew the beauty industry – and especially to those who are service providers – would be greatly affected if not entirely disrupted for some time. So, by the first week of February and the next 2 months onward, my GMP-certified cosmetics facility in Hong Kong which usually processes boutique skin care products was manufacturing hundreds of units of skin sanitising gels, distributed to customers in the form of wholesale and retail.
The most important lesson I learned: The importance of giving back. We have donated over 5000 sanitisers to charities and non-profits, sharing what we happen to have to those who are in most urgent of need.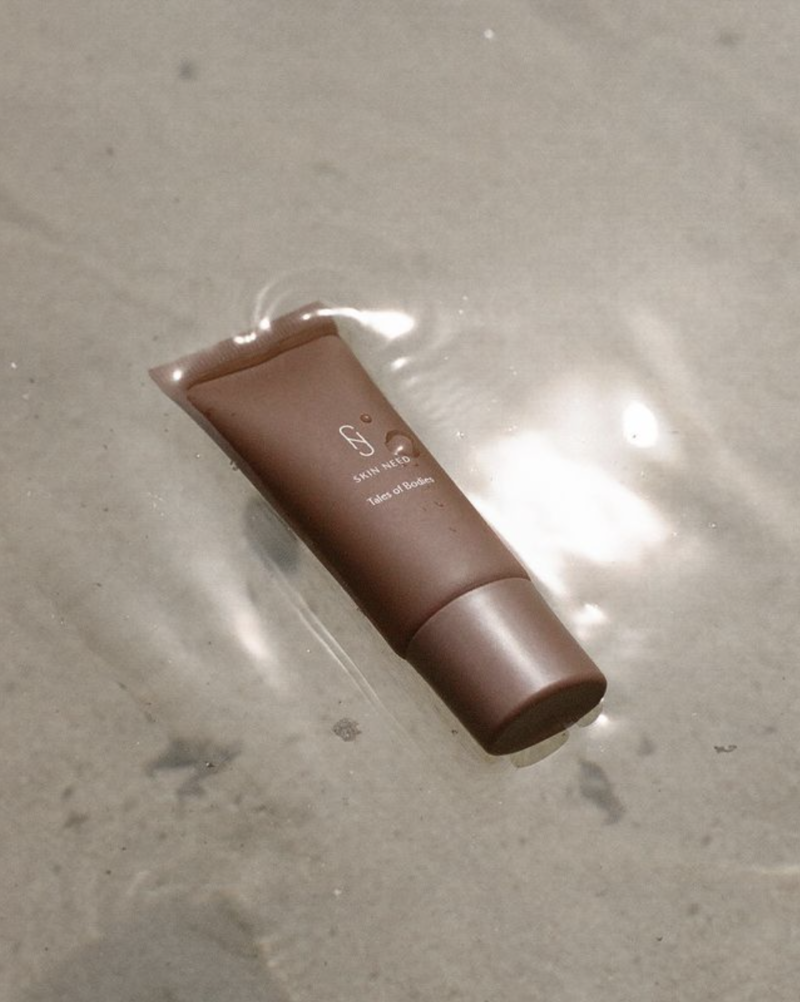 1-3 simple habits to build your resilience
#1 Reflective hour
For the past four years, I spend an hour every month reflecting on the most significant incidents, how they made me feel, what part of my emotions contributed to them, and what I can do to enhance or improve so that desirable outcomes – at least from what is under my control – are sustained or achieved. Not only do I find this habit empowering, I also feel that as I look back, the so-called dips in life flatten over time as they become valuable lessons that sharpen my skills in the game, making me a better player at a game I view as my most dedicated work of life.