Wouldn't it be great to find out the secret to stop feeling anxious? Imagine being able to turn that feeling 'off' when you're at your most anxious state. You may have tried several ways to stop this feeling, but nothing has yet worked. Luckily, we've got the knowledge of three mindful entrepreneurs to help us along on our journey to feeling less worried and stressed. They bring to the table their techniques to overcome anxiety and get on with their days. Which technique will work for you?
Jane Martino, Co-founder, Smiling Mind
Q: When was your last time you felt anxious, overwhelmed or stressed?
It was a few years ago now, when the start-up I was leading was about to list on the Australian Stock Exchange and had to be shut down just weeks before as Google removed the app from its Play Store. I was working with our team, investors and legal representatives around the world (we operated in US, UK, AU and India) to attempt to move forward, unfortunately we were unable to. At the same time, my husband and I were navigating a separation with three special young boys – albeit a friendly and positive process it was a very challenging time. With those things combined, it was by far the most intense and stressful period I have experienced along my journey. Luckily for me, because I had been meditating for so many years I was able to cope well, remain focused on the positive and move through both situations experiencing the intensity and sadness, without them being the dominating force. I definitely attribute my meditation practice and commitment to self-improvement and growth as key during this time and ever since.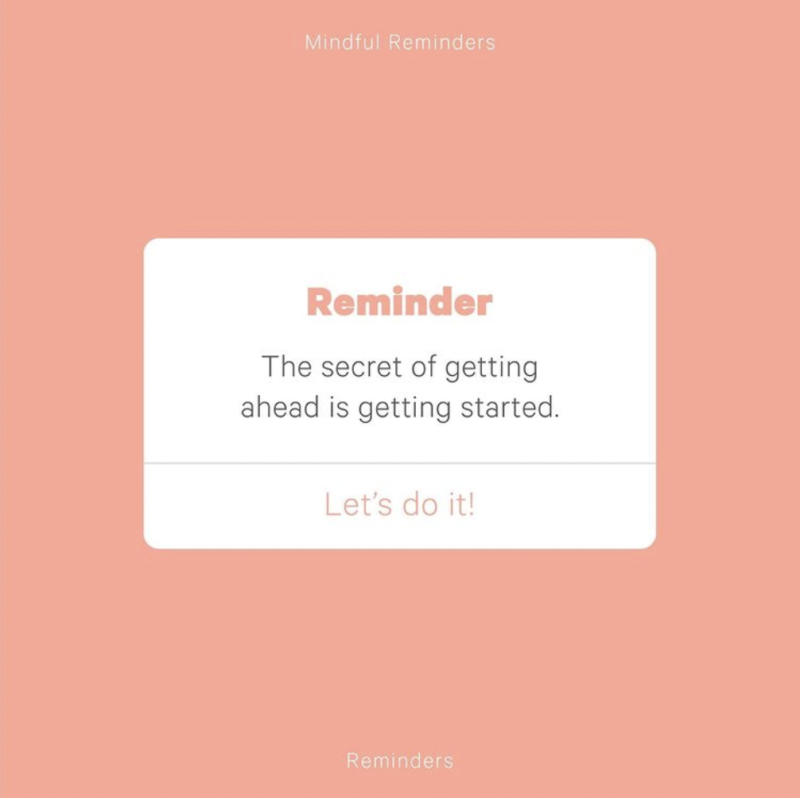 My favourite breathing technique to calm yourself down: Box Breathing
My favourite technique to calm myself down is really multi-faceted in that I never wait until I feel so overwhelmed that I need one of my main techniques – my key to coping is making sure I do some form of meditation (even if only 5-10 minutes is all I can spare) every day. In addition, three things I am grateful for is a morning ritual along with a daily drawing of an inspiration card that stays on my bathroom mirror till the next day.
If ever needed, a specific breathing technique I find helpful in moments when I need to feel calm and more in control of my emotions would definitely be box or 4-4-4-4 breathing. This is where you breathe in for a count of 4-6 (length of time depends on your preference and ability), hold for a count of 4-6, then fully release the breath for a count of 4-6 and, once breath is expelled, hold for another count of 4-6 and then repeat the process for a few minutes. You feel the difference instantly!
Poppy Jamie, Founder, Happy Not Perfect
Q: When was your last time you felt anxious, overwhelmed or stressed? 
The last time I felt anxious and stressed was this Christmas. The uncertainty of the pandemic and worry for vulnerable family members and their healthy triggered more anxiety than I've experienced in a while. I struggled to sleep and felt very emotional. Anxiety often ends in me feeling quite tearful and it was remembering the power of the belly breath that helped me calm down and challenge my thoughts. After breathing and journaling, I was able to gain a new perspective and have felt a million times better since.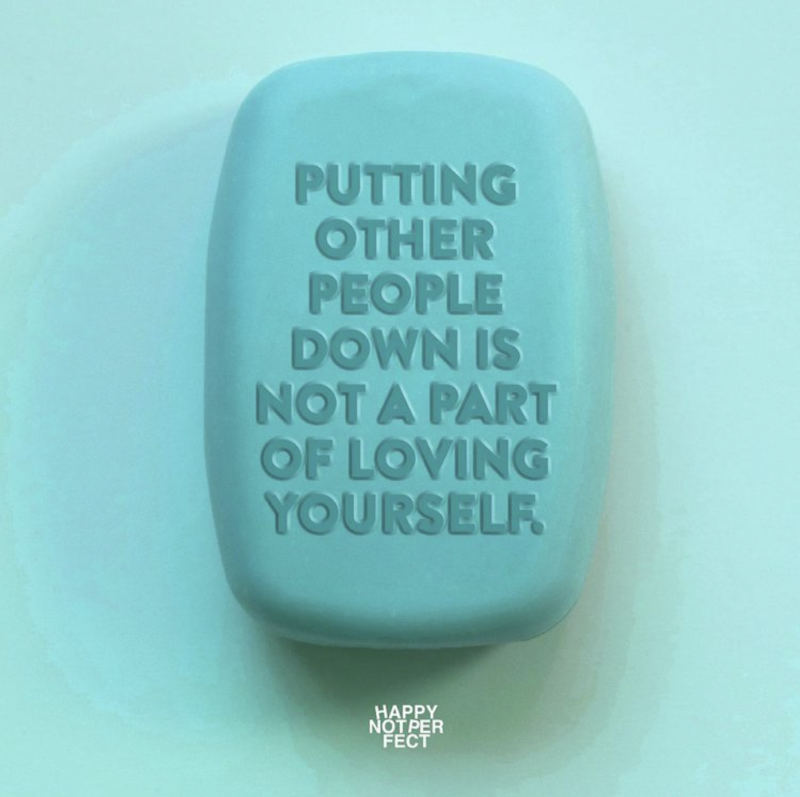 My favourite breathing technique to calm yourself down: Belly Breathing
My tip is definitely belly breathing! Slowing inhaling into the belly and allowing the lower belly to expand as you fill up, and slowly exhale allowing your belly to relax and move towards the spine is a brilliant breath in calming the stress reponse and stimulating the vagus nerve. Vagus nerve stimulation is what moves us out of the stressed sympathetic response, and into the rest and digest system calming the mind, body and activating digestion again. Belly breathing is my go-to in any anxious moment!
Jamie Price, Co-founder, MyLife
Q: When was your last time you felt anxious, overwhelmed or stressed?
Pretty regularly during this pandemic! There was one moment before the pandemic that was particularly stressful. We were in the due diligence phase of the Meredith acquisition, and less than a few months away from running out of funding. It was a long and difficult process, but we finally reached the finish line. Literally the evening before our closing date, an issue was raised that delayed the close. At the time it felt like the deal was going to fall apart.
I turned to my meditation practice to calm and re-centre myself. It helps me get through moments like these so I can avoid getting physically ill like I did early in my career, before I learned the power of mindfulness.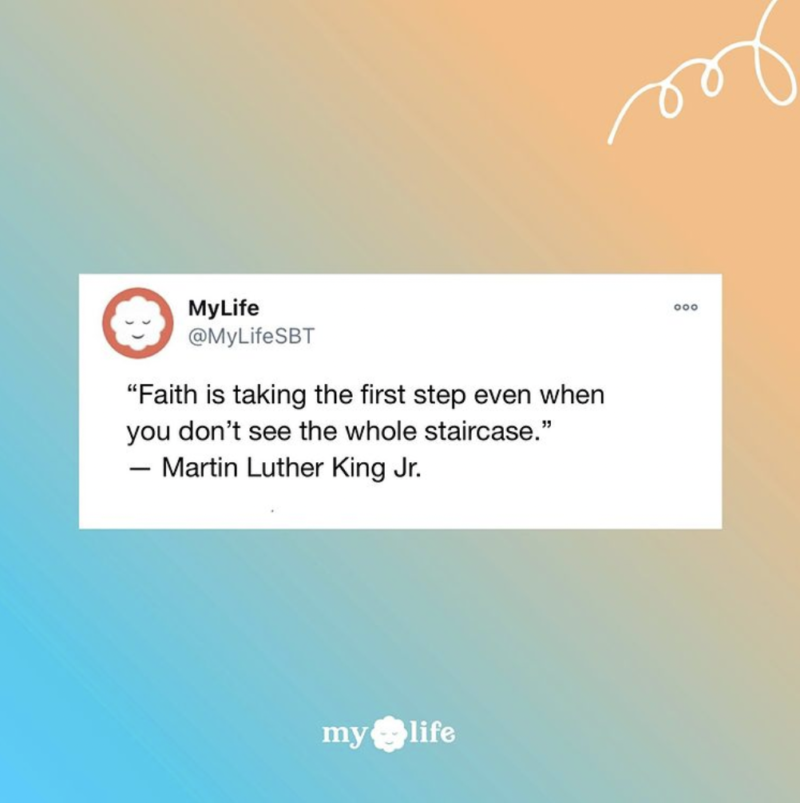 My favourite breathing technique to calm yourself down: A moment of pause
I'll step outside and pause for a moment with my feet firmly planted on the ground. I'll bend my knees slightly a few times, to feel the full weight of my body. Standing up straight, I'll close my eyes and place one hand on my chest, and the other on my belly. I'll breathe slowly all the way into my belly and all the way out for a few minutes while I feel the sensations around my belly and chest – the warmth of my body, my heartbeat. When I feel more settled, I'll go back to breathing naturally, and spend a few moments taking in all the sensations of being outside.
Alanna Harvey, CMO & Co-founder, Flipd
Q: When was your last time you felt anxious, overwhelmed or stressed?
I think I've been feeling anxious and overwhelmed for a lot of the last 8 months. As an entrepreneur, 2020 knocked the wind out of me in a lot of ways, both for better and worse. Perhaps it's been this looming sense of uncertainty that's left me most anxious, and what's helped me deal with that is to refocus my attention on what's within my control. I think it's easy to feel overwhelmed when we concern ourselves over things beyond our control, and by taking a step back to evaluate the present moment it's easier to stay grounded. I have a lot of things to be thankful for, so whenever I'm feeling anxious about everything else in the world I tell myself that I'm fortunate to be comfortable and happy. I also have enjoyed journaling and going walking or running when I'm feeling stressed.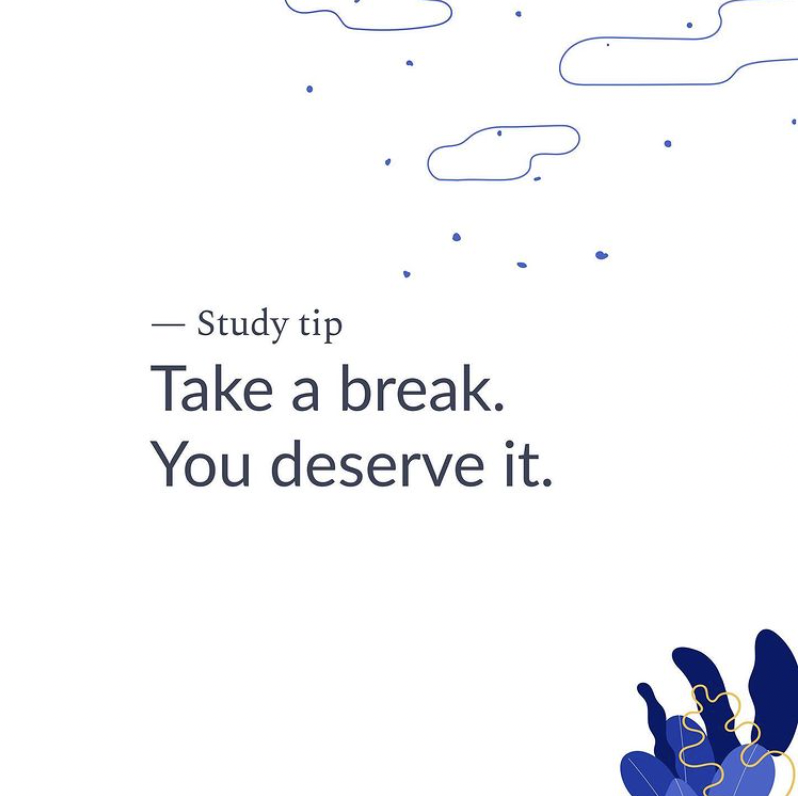 My favourite breathing technique to calm yourself down: Box Breathing
Even if I'm having trouble falling asleep, counting and holding slow deep breaths will always calm me down and put my mind at rest. I also practice yoga regularly, so I practice breathing deeply through the nose and focusing on my breath while moving my body.