Our days are so busy with our work, our social lives and keeping ourselves healthy. Add keeping your loving relationship going to the mix and it's easy to see how we sometimes drop a couple of spinning plates. When we're stressed, it can be easy to drop the things that don't 'have' to be done. That is, things that won't be too bad if you skip it once or twice – your daily run, calling the friend you've been meaning to catch up with…making time for sex with your lover? But what about over time? When you're feeling stressed, it's likely sex is the last thing on your mind, but how can you have it so that stress doesn't kill the mood completely? We spoke to four sexual wellness experts to tell us just that…
Polly Rodriguez, Co-founder & CEO, Unbound
Q: Have you ever experienced low sex drive due to stress?  
Uh, pretty much every day of 2020? Kidding – kind of, actually, no, not really not at all.
From a biological perspective, low sex drive and high stress are correlated. Most studies show that when women climax (i.e. experience orgasm) the parts of their brains that are distinctly not active are those associated with anxiety and fear. If we are anxious, scared, or stressed; our bodies physically are incapable of experiencing arousal.
And 2020 has just been a rollercoaster of stress. Whether it's COVID, running a business, racial inequality, the election cycle, climate change… or really, all of the above, it can be hard to give yourself permission to tune out and tune into your body. I try to set aside designated time when I give myself permission to log off and just relax. This allows me to try and get back in touch with my body or my partner.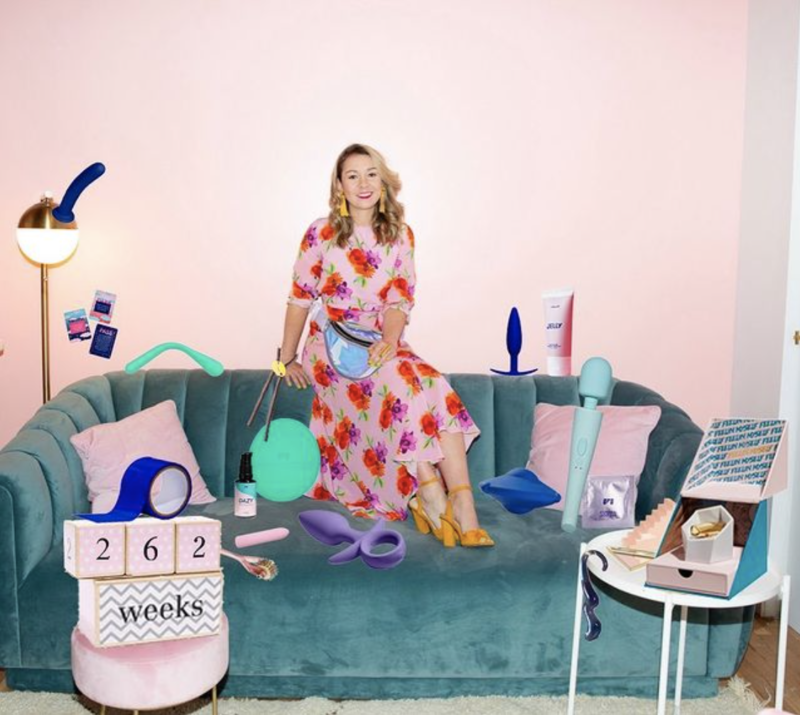 #1 tip to stop letting stress to kill your sex drive: Create tools for yourself
I don't know that we can necessarily prevent stress any more than we can prevent life from happening. What I have learned is that we have to create tools and language for working through it.
For tools, I'm a big believer in therapy. You need a designated place and time to talk through the emotions and stress you're feeling or it will just bubble up inside. I also journal routinely which gives me a place to acknowledge how I'm feeling and also reflect on how I've worked through stressful situations in the past.
It can be helpful to block off time on your calendar to physically get in touch with your body or your partner. Whether it's masturbation or a massage, blocking off time to just relax and re-engage is crucial. COVID has created a reality where our brains struggle to differentiate events and days from one another because we don't have the mental bookends that come with social events. By creating your own event, you're helping your brain combat the atrophy we're all feeling when it comes to connection.
My suggestion would be to think about what relaxes you as an individual and plan to set aside time to do it! Make sure to include time that will allow you to de-stress and relax beforehand — our bodies can't just turn a switch and feel aroused instantaneously, and you have to give yourself permission to enjoy that lead up time so that you can truly relax and feel in the moment with yourself or a partner.
Kiana Reeves, Chief Education Officer of Foria Wellness
Q: Have you ever experienced low sex drive due to stress?
In short yes, of course! And second – this is a totally normal response for the body to have to stress. Sex and stress are closely related to each other, and when our stress levels go up we are biologically wired for our sex drive to go down. Nature doesn't really prioritise procreation when we are in fight or flight. I especially experienced a diminished sex drive when I had 2 young kids. The first 2 years with both of my sons were not only stressful, but I really didn't have a sex drive at all (probably also because of breastfeeding and prolactin suppressing some of my sex hormones).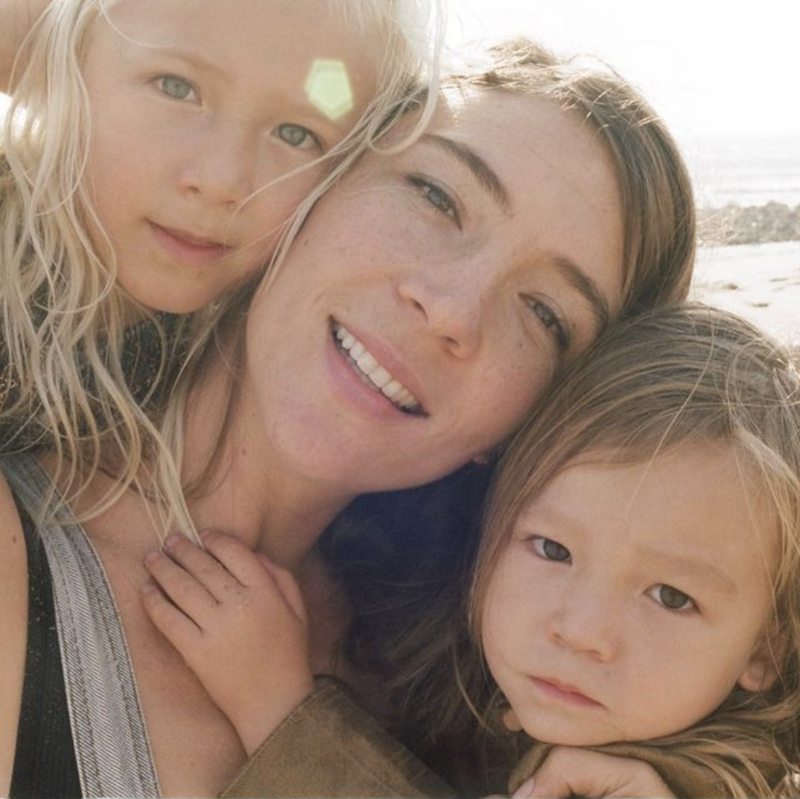 I think it is common for all of us to experience a bit of this these days, stress levels are at peak levels both on the personal and political scale, and it is impacting our psyches all in way we couldn't have anticipated.
#1 tip to stop letting stress to kill your sex drive: Prioritise your own pleasure
Have a practice that prioritises pleasure. I'm talking dance, breath, sound, movement and finding your way in your body. Pleasure moves stress, it is like the antidote to the shutdown we experience with stress. Pleasure helps open us up and keep us receptive to touch and connection and goodness, and having a solo practice that regularly nourishes this part of you will not only help regulate your nervous system – it will also impact your libido and stoke the longing and desire your body has for connection.
Alexandra Fine, Co-founder & CEO of Dame
Q: Have you ever experienced low sex drive due to stress?
Of course! I like to joke that nothing was worse for my sex life than starting a sex toy company. Owning a business is stressful. When you feel like the world is falling apart it's hard to prioritise sex. Yet sometimes, these are the most important times to prioritise it.  I do find it harder to connect with my partner in those moments and masturbation is often a better option for me.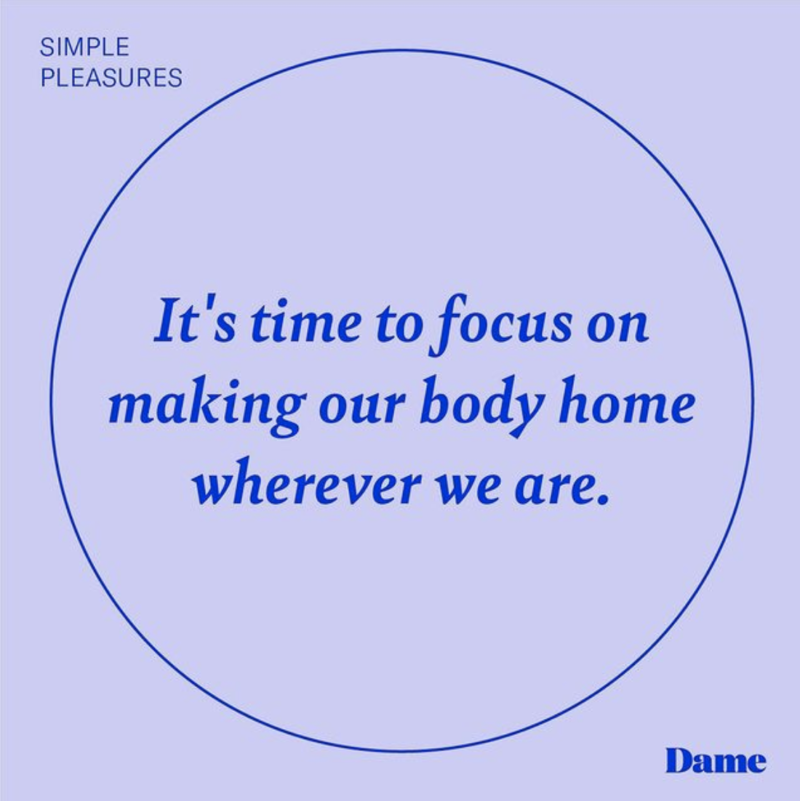 #1 tip to stop letting stress to kill your sex drive: Death Mantras
So, step one is to not let stress ruin any of your life. Find time to meditate, find time to breathe, and feel your body. Feel your stress and let it wash over you.  Personally, I find death mantras super helpful. Some people think they are dark but death is real and I find reminding myself of my immortal makes me feel alive, it puts my life into perspective. And what do I want to do with my life… I want to kiss my husband and make sex toys.
Gina Gutierrez, Co-founder & CEO of Dipsea
Q: Have you ever experienced low sex drive due to stress?
Of course! There's only so much energy we wake up with each day. If I'm in back-to-back meetings or solving tough problems, I can almost guarantee I'm coming home feeling depleted. On days when I've used up all my energy by 7pm it can feel hard to hold a good conversation, let alone think about sex. But there isn't some standard we have to hold ourselves to, or some right amount of sex to be having. Sex drives naturally fluctuate and stress is often what drives that.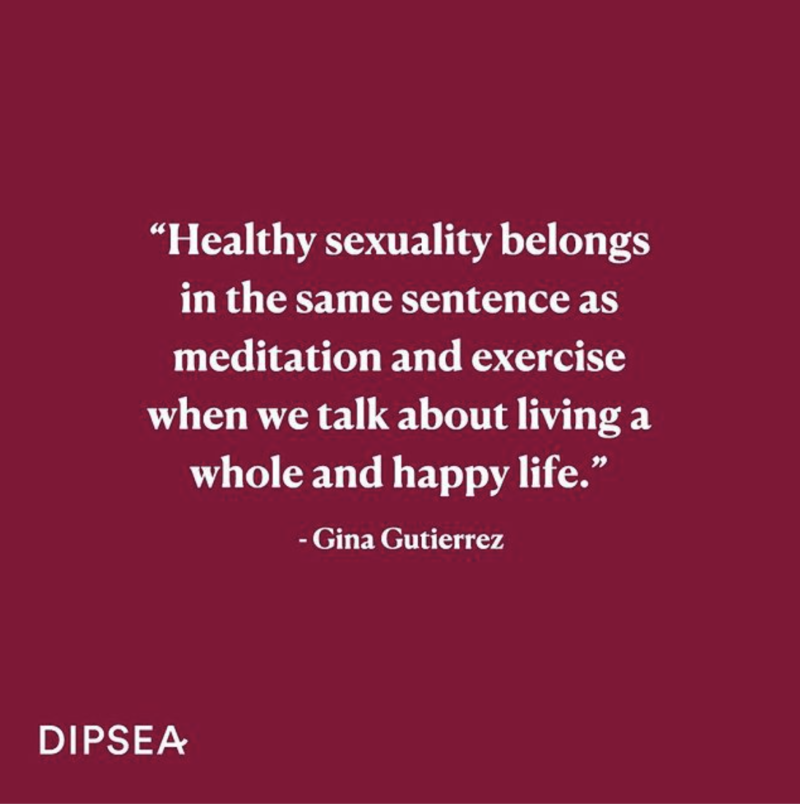 #1 tip to stop letting stress to kill your sex drive: Sexy Audio Stories
I think people are held back by the idea that our sex lives should be spontaneous and fiery always, all the time. If that were actually true — that pretty much takes sex when you're stressed off the table. Ironically, sometimes the things I'm least excited to do when I'm stressed — masturbating, sex, actually logging on for that yoga class — are routines that have the most power to change how I'm feeling. Sometimes the only thing that gets me into it is just…getting into it.
It's okay to not feel sexy or sexual and start the motions and see if your desire catches up. Dipsea is designed to help with that. And it's okay to say "let's try" to your partner: maybe you'll decide you really aren't into it, but maybe you'll surprise yourselves once you get started.