5 Best Morning Stretches that Will Boost Your Energy
Wonder how you can incorporate stretches into your work morning routine? Continue reading for more wellbeing tips...
Dark, cold wintery mornings can make it hard to get up and go with the same verve as we have during the bright summer months. Luckily, by making just a few tweaks throughout the day, you can boost your energy, your mental health and overall wellbeing.
A few techniques I use to stay energised when working long days in the Form office include: drinking fresh water regularly throughout the day; making time for 'movement snacks', where you get up from your desk, stretch and move about to get the blood flowing back around your body; and actual snacks, low GI snacks including carrot sticks with hummus, a
handful of unsalted nuts, 2 hard-boiled eggs or a banana.
And breathe...
To improve energy levels throughout your day try breathing deeply into your belly as often as possible, take long breaths in and out to calm your body and mind.
By breathing deeply throughout the day you can also benefit from:
Boosting your immune system

Increase your cardiovascular performance

Increase your overall energy levels

Improve your sleep
The golden 10 minutes
I've found over the past couple of years that
the best way to get your day off to a great start is to take 5-10 minutes as soon as you get out of bed to boost your energy and take a moment to pause before you rush into your day. Taking this time to reset before you start attacking your to-do list, you can approach your day from a place of stillness and calm. By making this daily routine a habit, you can improve your overall mood, wellbeing and keep your body supple and strong.
Try these 5 best morning stretches that can help energise your mind and body, preparing you for the day!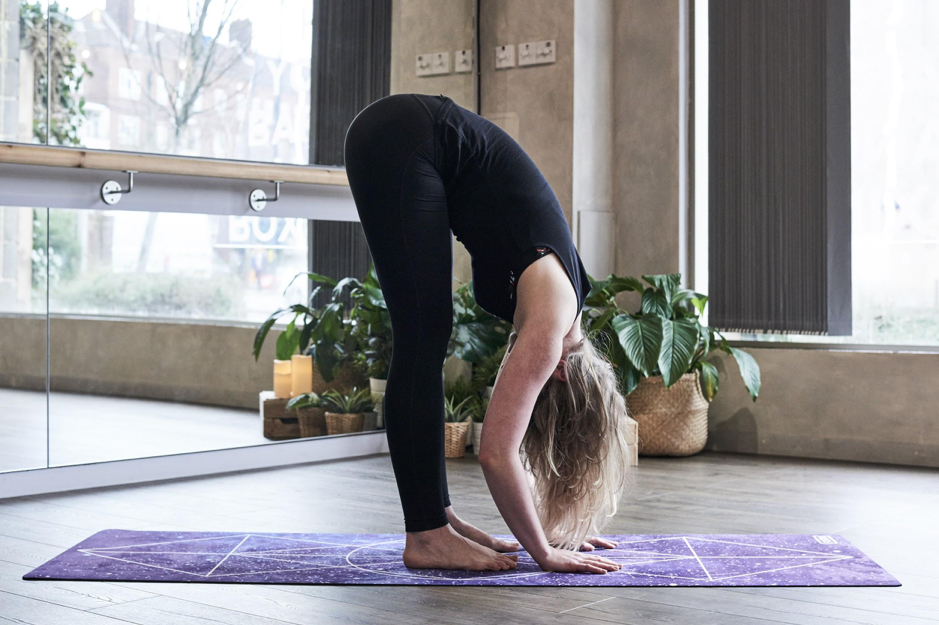 Rag doll /  Standing forward-fold
Stand and release your upper body forwards, over your legs, letting your hands float gently to the floor, if your body will allow. Keep a gentle bend in the knees to avoid over-stretching your hamstrings. Nod and shake your head to release tension.
Benefits of this stretch include:
Releasing tension and stiffness from the head, neck and upper back

Stretch the front torso

Strengthens the back, improving posture

Stimulates the belly, improving digestion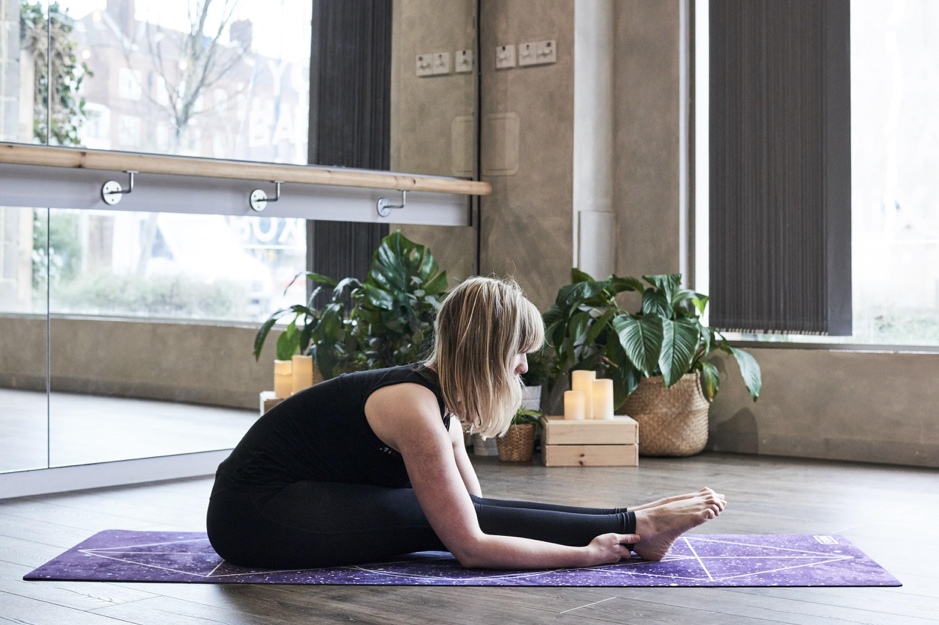 2. Seated forward fold