In these turbulent times, and with so much conflicting information across the board, it can be difficult to know who to turn to and which source to trust. In fact, with everything so uncertain and the moment, it could be that you only have yourself to rely on to calm your thoughts, body and
mental space
. There are many ways to relieve stress, and among them are what we call "self-soothing" skills, or techniques. These are simple things that you can do wherever you're feeling anxious that can bring calm to your mind and body. We spoke to Jasmin Harsono - Author, Reiki Master Teacher, Sonic Artist, Speaker, and Intuitive Wellbeing Guide about the best self-soothing techniques she has to keep herself at ease...
#1 Making A Ritual for Drinking Tea
"I am a strong believer in 'mindful moments'. When you make your tea in the morning, make it a ritual, a little bit of time carved out, just for you. I like Rose tea - it's excellent for skin, with good bacteria to grow in your digestive tract and also helps prevent urinary tract infections. Otherwise, I have raw ginger tea which is fantastic for your gut health and digestion. Whilst the kettle boils, take some breaths, listen to the noises. Whilst the tea brews, concentrate on the scent. Finally, when you begin sipping your tea, focus on the warmth of the cup in your hand, and the delicate taste."
#2 Tuning In…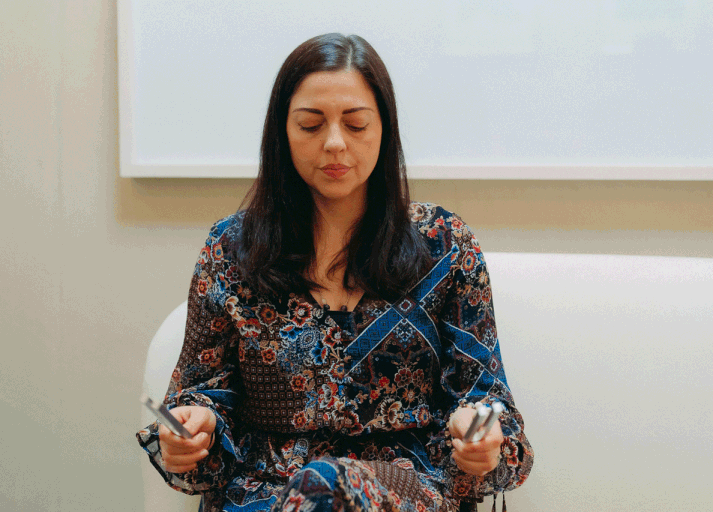 "I use tuning forks in my classes and also on myself when I need to self-soothe. I will activate the forks by tapping them, and then place them where I feel call to, for example on my third eye, or on my heart to feel the specific frequency and vibration. It is healing and relaxing. Sound healing provides a beautiful and nurturing way of supporting you to feel more whole, centred and at peace."
Continue with Facebook for free access to tips & advices on Corona-madness.
Login with Facebook