First dates are often scary and bad first date are scary as f#@. You get extremely nervous if your thoughts wander along the lines of: 1. your date is going to see you and walk away because they think you are ugly; 2. you have to live up to society's standards such as politeness, punctuality or appropriateness; and 3. you need to be carefully strategic with what and when you choose to do certain things for a favourable outcome. Sometimes I feel first encounters are like playing bingo. Sixty percent of the time you may feel disappointed… but THAT 40% is like complete heaven, where you are with this HOT, HOTTT, HOTTTTT swimsuit model, feeling warm and fuzzy and praying that you get lucky tonight. Perhaps, to win this game (each time) you should do a thorough background check before saying yes. I believe that a first date will go well when both people care and are willing to put in effort to bring to life that beautiful picture which is in your mind. Nevertheless, do not have high expectations, as the world is too big and too scary to have 788768687 million 'good' people on this earth. I also want to remind you – avoid creepy people, go only to public places, guard your drink at all times and ALWAYS use protection. This is a message from Papa Po ;)… Stay safe and have fun!! It's going to be great… You are fab!
In the meantime, here are 50 truly bad first date stories from people across the world.
"A guy asked me out and then he asked our mutual friends out as well"- 28, Female, Hong Kong
"A guy asked me to play a game where if I lose, he can do anything he wants to me…. weird and gross"- 26, Female, H.K
"One time, a guy asked to share a box of popcorn during a movie and he ate the whole thing. I had paid for it…"- 27, Female, China
"There was one time, where I had to call my parents and make up a story to excuse myself from a bad date."- 25, F, H.K
"I took a girl to a nice restaurant for dinner. All she did was look at her phone the entire time, so I got up and left. She didn't even care, man."- 25, M, U.K.
"I met a guy on tinder, who said he was a research assistant at a famous institution. I found out that he was actually a Sainsbury employee"- 22, F, U.K
"When we did not have sex that night"- 33, M, U.K
"I was set up on a blind date. It was a complete nightmare, so the sister came to pick this person up. I ended up dating her sister instead lol"- 28, U.A.E
"A date lied about his height in the bio-section on tinder…"-   24, M, U.K
"My date tried to lick me… gross" 27, F, U.S.A
"My date was sent on a mission to spy on me to see if I was a gold-digger"- 23, M, Czech Republic
"My date invited me to his place, got me drunk, and made me sleep on the floor" 29, F, U.S.A

"My date literally didn't know who Kim Kardashian was…. which world is he living in? Cave?" 26, F, U.S.A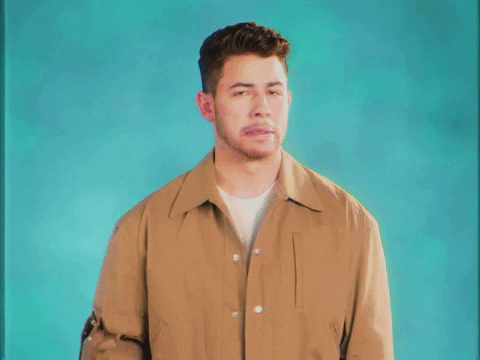 "One time, my date told me he would rather date my sister than me", 33, F, U.S.A
"My date was so boring and totally ignored me the whole night. I hate him", 22. F, India
"My date asked me to move two spaces away from me in the theatre". 35, M, U.S.A
"My mom called my boyfriend by the wrong name and our cat scratched him". 17, F, U.S.A
"I texted my date and said goodnight bobbies, instead of baby". 23, M, Canada
"My date called me fat and pinched my belly as a joke. It was not funny". 32, F, U.K'
"One time, a homeless guy decided to sit with me at a table and said it's our first date and I should pay for the coffee", 23, F, U.S.A
"My date couldn't stop tweeting about our date DURING our date". 25, M, U.S.A
"My date would not stop complaining and getting angry about political issues in America. I was so bored and annoyed for 6 hours straight." 25, M, U.S.A.
"A guy kissed me while I was telling him my father has cancer. I was horrified by his selfish behaviour…" 34, F, U.S.A
"A guy was watching porn when I got to his place"- 23, F, U.K
"My boyfriend bought me lingerie during the date"- 20, F, U.K
"My boyfriend asked me if I was legal…creepy"- 23, F, U.K

"My date said I smelled good. I said 'thanks, I use my nose a lot". I'm stupid. – 19, M, U.S.A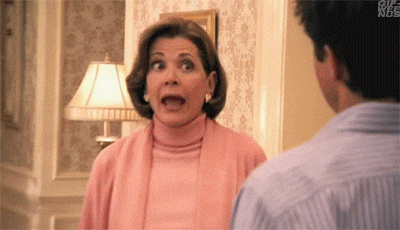 "My boy toy paid for the date and got upset that I ordered too much food… lol" 34, F, U.S.A
"The waiter in the restaurant told me I was the 8th girl that he had brought this week… I was so pissed." 32, F, U.S.A
"When I saw the buzz lightyear bedsheets when we were about to do it…" 32, F, U.S.A
"I met a guy who was so rude and cheap… he told me I couldn't order anything more than HKD $100, and said we should WALK 30mins to my place and have dessert. I got up and left the restaurant"- 25, M, H.K.
"We were driving back to my place after dinner, and the car broke down. So his parents came and picked us up. Am I 16?" 25, F, China
"My partner (a woman) showed up in the exact same dress as me. Bitch, stole my look!" 19, F, U.S.A
"My sweet prince ordered so much food and I only had a salad. He told me to split the cheque 50/50. I was fuming." 23, F, Australia
"I was set up on a blind date and he didn't show up… I felt so rejected" 32, F, U.S.A
"My girlfriend vomited during our first date because she was so nervous. It scared me." 43, M, Canada
"A guy phoned his mom to ask for permission to see a rated R movie" 21, F, Canada
"I discovered on our first date that I'm somehow related to my date. It was so weird." 25, F, U.S.A
"I realised that I had slept with this guy before." 34, F, U.S.A
"I met this guy from tinder and he asked me if I do drugs. He also asked me if I wanted to smoke weed and I said no. It was scary."- 20, F, U.K
" My date asked if I was a lesbian", 20, F, India
"There was an old guy who collapsed during the date"- 27, F, H.K
"I invited a guy over to my house and he broke my plates and wine glasses. He didn't even care or offer to pay me for the damage"- 58, F, H.K
"My date asked me for sex straight away and showed me his dick"- 20, F, H.K
"A guy asked me to pay during our date. We're both gay. Awkward"- 20, M, H.K
"There was a girl who looked nothing like the picture from tinder, so I walked away from her and left", 20, M, H.K
"A guy once asked me out because I'm Asian and looked rich"-20, F, H.K
See more articles in '50 things' series:-
50 Thoughts on Sexless Marriages
50 Things You Should Do to Have Better Sex
"There was a guy who was such a douche bag. He kept telling me about his sexual experiences with different girls… ewww" 19, F, China
"I met a guy who was so quiet and shy. It was so painful to be there. I wanted to leave ASAP"- 31, F, U.S.A
Perhaps… maybe… after looking at all the responses you probably think that you're not alone with truly bad first dates… or it may be that you are Mr. or Ms Perfect; and if that is the case, then I hate you <3. Many people have had awkward experiences, but do remember – they MAKE your life and not break it. Practice makes perfect, and YOU are perfect, don't forget that. Sometimes, guys and girls just lack the knowledge of appropriate first date rules and codes of conduct. Finally, above all… cherish those hawttt people you have in your life. On another note, I just hate cheapskates. I deserve to be treated like a prince, people. Also, avoid drug addicts. THEY are no joke. I think apps such as Tinder are becoming such a trend. Practice precaution and go only to safe places! I didn't know there were so many creepy people in the world. Do keep an open mind – just because someone is poor, it doesn't mean they can't be the right partner. Alright, I think Papa Po is getting so annoying that you just want to kill me.
To finish off, first dates are exciting and romantic… I only hope you stay safe and make the right decisions about who you choose to be your future hubby or darling… and remember – time is precious. OMG, I'm going to stop being so bossy now. Sorry.