Why do men watch porn?
Many women can feel extremely threatened when they discover that their partner has been watching porn. This may be something that they discover by accident or their partner may tell them. A few women I know have become extremely jealous when finding out their lover watches porn whilst he has a girlfriend, wondering whether they are not good enough, or if their sex life is not the one the man wants.  
If the woman feels threatened or jealous, porn can create big problems in the relationship - in fact, some women view watching porn as cheating. For some men though, watching porn has been something they've done for years - so does watching it have to mean something negative?
Sometimes, women believe that once a man has a girlfriend, he stops watching porn. I'm sorry to be the one to tell you if you didn't know already...but that is definitely not the case! If you believed that, bless you.
What are the reasons for not just men, but for anyone to watch it? As always, we've got your back and asked 50 men WHY they continue to watch pornography when they have a girlfriend.
From the 50 men we surveyed, a huge 22% stated that actually, they don't watch porn when they have a girlfriend. Personally, I think that's quite a lot and I'd be surprised if this was 100% the truth or if they were simply trying to pull the wool over our eyes!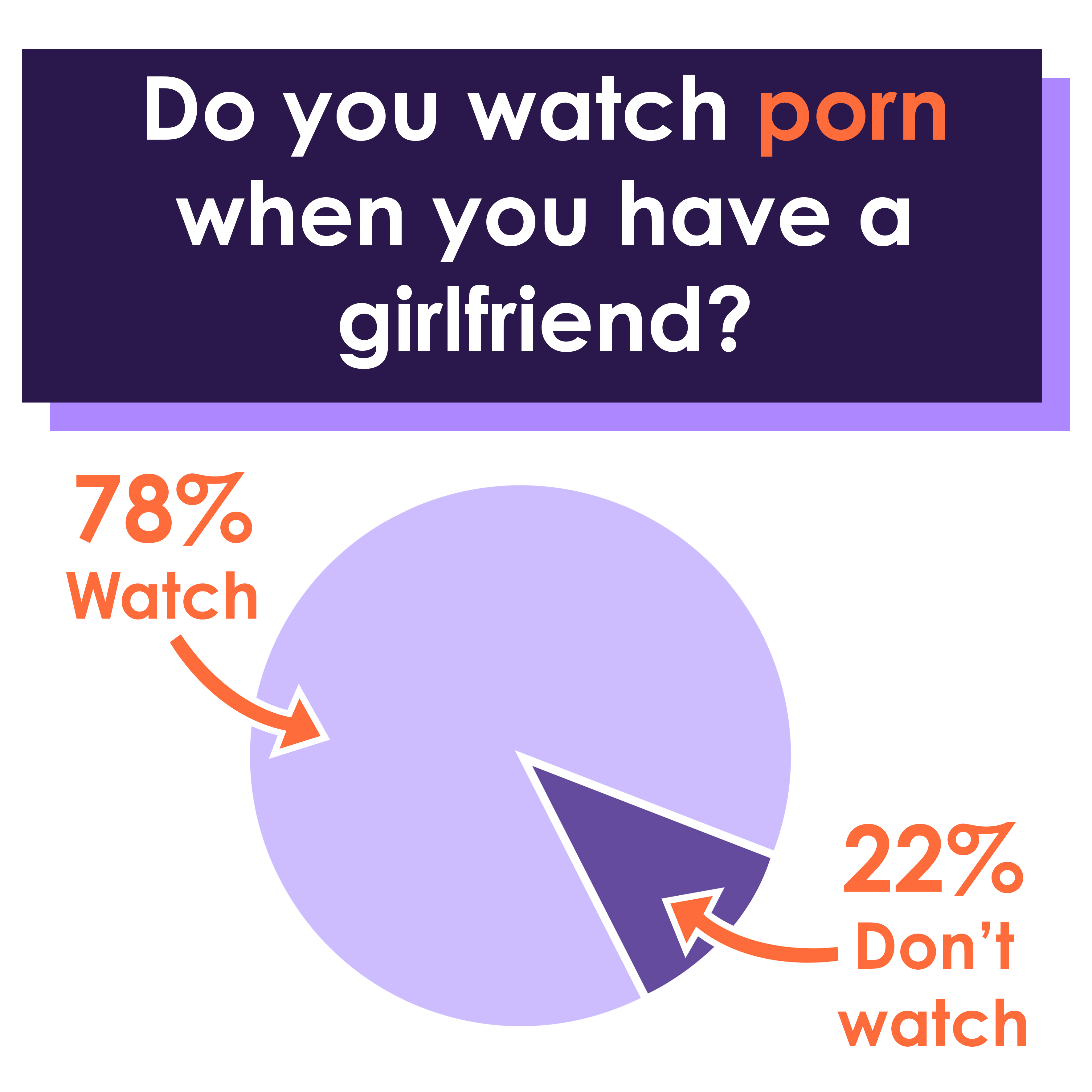 "If a man has a girlfriend and he's still masturbating, he's not a real man." – 23, India

"I don't do that personally and I don't know why some men do it." – 36, South Africa

"Because those men are stupid?" – 31, United Kingdom

"Actually when I had a girlfriend, I didn't need to watch porn." – 26. Turkey

"If things are done right, he should totally forget about any computer life." – 37, France

"Why do men watch porn? Not all men do that, only the bored ones!" – 29, Singapore