Why men watch porn?
Men love porn, right? But when they have a girlfriend, they stop watching it, surely? Well, it may surprise you that it's not the same for every man. Porn is readily available, free and there's LOTS of it, and it forms the basis for many peoples sexual awakening. There's hundreds of categories and no end to the types of activities that can be seen. There's literally something for everyone. How does viewing change though, if the person watching it is in a relationship? If you're curious to know what your men are up to behind their glowing screens, read on to see why men watch porn…
"Porn's girls are usually hotter. Plus, they do kinkier stuff to fulfill some men's fantasies." – 28, Hong Kong
"Actually, girls do the same. Haha." – 34, Switzerland
"Ideally, watching porn together is a fun plan to do for a couple. If the guy needs to watch it alone is probably because his sexuality is more developed than his lady's, but still he loves her for other many things and just complements her lack of sex drive (or lack of sexual skills) with some good old sneaky sexy porn." – 34, Spain
"Because the girlfriend will not be around him all the time." – 24, India
"If a man has a girlfriend and he's still masturbating, he's not a real man." – 23, India
"I think women still need to watch porn when they have a boyfriend." – 26, United States
"Maybe someone is addicted to porn. Maybe they watch to satisfy their desire for simulation. Or someone may watch it just for fun, like 'America's Funniest Home Videos'. – 24, Malaysia
"Some people watch porn to live out fantasies. They feel nervous about doing with their significant other or can't do them with their significant other." – 30, Thailand
"It's a way to visualise your fantasies that you can't fulfil with your girlfriend. You can also discover new fantasies and moves." – 24, India
"I don't do that personally and I don't know why some men do it." – 36, South Africa
"Because she can't satisfy my sex desire." 25, Hong Kong
"Men's nature." – 39, Japan
"To masturbate? I guess. Haha." – 34, Australia
"Maybe they want to learn some new tricks." 39, Singapore
"Because girlfriends can't satisfy or maybe just want to have a fantasy of other girls." – 28, China
16. "I am not sure but I am guessing it's to fulfil a fantasy that the couple can't agree to do? Personally, I think watching porn while in a relationship is close to cheating. Never really felt the urge to do it while in a relationship." – 32, Bahrain
"My girlfriend doesn't have big boobs and I still want to have fantasies of those girls." – 28, Hong Kong
"Not that I still need to, but it's easily accessible and unless he can communicate with his girlfriend with no judgment, there may be areas he might like to explore. A good relationship is one where they can be open about the porn issue." – 28, Australia
"I don't know and I see it as an interest." – 25, Hong Kong
"This is a must. Even when you have a wife too. You will always look for forbidden excitement. That's why it's exciting to cheat your girlfriend or wife. Usually, having sex with girls other than my girlfriend is the best because you can have porn sex, and with your girlfriend or wife, you will have sweet love sex. It's not the same." – 38, French
"I guess it's due to fluctuations of testosterone levels." – 24, India
"Porn is about fantasy. Also, I don't think girls realise how much guys think about sex." – 31, Australia
"Because it's way more convenient sometimes. Haha." – 25, United States
"Do they really do that? I personally don't." – 30, France
"A pornstar is much hotter than the girlfriend? Girlfriend's skills in sex are not proficient enough? The girlfriend may not want to have sex with you when you need it?" – 27, Hong Kong
"I like to watch something which I don't have at home. You watch some porn before you cheat on your girlfriend." – 31, Brazil
"Men need variety." – 30, Australia
"I guess it's something related to dopamine and addiction?" – 32, France
"I'd prefer to watch porn with them. We can learn from our favourite scenes." – 31, Australia
"It's better that they watch then cheat." – 35, United States
"I need inspiration in my sex life and also it's just entertaining." – 23, United Kingdom
"I guess that depends on the man and the girlfriend. I know many women who also like to watch porn when in a relationship. Sexual variety is probably a fundamental human desire, better to fulfil it with porn than something else." – 42, United States
"If things are done right, he should totally forget about any computer life." – 37, France
"Why men watch porn? Not all men do that, only the bored ones!" – 29, Singapore
"Porn is related to imagination but your girlfriend is related to reality." – 29, Hong Kong
"I wouldn't do it and if guys do it, it's either because they're not fulfilled or they just love it too much?" – 23, France
"I think some guys just get addicted to porn. My friend's husband was like this. Some guys also want to fantasise about things their girlfriend won't do too." – 31, Canada
"To prove we are still independent? Haha." – 27, France
"Obviously the girlfriend doesn't fulfil her boyfriend sexual needs." – 30, France
"Well…why would you go to a restaurant if you can cook the same dish at home? Because it's just different. Some men like to have fantasies but won't do it with their girlfriend." – 25, Italy
"I'm that kind of person who prefers watching my girlfriend do that stuff, it feels more realistic. And I can recall the feeling and excitement from the clips." – 24, Hong Kong
"Because those men are stupid?" – 31, United Kingdom
"Actually when I had a girlfriend, I didn't need to watch porn." – 26. Turkey
"Well…porn gives pleasure when she's not around me." – 25, Australia
"They shouldn't have to if sex with a girlfriend is good right?" – 26, Belgium
"I don't watch it when I have a girlfriend." – 31, United Kingdom
"Having sex could be tiring. Sometimes, men want to jerk it off as fast as possible." – 26, Taiwan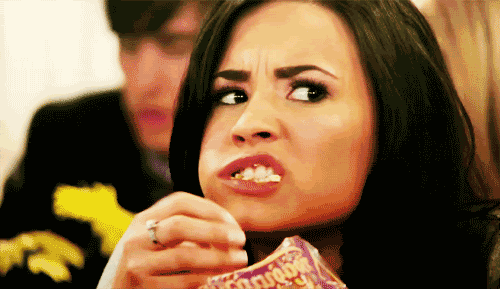 "I can have sex with my date. Why would I need porn?" – 24, United States
"I still need to watch porn even though I have a girlfriend. Simply because love and sex desire are two different things." – 35, Hong Kong
"There are many reasons, like accumulating more skills." – 31, Hong Kong
Well, there you have it ladies on why men watch porn! Are you surprised? Like I said, there are differing views depending on the man. However, if you're worried that your man is constantly watching porn and is using it obsessively, it's probably time for a frank discussion with him to see where you stand. Porn can be addictive, and he may not even realise how much he depends on it! However, used in moderation, watching porn is a completely natural activity and can even help educate people with some new moves. If you're finding things a little stale, watching porn together can put the spark back into your relationship. See, it's not all bad when comes to why men watch porn. Happy surfing!