***Disclaimer: whilst these are real responses from real men, their content does not always reflect Kossie values and views. Our 50 things series is generally based around adult themes, so please do not read on if you feel uncomfortable with this***
Masturbation is a fun way of getting to know your body, a way of getting closer to yourself or just simply a great way to have fun and blow off steam. Pretty much everyone masturbates, male or female and it's a completely natural and normal thing to do.

We asked 50 men for their thoughts on what they'd feel if they came home and found their girlfriend masturbating in a moment off passion alone. The answers varied and we can't wait to share with you...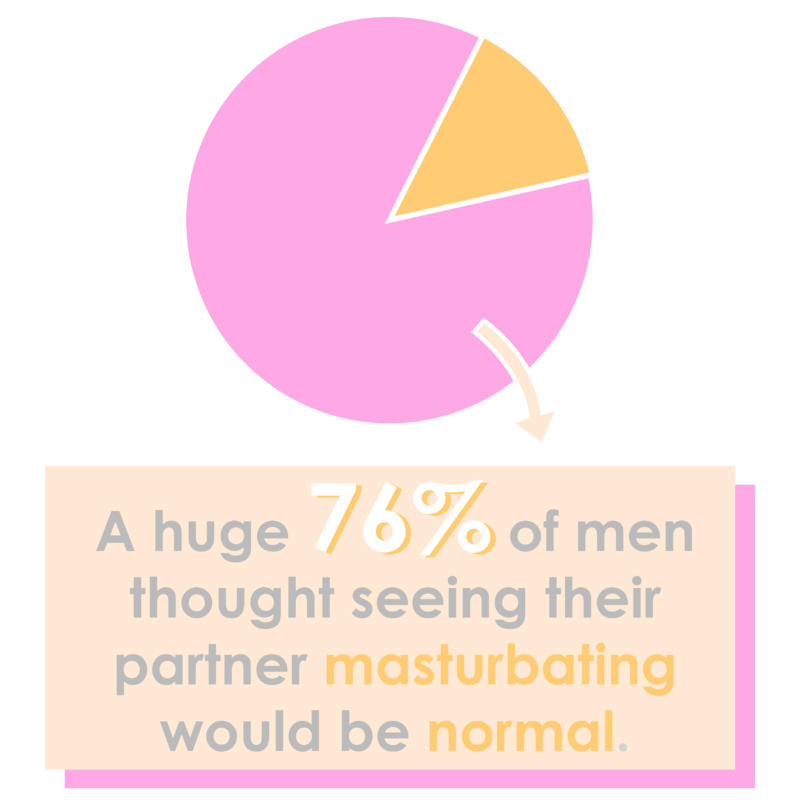 A huge 76%  of men thought seeing their girlfriend masturbating would be normal – and
"hot as f*ck"
! Well, what a relief. Not that anything to do with your sexual activity is embarrassing at all, but you may have wondered what your man thought if he even found you during a steamy session.
"I would not mind" - 31, United States
"If she needs it and wants to do it, I don't mind and I can't really strict her on that issue." - 28, Turkey
"Haha, nothing wrong with that! Hot." - 31, United Kingdom
"Fucking hot as fuck. Seriously super hot, and I encourage her to masturbate as often as possible." - 27, Hong Kong
"That's super sexy!" - 31, Netherlands
"That sounds like a perfect day." - 35, United States
"Well, I say it is pretty normal." - 31, Italy
"Does it really matter? Who doesn't do that from time to time? I would be happy to watch though." - 28, Brazil
"Hahaha. I'm glad she's enjoying herself then." - 29, United States