6 Best Healthy Office Snacks for the 3pm Slump
Do you often feel hungry right before lunch? Or perhaps in the mid-afternoon when you have been working so hard and realise it is already 3pm. Whether you are like me who like to snack basically 24/7, or just have a sudden craving for a treat during office hours, keeping your options as healthy and 'YUMMY' (please insert JB's new song) is very important. This month, we have searched for the six best healthy office snacks that could be added to your healthy snacks desk drawer.
Wholey Moly Cacao & Orange Cookie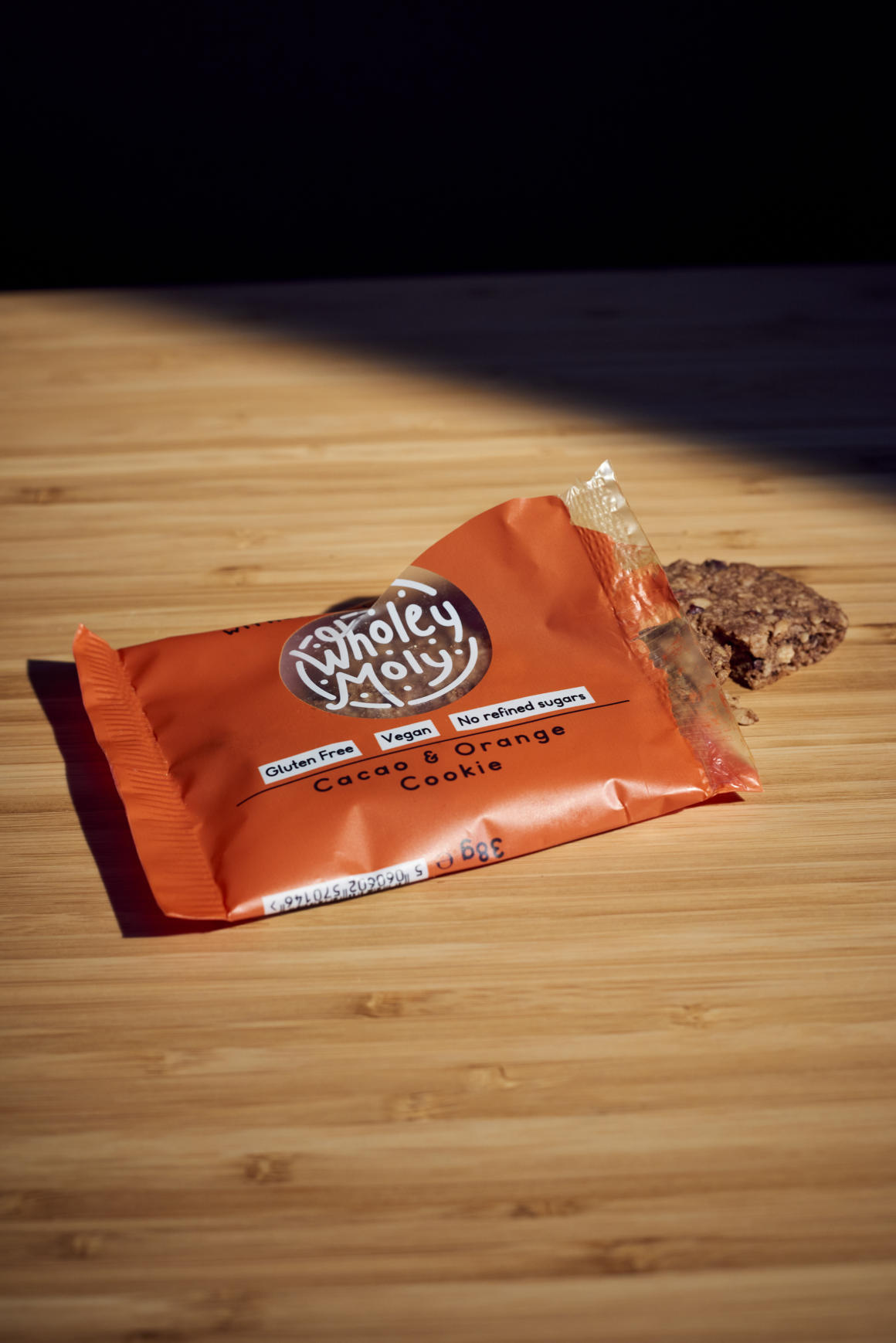 I have to be honest with you, I am personally not a orange and chocolate fan but this cookie definitely made me re-think this. The perfect amount of tanginess from the orange didn't overpower the chocolate flavour. This cookie has a perfect balance of flavour, together with a slight sweetness from the agave nectar. I love how it is gluten and refined sugar-free (also great if you are vegan). It definitely satisfied my cookies craving but without the guilt afterwards! I can't believe I am saying this, but this will be the first orange & chocolate flavour healthy snack I will be re-purchasing.
K rating: 5/5
---
Squirrel Sisters Peanut Caramel Natural Protein Bar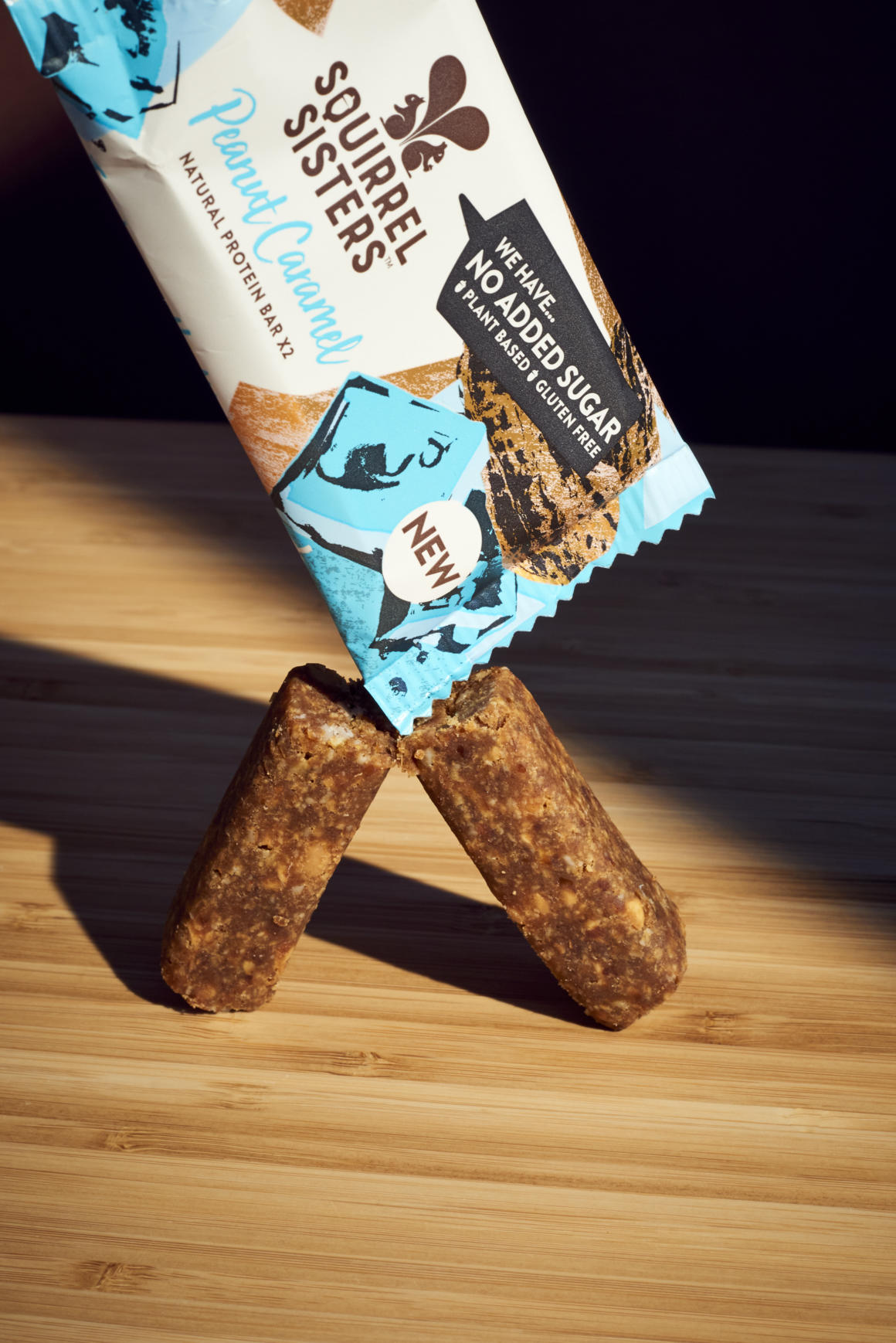 I cannot think of anything better than peanut butter being mixed with caramel. This peanut caramel natural protein bar only has 85 calories per stick, perfect if you are looking for something that is low in calories. This natural protein bar has a great texture from the roasted peanuts and seeds – not too chewy or sticky. The plant based and gluten-free bar has no added sugar, but you can still taste the natural sweetness from dates. The caramel flavour is not too obvious but it is still a great go-to snack for a quick sweet tooth craving fix and energy boost.
K rating: 4/5
---
Other Foods Crunchy Shiitake Mushroom Chips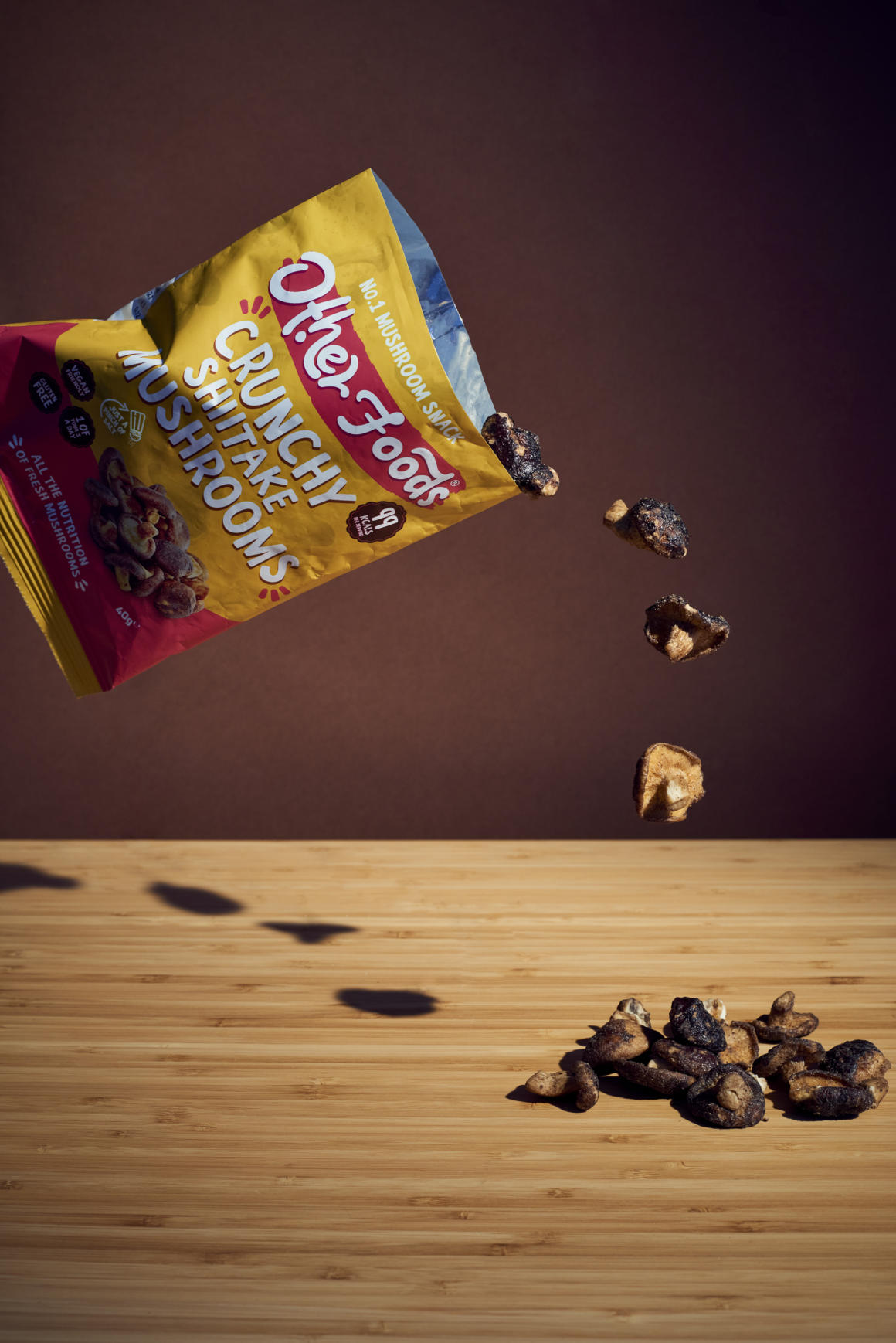 Do you prefer something sweet or savoury in the afternoon? This shiitake mushroom chips could become one of your best healthy office snacks if you like something savoury! This crunchy mushroom is a great alternative for crisps, especially with the lower calories. I love how it is perfectly seasoned without being too salty. You can still taste a very mild sweetness from the mushroom. I am sure you also know that there are a lot of health benefits in mushrooms – definitely a win-win situation!
K Rating: 4/5
Shop Here: Other Foods Crunchy Shiitake Mushroom Chips
---
Nu+Cao Wild Berry Chocolate Bar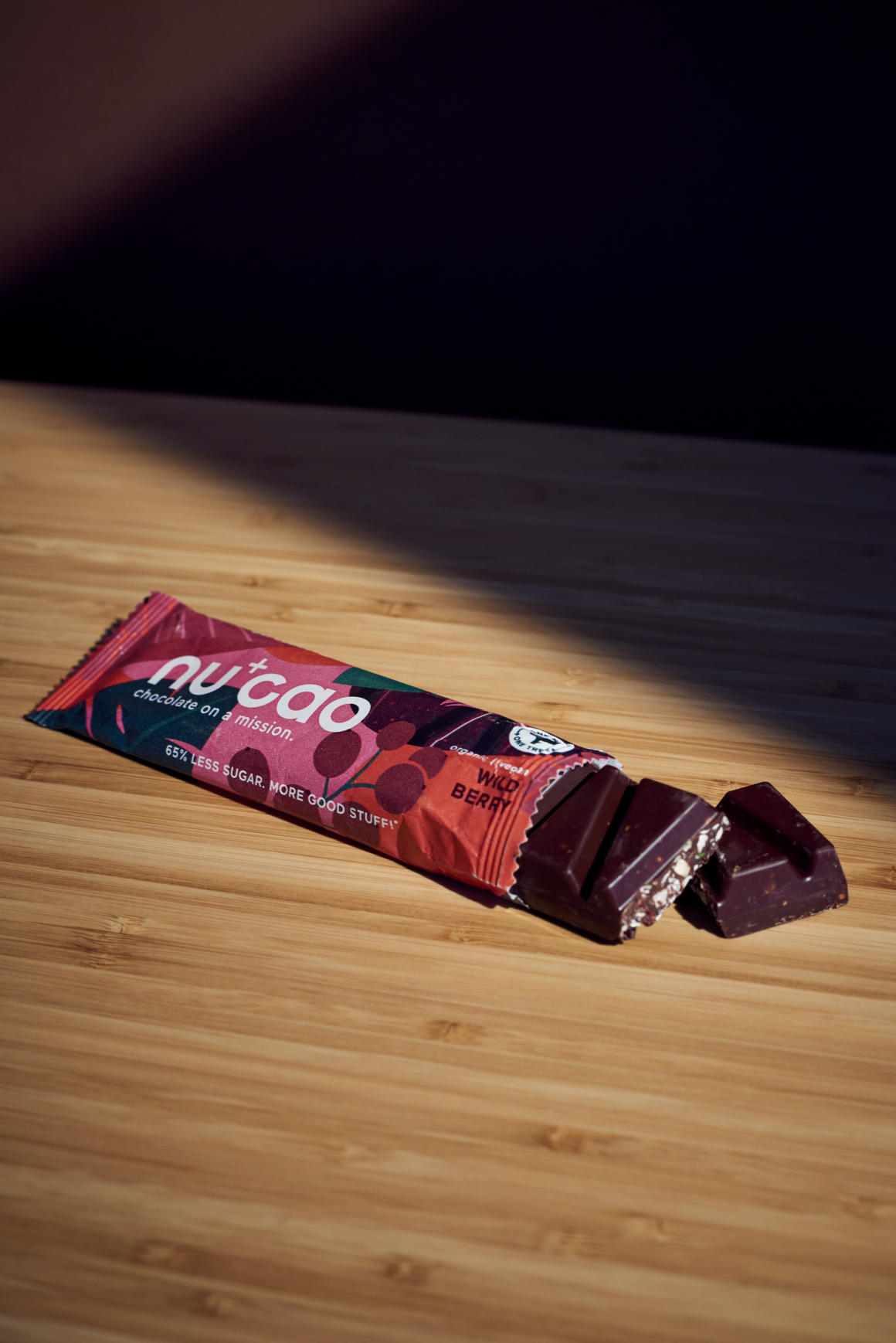 This chocolate bar is all about nutrients and health. This vegan and sugar-free (definitely a bonus point for me!) chocolate bar has a sweet and tangy flavour. I am a big fan of the dried berries and almonds which gives a nice crunch. The raw cacao doesn't leave a super-bitter aftertaste, which is great if you are new to sugar-free chocolate. FYI, the packaging is plastic-free and there is a scheme where one tree is planted per bar sold – what more could you want from vegan chocolate that is nutrient packed, tastes good and also helps with the environment!?
K Rating: 4.5/5
---
Superfruit Super Booster V2.0 Berry+D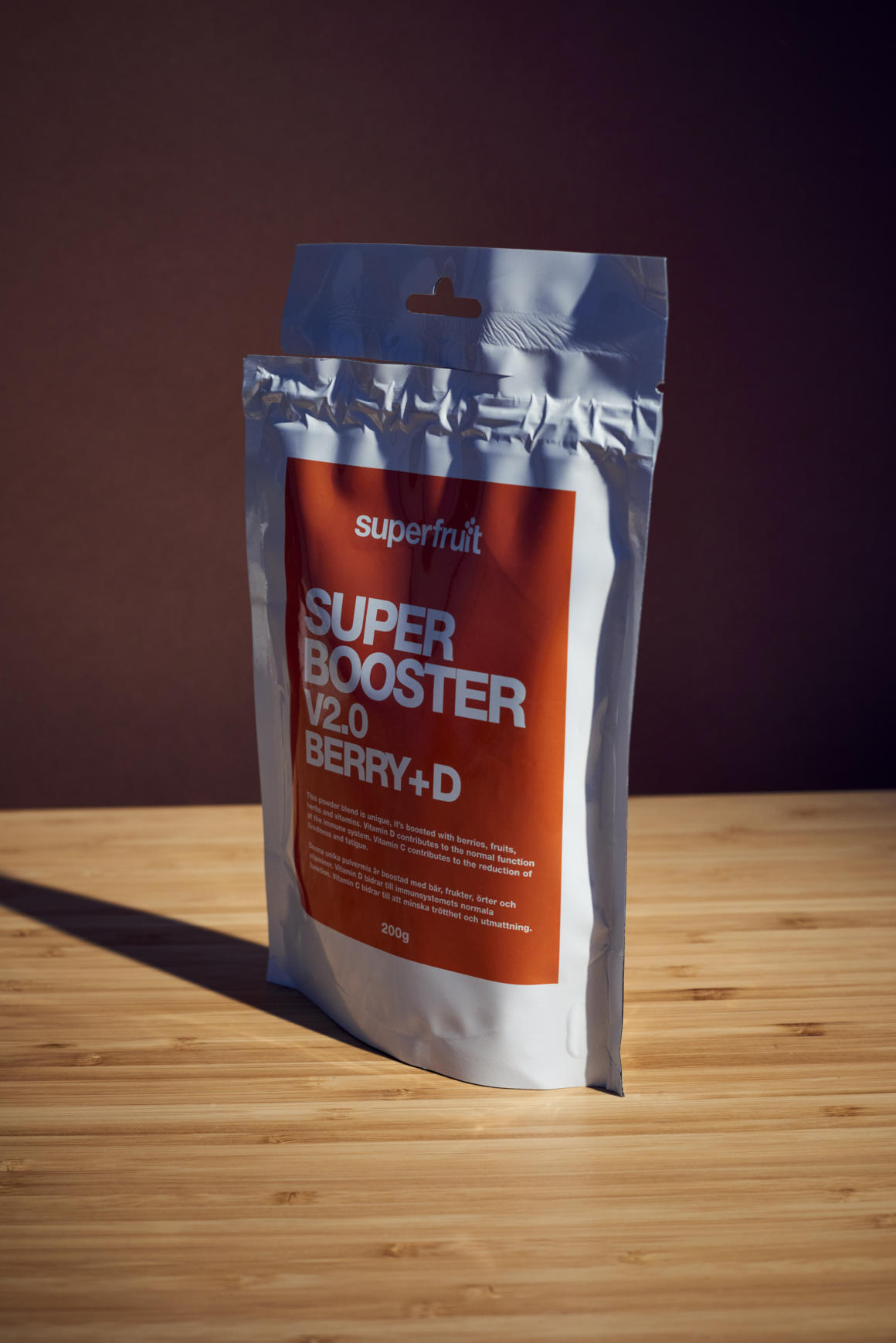 This mix of berries comes in super handy when I want a quick healthy drink that will fill me up in the afternoon. The powdered form blend includes many nutrients to boost your immune system. You can definitely taste a real berries flavour, not an artificial taste at all! It works great both mixed in as a smoothie, or with plain water. You don't need a blender to mix it with water (but bear in mind, it will take some time to dissolve).
K Rating: 3.7/5
---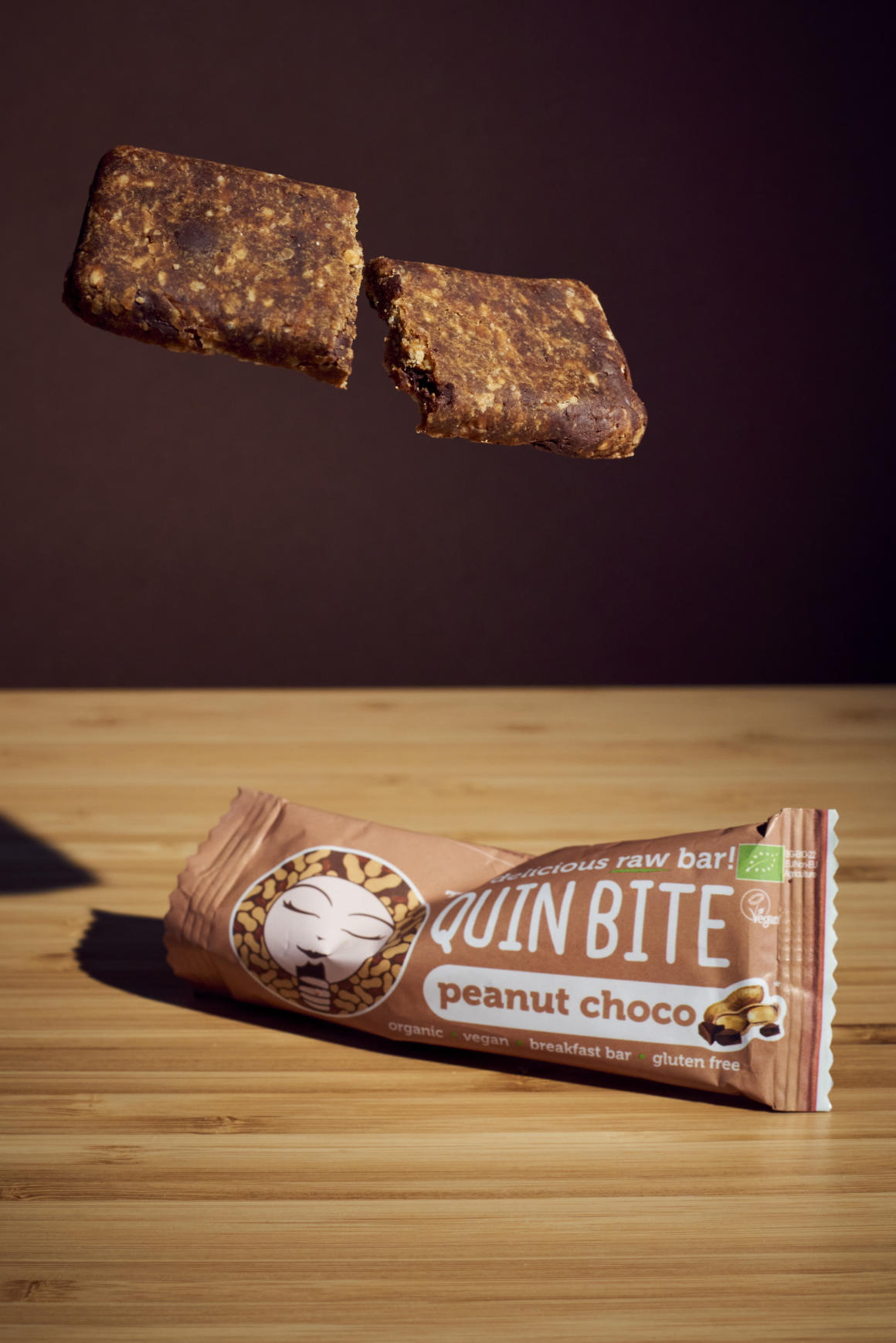 I am so obsessed with anything to do with peanut butter. This coco raw bar definitely satisfies my daily craving for peanut butter, but at the same time gives me the energy I need in the afternoon. This bar is filled with simple, organic ingredients, which is great because you actually know what you are taking into your body! Although it is made from dates, the gluten-free oatmeal inside the bar gives it a nice texture, making sure it is not too sticky or gummy to eat!
K Rating: 4/5