With subscriptions, credit card bills and multiple bank accounts, it can be overwhelming at times to track expenses and manage a budget.
I myself can vouch for that.
Until about a year ago, I managed my finance with Note apps and spreadsheets. And it was a real pain in the neck when I tried to locate a transaction with everything saved here and there. I wished I had taken advantage of the many free apps that are available out there!
But with so many choices to choose from, each with their own unique features, how do you know which one works best for you?
Here're 10 mobile apps I've broken down into categories that will help with every aspect of your finances.
Digital Wallet
#1 Yolt

Yolt's branding mantra "Unthink Money" perfectly captures what it offers. It is the ultimate hub of everything money at your fingertips.
It allows you to connect your bank accounts and credit cards so everything is organised in one place. By doing so, every transaction will automatically show up on your profile so you don't have to track them manually.
It's available in the UK, Italy, and France.
#2 Mint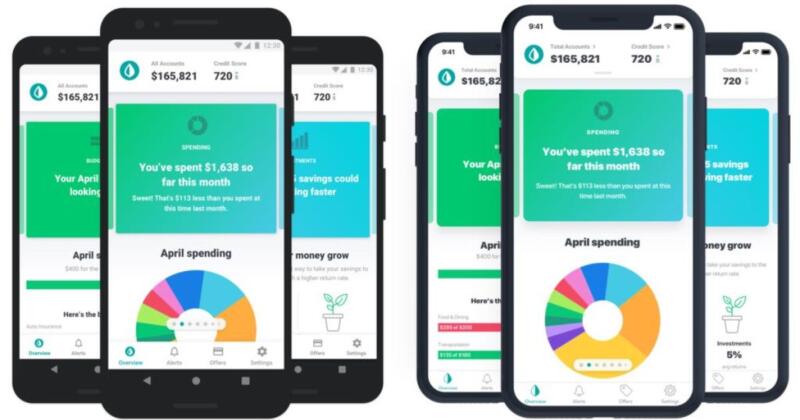 Mint works just like Yolt, it manages your finances in one place, but is only available in the US and Canada.
At this point, I'm sure you have questions about privacy and safety about this all-in-one digital wallet feature. I also had the same concerns before deciding to create a Mint account.
Mint was developed by Intuit which is also the maker of TurboTax®, the #1 best-selling software system of filing taxes in U.S. Whichever digital wallet you decide to use, it's important to do a little research about it, because knowing this gave me the assurance that my data is handled by a credible company.
Budgeting/Management
 #3 Money Dashboard

Voted as the 'Best Personal Finance App' at the British Bank Awards 2020, Money Dashboard is a good management tool.
Money Dashboard offers the same features as the above two apps do, but I decided it fits better here because of the app's user-friendliness. It makes spending tracking and budget management easier to navigate with its clean-cut graphics and design.
It also automatically categorises your spending and helps you set a budget target that works best for you.
#4 YNAB (You Need A Budget)

YNAB is often seen being compared with Mint. What differentiates the two is that YNAB puts more emphasis on budgeting, and does very well with it – which shouldn't come at a surprise with the app's name.
The app tells you how much you can budget out and breaks down your expense into categories
The nature of a budget is fluctuating and YNAB allows you to build a tentative budget that you guesstimate. As you go along your month, you'll see what, if any, specific categories you need to adjust your allotted budget.
Investment
#5 Plum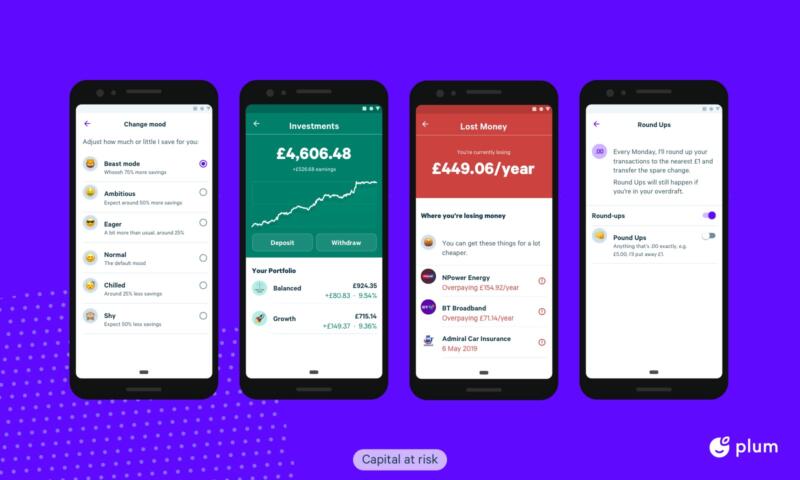 The time of investment being exclusive to only banking people is long gone. Personal investment apps allow literally anyone to invest from as low as £1, Plum is among them.
Plum offers great flexibility for you to control how much you want to invest and within what time range. The rest, Plum will take care of it.
Once you've selected your funds, which is a mix of thousands of companies and assets, Plum will split your deposits automatically. After that, you can deposit or withdraw whenever and as often as you like.
#6 Acorns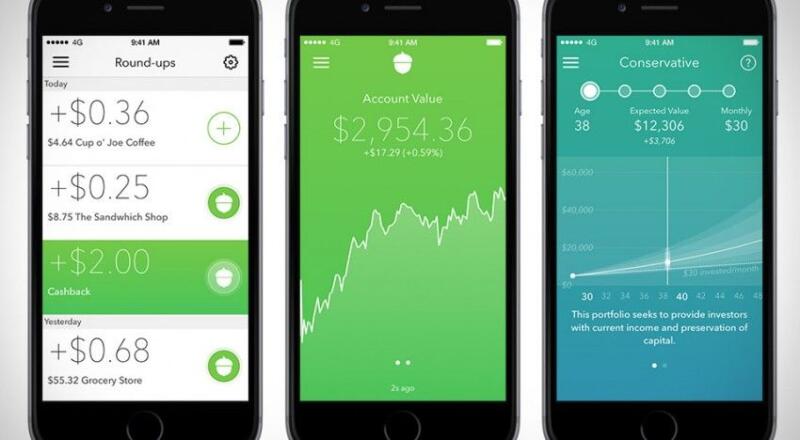 With over more than 7 million users, Acorns is a blessing for investment newbies like myself. The app is the equivalent of Plum available in the US.
Acorns offers 3 bundle tiers: $1, $3, and $5 per month. The low threshold of subscriptions allows a very effective way to get anyone started on investment. With just a couple of bucks a month, with spare change rounding up here and there, you're already micro-investing before you know it.
What I love about it is they also create original content so that you can learn and grow your money knowledge while using the app.
Digital Payment
#7 Venmo

Mobile payment has gained exponential popularity in recent years. It's convenient, tech savvy, and safe!
Venmo is a peer-to-peer payment app that allows you to quickly send and receive money. Although it functions pretty much the same with PayPal, Venmo certainly deserves more recognition than its rival, in my opinion.
What I like about it is that it adds a little touch of socialising and fun into its function. You can include a message along with your payment, and that's where you can get creative and funny with your friends and family!
#8 Xoom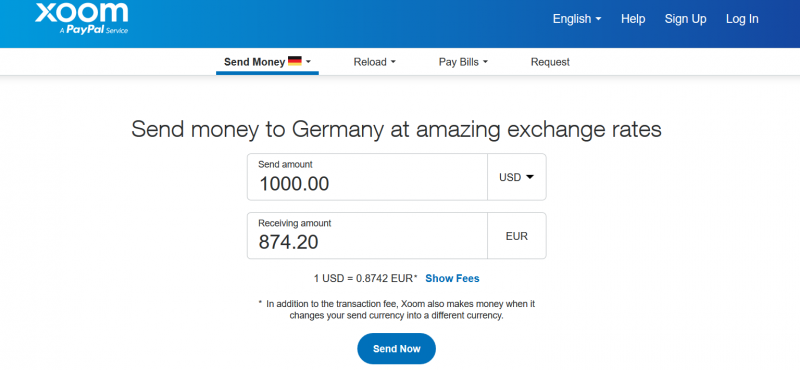 If you have friends or family abroad, Xoom is a good choice for you. The app is meant for personal transactions rather than payments on eCommerce websites.
It allows you to send money to 66 countries, and the recipient doesn't need a Xoom account. What's more, their website functions exactly like the app does, so you can make transaction without installing the app!