Best Inspirational Quotes from Incredible Two 2018
Over the last few months, Kossie has had the fantastic opportunity to bring our readers a inspirational series of interviews known as the 'Incredible Two' series. These interviews offer exciting insights into the lives and struggles of coupled entrepreneurs, exploring how they lift each other up and motivate the other, or how they offer a shoulder to cry on when things don't quite go to plan!
This series has seen Kossie chat to some truly inspirational couples, from the pair who got married in the middle of filming Asia's Next Top Model to the founders of Lucas Hugh luxury activewear brand, who saw their active performance wear featured in Blockbuster film The Hunger Games: Catching Fire.
Looking back on these interviews, we've picked out some of the best inspirational quotes that have definitely given us couple inspirational goals for the future!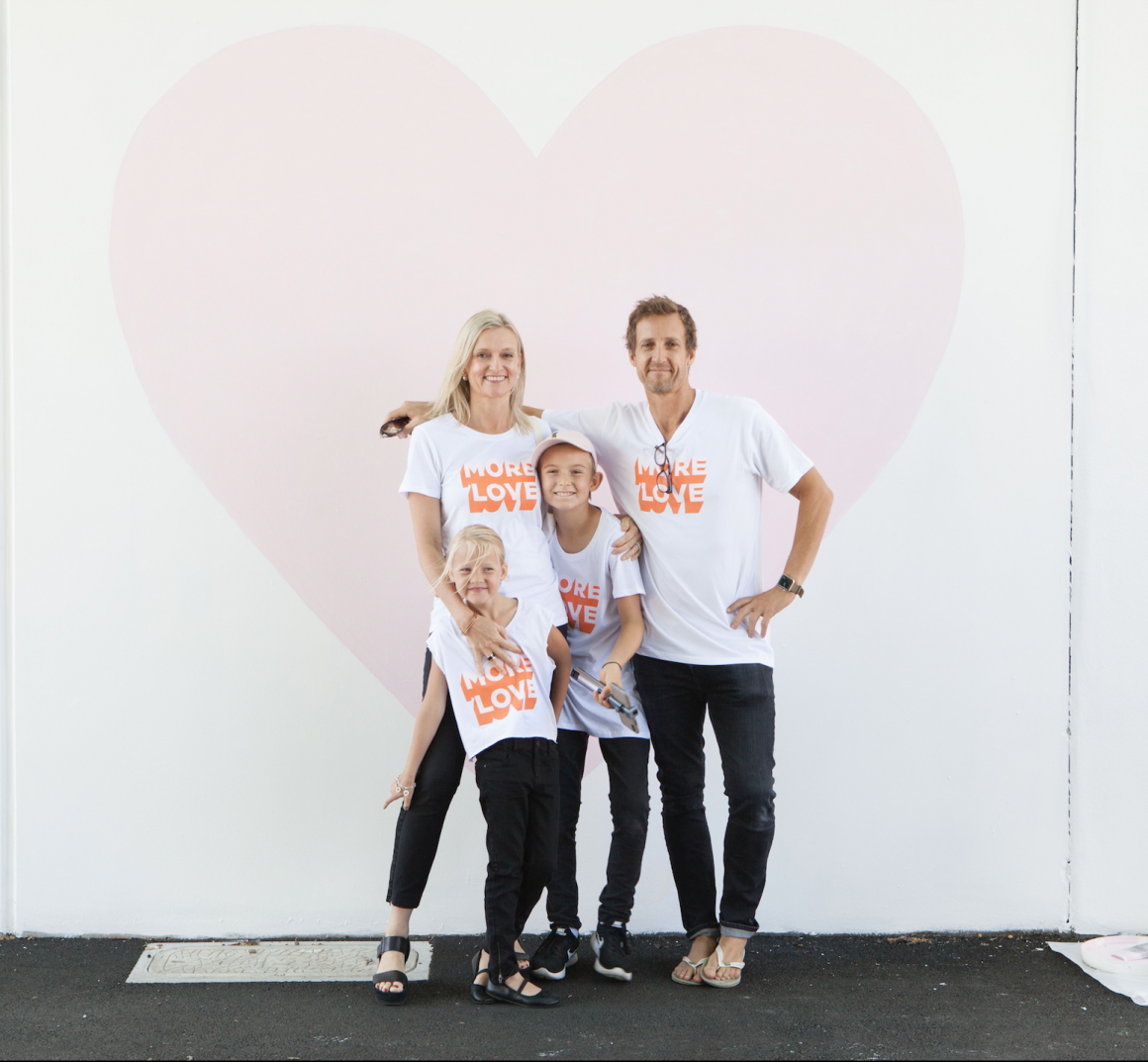 Towards the start of their business venture, Kristina and Paul talk about the struggles they faced getting their dream off the ground. Paul mentions the support Kristina offered that he was so grateful for:
Like if I was having a really tough day, she would say to me,
"Hey, what's up? How are you feeling?"
and I would say,
"I've got so much to do and I don't know where to start."
Then she would say,
"Okay, let's get a piece of paper and pen. Let's write down all the things that you are working on and maybe I can help you prioritise those."
Why did this inspirational quote make our list?
It's lovely to see people supporting each other but this can be much more difficult to do when you are in a long-term relationship and both feeling stressed. That's why this quote made our list. Paul is truly grateful for the smallest bit of support Kristina offered and rather than leaving him to sweat the small stuff by himself, Kristina was right there, easing the burden and offering much-needed emotional support.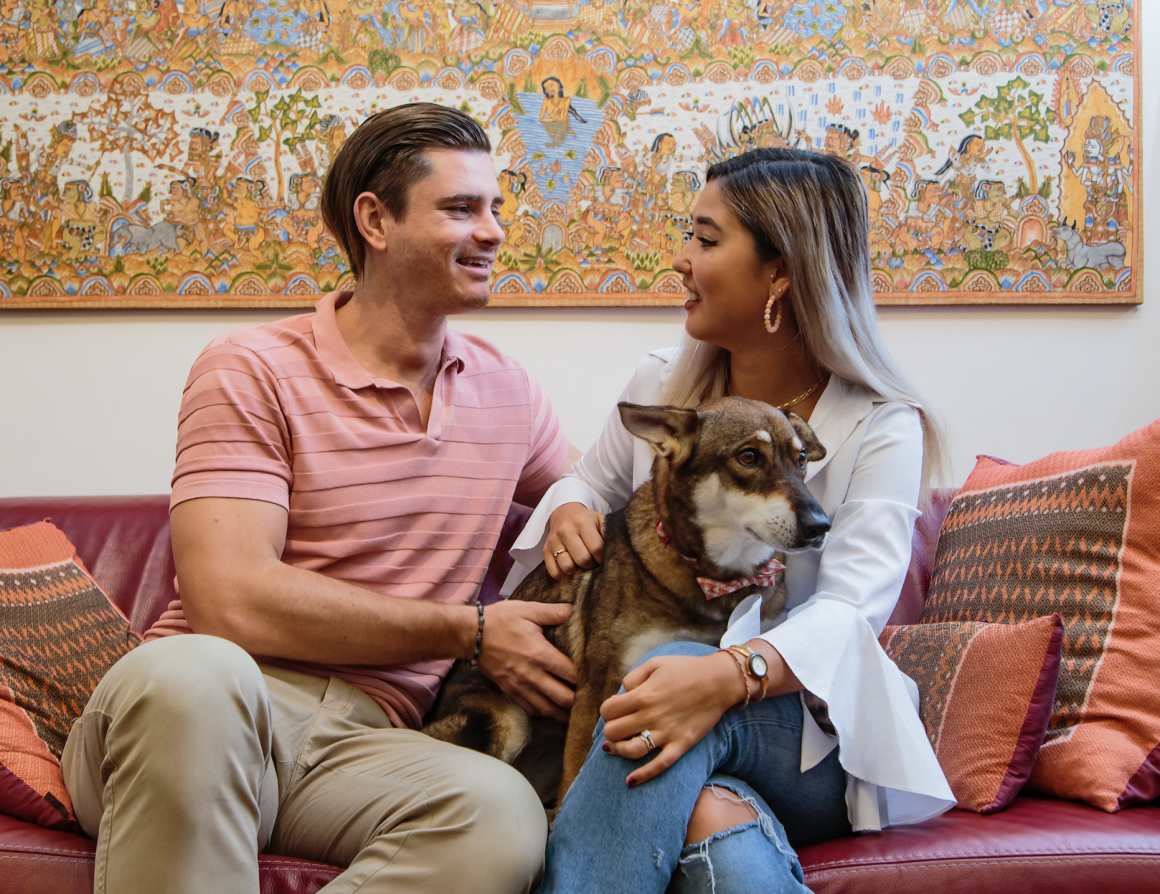 When talking about the opportunity to move to Hong Kong for a new role with the Pedder Group, Priscilla mentions that she had told Boris, who was only her boyfriend at the time:
"Look! This is my dream job and I have to take it. I really want you to come with but don't come for me. Come for you!"
Of course, Boris followed Priscilla and the two later married in the middle of a very busy time – shooting Asia's Next Top Model!
Why did this inspirational quote make our list?
Wouldn't everyone love a partner who followed them to the ends of the earth? While we agree that we've all got to put ourselves first, sometimes there's nothing more romantic than the notion that your other half wants you to succeed so much that they are willing to give up the only life they know to assist you.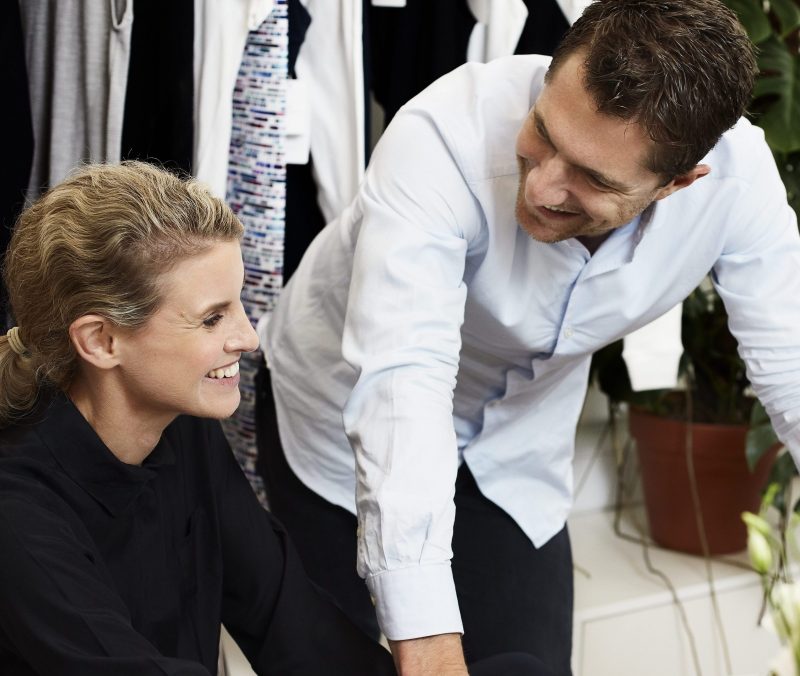 Jason joined Lucas Hugh, Anjhe's business, in 2013 as a business partner and co-CEO and they went on to have two children together. Our favourite quote from their interview comes from Anjhe, talking about signing off for the day:
Each day we try to give the business 100% commitment, allowing us to walk away in the evenings and switch focus to our family.
'I feel like we are both very open with communicating our needs to one another, sharing the business allows us the opportunity to support one another when needed.'
Why did this inspirational quote make our list?
This is another classic example of a supportive relationship even when the going gets tough and the stress levels are running high. We were thrilled to hear of the ease at which these two can draw a line under the business each day and go home to focus on each other and their family. That's the sort of relationship we can all aspire to – definite couple goals!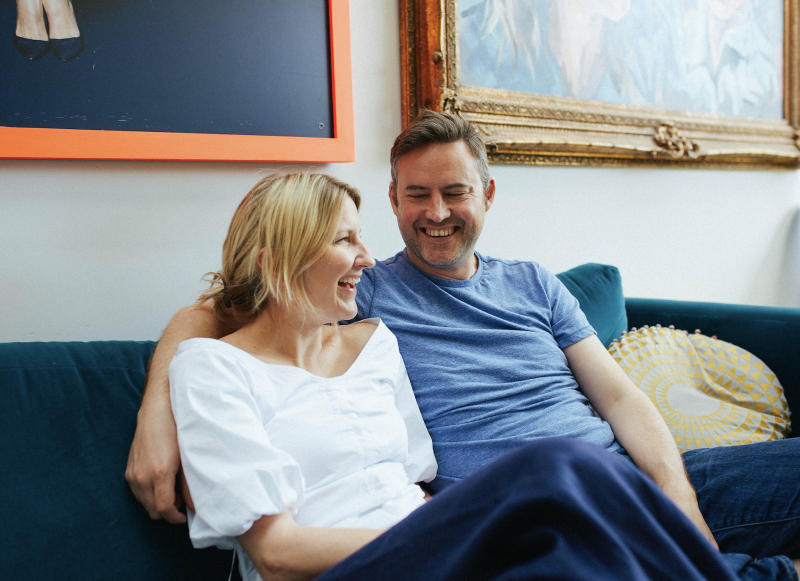 Philippa and Sam attempted the unthinkable during their early business days – trying to start a new business while also dealing with the birth of their first child. When talking about getting things done with a baby, Philippa mentions:
We were doing [spreadsheets] in bed as that was the only quiet time and doing it until 1 in the morning. Then we had to get up again to feed [baby].
"The best thing he does is when I completely stress out with my mind and I have no idea what I am doing. He just gives me constant moral support, he is really good at giving me practical advice and helping me with solutions."
Why did this inspirational quote make our list?
Raising a new baby together changes a relationship, sometimes for the better, sometimes for the worse. Luckily for these two, they were able to see past the stresses, work together and support each other through the long sleepless nights and teething stages of being both first-time parents and first-time business owners.
5. Kim Bui Kollar & Thomas Kollar, Fashion Director & Partner, #legend & Mayer Brown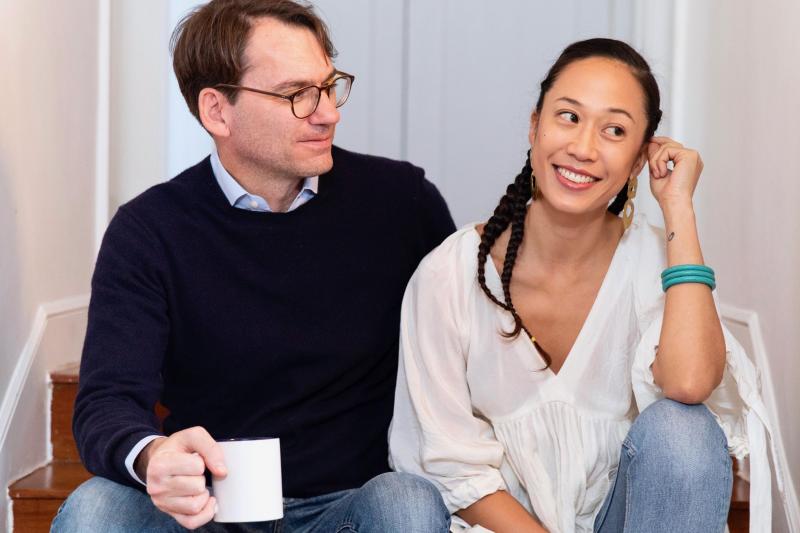 While talking about their dating life at the beginning, the two professionals mentioned:
Thomas: The truth is, dating was a bit of a challenge for us because we're both pretty professionally driven. So, literally, when we first met, we would see each other only after midnight. Luckily, New York is a place you can grab dinner at midnight. I would leave the office at 11- 12 and she would be finished around that time as well. We'd have dinner and collapse afterwards. Making the time for each other was a real challenge for us.
Kim: But we still managed to see each other pretty often.
Thomas: After I met you, I saw you every other day.
Why did this inspirational quote make our list?
It's a combination of the dedication to making time for each other even though they were so passionate about their professional lives and Thomas' comment regarding seeing Kim "every other day" after they met that tugged at our heart-strings.
With Valentine's Day on the horizon, there's definitely some love in the air and we hope you enjoyed revisiting some of the best inspirational quotes as much as we did.
Now, we want to hear from you – have you been motivated or inspired by our 'Incredible Two' interviews? Maybe you and your partner run a business together or have explored a business venture in the past? Leave a comment below and let us know!