We continue with Joshua Samuel and Charlz Ng, founder of Hybrid group with their well-being tips in Part 2…
3 Key Learnings you will gain from Charlz Ng & Joshua Samuel's interview
How to balance work and well-being

How to build a good habit for good health

The zero cost way to de-stress
---
How to hustle hard while still remember to take care of our well-being?
Charlz: When I am on peak season, where Hybrid group hosts two major events – IRIS and Spartan Race from about February to April, with the other one being in August through November, I can work as late as 1:00 or 2:00 in the morning. It's really hard for me to have a relationship. I literally can come home but not be present in the moment because I'm still talking to the US. On top of that, most of my weekends are also occupied by House of Fitness for now, since it's recently opened.
Joshua: I've definitely placed a jealousy or mourning-him-spending time with me when he overworks, but I'm out of concern at most times. At the very beginning of our relationship, I'd often walk up back home and just be like, 'Come on! Why are you still working on Hybrid group?'
"I do complain, but it's never out of place like "I think you should be spending time with me." It's more out of concern for his well-being."
But now, I understand a lot more about what he does; I also understand it isn't a case of he just needs to close the laptop lid and come home. I think I'm more like his voice of reason or alarm clock, if you will. I do complain, but it's never out of place like "I think you should be spending time with me." It's more out of concern for his well-being.
Charlz: He would always wake up in the middle of the night and look at the clock going, 'Baby, why are you still up? You'll get more tired in the morning when you get up.'
Joshua: I mean…I'm always very conscious that if he's working until 2:00 or 3:00 in the morning with work from Hybrid group, you've got to get up at 8:00 or 9:00. It's just a vicious cycle that sticks around. I must concede that I'm very lucky that my work schedule is very, very flexible. I can either take the gig in the evenings if I want to. I rarely say no, though. I like money. I usually leave my work at my studio or at the venue where I'm doing the gig, which means I don't have to bring anything home with me ever. We have very different styles and choices when it comes to work.
Charlz: But sometimes, he does things based on his own priority. If it is not on one of his top five list, he'll just leave it until it's absolutely necessary. I get annoyed with this because sometimes I am not even on his top five…
Joshua: Sorry. (Laughs)
Charlz: I think it's a little bit harder on his behalf. When he's with the saxophone, he's not working. He enjoys every single moment when working.
Joshua: Yeah! I do what I love for a living. I'm incredibly lucky. I always say to him that I've worked incredibly hard to get here and to do what I am doing.
When I was in university, I had an extremely intense training for as long as five years. There were days where I literally had to lock myself in a room for four- or five-hours practice. I also had a one point where I had to play up to 14 hours a day for every single day. I just didn't have a normal university life…
Charlz: I look at what he did, but in a bar or in a club – 12 hours a day and it started at 10:00 p.m. (Laughs)
Joshua: It all pays off at last with all the hard work and all the sleepless nights. By the time I graduated, there were two jobs in the world for what I wanted to do, and the job I do now is one of them.
So now, I've taken my foot off the accelerator a little bit. When he tells me, 'You need to do this, you need to do that'. I am like, 'Sh…I'm enjoying myself.'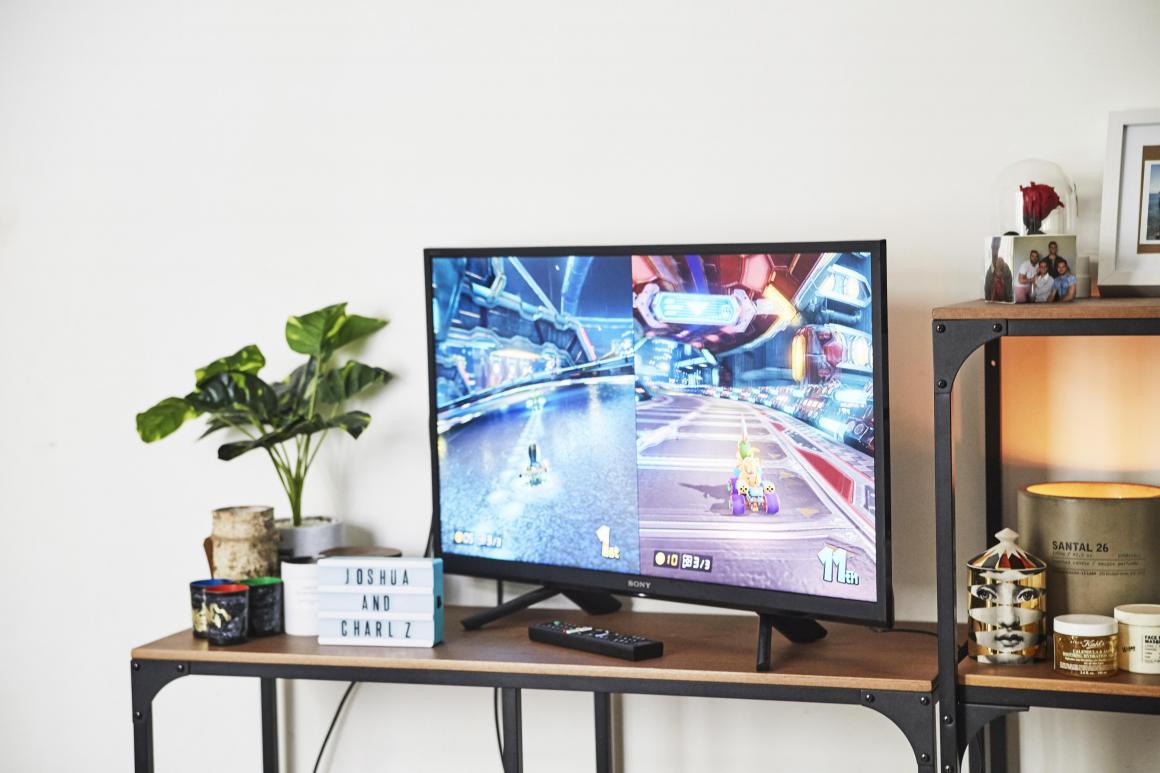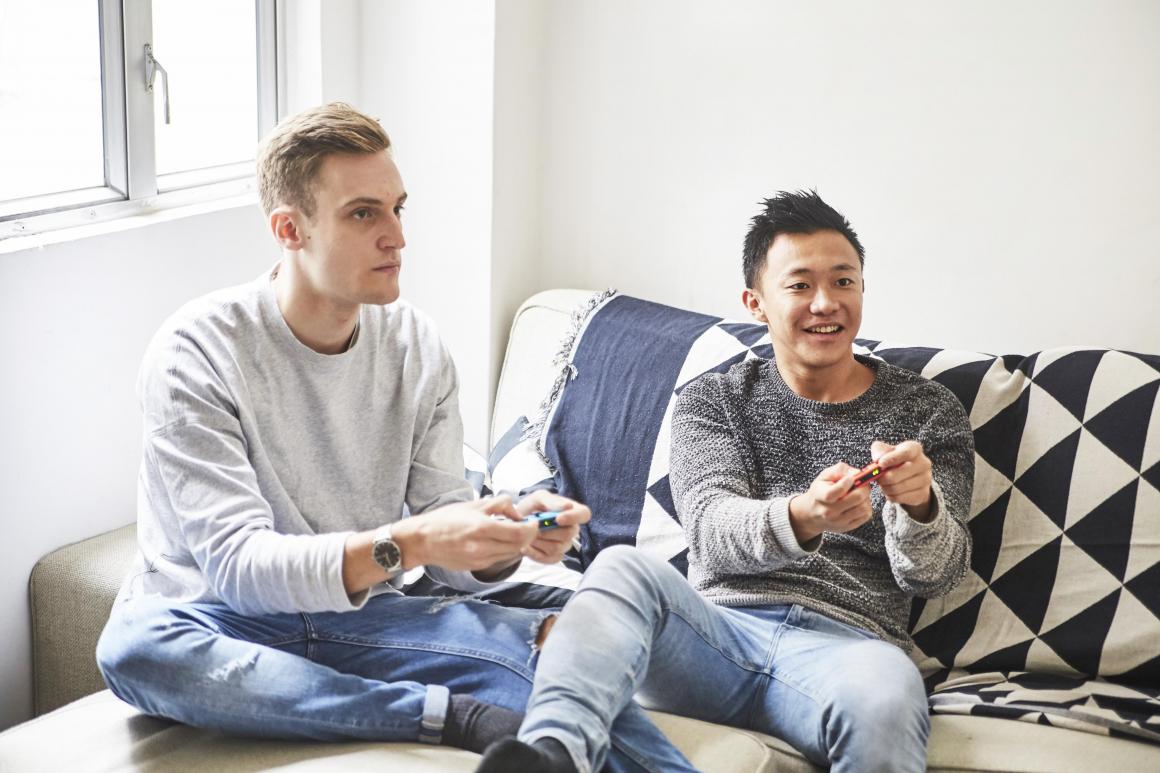 Charlz: In terms of having a work-life balance, although I am very busy with Hybrid group, we're now getting better at bringing ourselves at home, especially me. We have this thing called 'Date Night.' So it basically began with my family night on every Monday since we don't really see my family regularly enough. We must go home for a family dinner. I think this tradition has extended into our relationship as well, because we have our date night every Thursday. No matter how we busy we both are, hopefully Thursday is going to be a night that we spend together; not working, not doing much. Probably just go watch a movie and eat out.
Joshua: Basically, just spend time and do stuff together.
Charlz: If we stay home, we look for TV series that we are yet to watch. Recently, we both got addicted to season one of Bodyguard. It's a Netflix series. It's great because it gives us quality time to do something together.
The other thing that we love doing is that he is teaching me how to play Switch.
Joshua: He's rubbish at playing video games.
Charlz: I'm crap. Absolutely crap. My parents won't allow me to play video games, so I get very, very into it when I am playing Mario Kart. Everything is so unreal. I have to apparently lean back, fly or something…
Joshua: But, here's the thing. He's not doing anything with control.
(Both laugh)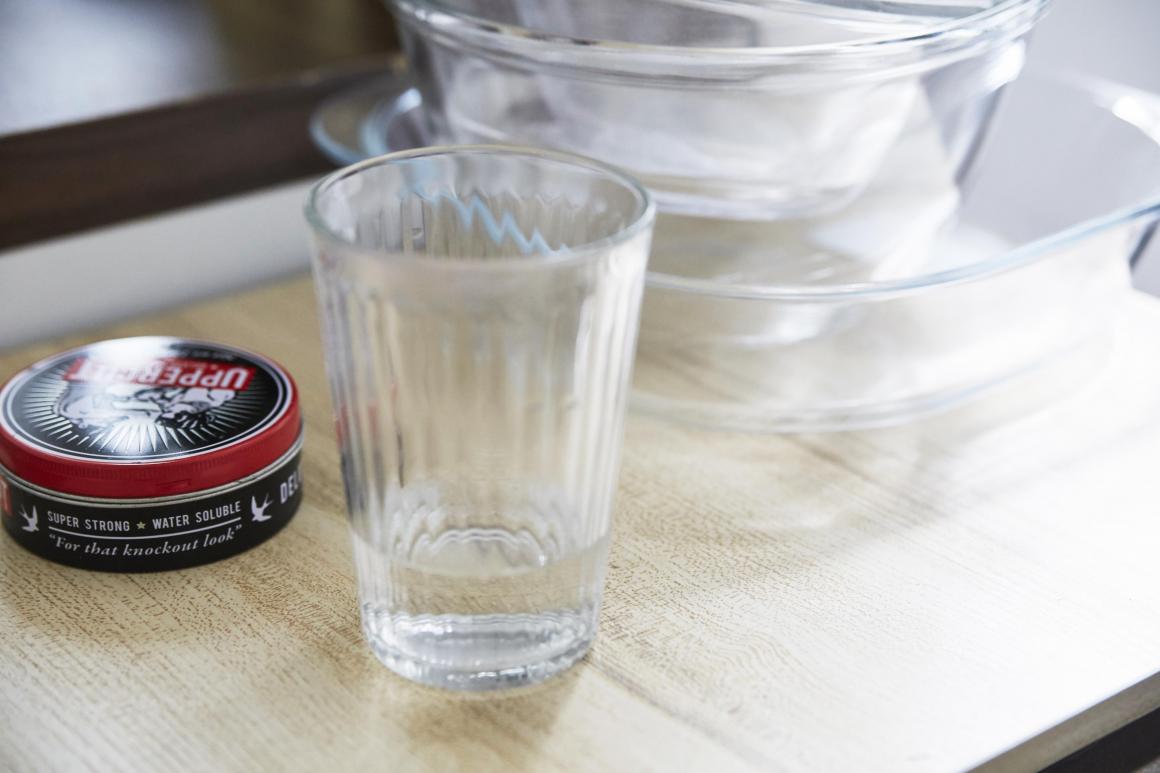 Let's get personal – Their everyday habits that make them feel good from inside out
Joshua: I drink water constantly. My studio is right next to the water cooler and I have my flask. So, I am constantly drinking water, water and water.
Charlz: Eating-wise, we always eat everything.
Joshua: Yeah, everything. He particularly loves shellfish like prawns, etc.
Charlz: I love prawns! I think when we cook at home – we have very regular menus that we go for, such as chicken breasts and broccoli. I am entering one of those phases throughout the year where I genuinely want to lose some weight. I want to look good.
Joshua: The thing with chicken and broccoli is that it's also very versatile. We can fry broccoli in garlic, or fry chicken in teriyaki. We like sautéing them with different sauces and we switch it up a lot. We rarely eat the same thing every evening. I mean, chicken and broccoli is a staple, buy we cook our meals with different sauces.
Charlz: My parents will treat us with steak every now and then. My family has been using Omega-3 and Vitamin C as supplement for a long time, so I grew up with it as well. I have a habit of taking fish oil every day.
Other than that, nuts are something that I love eating. Granola bars and chocolate. I actually love sweets, especially Haribo. However, I try not to buy them because we both have a consumption problem.
Joshua: If it's here, it's gone very soon. If I open a packet of something, I can't just have one; I have to finish the entire bag.
Charlz: We still get a bag of Haribo to eat. But mostly, we buy nuts and granola bars for boosting my energy. It's not too bad even if I finish up the whole thing.
Joshua: I always pick up two bananas on my way to work. I love bananas in everything – banana milkshakes, banana ice cream, etc.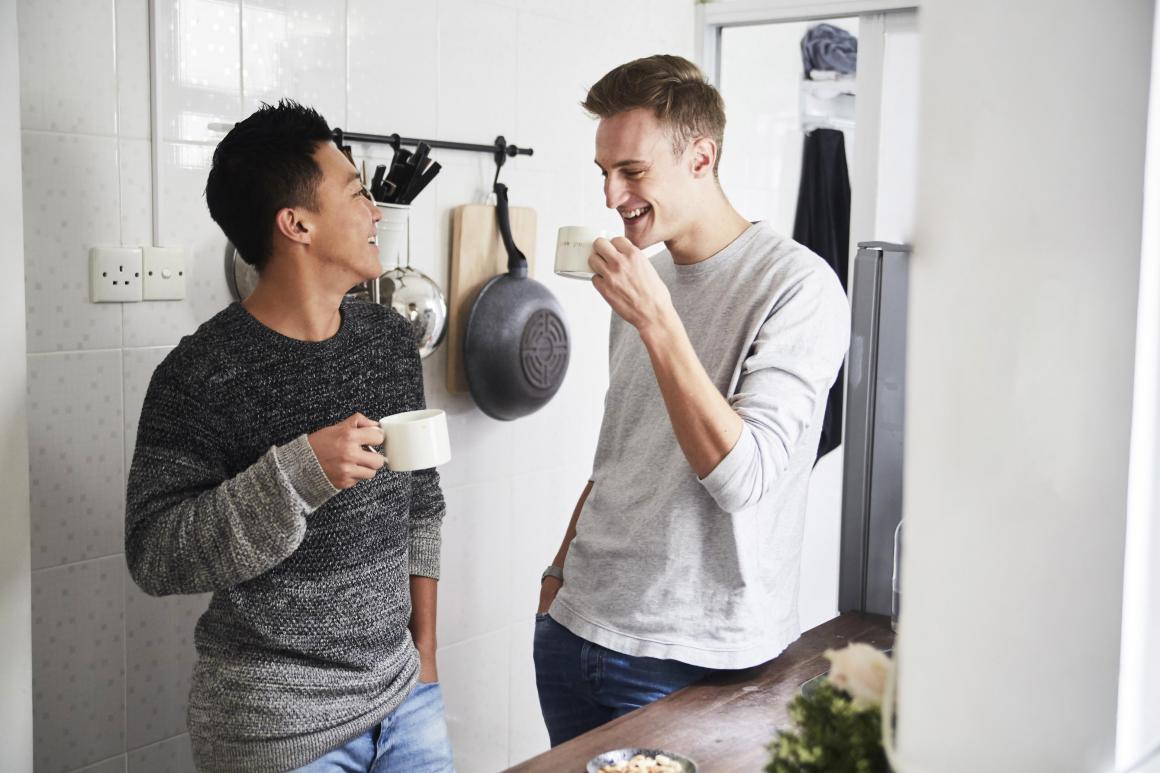 Their secret to relieve stress & anxiety? Well… simple and zero-cost.
Joshua: Since being here in Hong Kong, I have turned into a night-time shower person. I definitely de-stress by getting a complete clean showering, doing my skincare routine and not just blandly falling into bed. This is something new to adopt especially with busy work schedule at Hybrid group.
But, in terms of our bedtime routine, we try going to bed together at the same time. 
Charlz: Yeah! Ever since I have been in a relationship with Joshua, we have spent more time going to bed together, rather than going alone, and then spend another hour on your phone. This has become my staple routine.
Joshua: I feel that if you go to bed by yourself, you are glued to your phone screen or you might get trapped in your own mind – overthinking every single scenario.
I mean, Charlz had a really busy, stressful and successful year at Hybrid Group. With all these events, he would naturally be stressed and engage in self-talk with himself. He'd be like, 'This could happen, that is going to happen and this is what happened today.' And I feel that sometimes, if you just talk everything out with the person who is closely aligned with your mind, it's not circling around your mind anymore.
Charlz: That was really helpful! This is a very hard fact that there's a human being who lives with you and is actually being one with you. So, the most important is that you literally talk to them. Although it sounds very simple, having effective communication is one of the powerful tools for relieving stress.
"The care we have for each other makes me feel a lot better."
Sometimes, I just need to talk to someone when I get stressed. I would talk to him when I go home, and then felt as if I instantly became a better person even though he doesn't necessarily understand what my situation is. The care we have for each other makes me feel a lot better. I do think human works very interestingly in that if you are thankful for something, your subconscious mind will automatically lead you to do something that will go in support of your thinking. There is a famous saying that I always remember:  "A problem told is half a problem solved."
Joshua: Funnily enough, we were having a really nice conversation on bed the other day, but I realized he hasn't talked back for a little while. And then I look over and he's already asleep. I am very jealous he can sleep so easily!
Charlz: Yes, he will still be talking apparently and then, I'll be not responding. (Laughs)
Joshua: For the last couple days, he has said he's been struggling with staying asleep. I read online that we're recommended not to use our screen 30 minutes before going to bed and just take some out to relax the mind. I also read that blue light wakes you up and it's the yellow light that should be helping you with sleep.
Furthermore, I have been using an app for a little while called Headspace, which lets you meditate before bed. I usually just do a 5-minutes session, but I then switched over to a 10-minutes one. It's a guided meditation, so it's a lot easier for people to follow the direction of where you're going.
Charlz: But luckily, I tend to fall asleep very fast. I love doing masks while being in the bed. One is Le Labo Deep Cleansing Mask – a charcoal based with almond and radish seed. Very organic and raw. The other one is Kiehl's Calendula & Aloe hydration mask. It's great for after sun since it has tons of aloe vera. I use sheet masks as well. I usually get a lot from Japan if I go there. Or, I will get Dr. Jart + and Tony Moly. It's not like I recommend them, but they are just cheap and very accessible.