A
Malaysian model
and a dedicated mom of two, Danielle Peita Graham shares with us her daily morning routine, and what motivates her
dealing with a marriage breakup
while maintaining an optimistic attitude – her love for her children. While having to juggle between work and family, Danielle found something that she could look forward to everyday – she combined her passion for writing and
love for cooking
into a self-published book.
3 Key Learnings you will gain from Danielle Peita Graham's interview
The positive way to start your morning

How to accept your negative emotions

How to trust the progress pursuing your dream
---
Beating the Monday Blues
What make my Mondays better is keeping a journal for my children and writing things that we are grateful for. It becomes a wonderful ritual that we look forward to doing together. I think it is important to have a positive attitude and grateful heart to start the day. Also, it sets the tone for everything I do and put my mind to. I always remind myself to work hard and try my best in whatever I do as well. We can always learn from the experiences; so never give up even when things are not going well. Believe that things always work out for the best.
6:30 A.M. — Start My Morning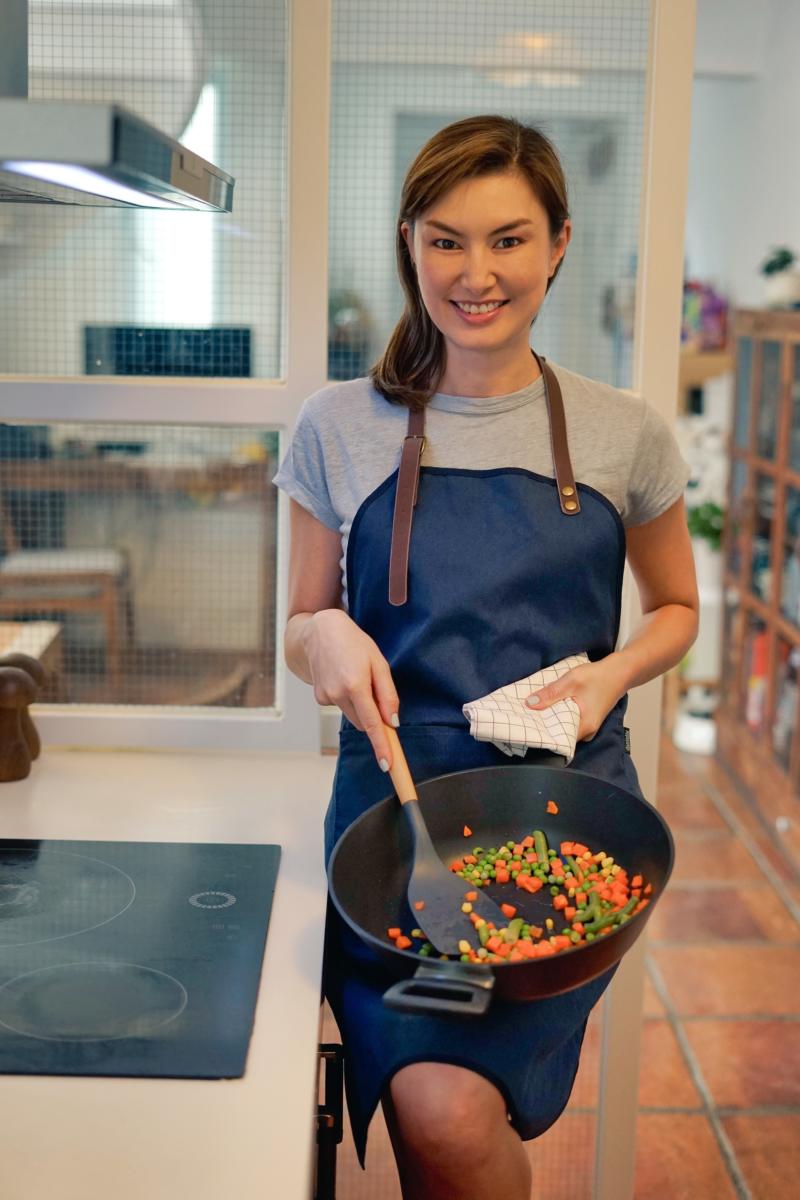 My alarm goes off at 6:30 every morning. I was never really a morning person back in the days, but since becoming a mom I had to embrace changes. These days, I do not like to waste time sleeping in; I cannot wait to get up and start with all that I need to do. I know some people like to meditate after waking up. But I usually meditate at night before going to sleep. I use the help of Headspace for meditation. It has different techniques to help you calm your mind and focus on your breathing.
6:45 A.M. — Cuddle My Kids
After my kids waking me up energetically with cuddles, I always have my double expresso with manuka honey in the bed. Nothing is better than coffee and love, the best fuel to keep me going! If I feel frustrated and unmotivated in the morning, what I usually do is to read self-help books. They really help me to stay calm, focused and positive. A good friend recently gave me a wonderful book called "The Things You Can Only See When You Slow Down" by Haemin Sunim. It is an amazing book and I highly recommend it.