Fashion Director and eco-living advocate Grace Lam spent an afternoon talking with us on how she manages work-life balance with Jason Capobianco. How the couple works on the relationship and their secrets on dealing with high stress and anxiety from busy work schedule.
THE BIGGEST PROJECT FOR THE CREATIVE DUOS ISN'T RELATED TO HIGH FASHION
Grace Lam: We work together quite often, I mean that's how we met in 2007. I was working at Vogue China as the senior fashion style editor and Jason was shooting the Crown casino campaign with mega actor Chow Yun Fat in Hong Kong. He was still living in Sydney at that time and then he came to show me his portfolio one day. I was like, 'Take your pants off.' (Laughs) So then, we started shooting together. We work a lot together since then. I work the best with him. Sometimes, I don't even have to say anything and he knows what I am thinking which is quite special.
Jason Capobianco: It may sound perfect but we do argue sometimes.
Grace Lam: We don't fight a lot. But when we do it's usually something about he doesn't read my post-it notes of what I ask him to do (Laughs)
Jason: But when you get 500 post-it notes, you're not sure which ones are priority. (Haha)
Grace Lam: I guess the biggest difference is I'm an ultra-organized person. I don't understand why people are not organized.
Jason: That's called control freak. (Laughs)
Grace Lam: (Haha) I like to say I'm a control enthusiast. I like things to plan out better rather than just winging it.
Jason: In contrast, I'm kind of go with the flow type of person.
Grace Lam: We are pretty opposite. Work wise, we don't really fight because we are just creating art.
Jason: I usually give her another point of view.  It's good to see from different angles when we are being creative. We have a good balance.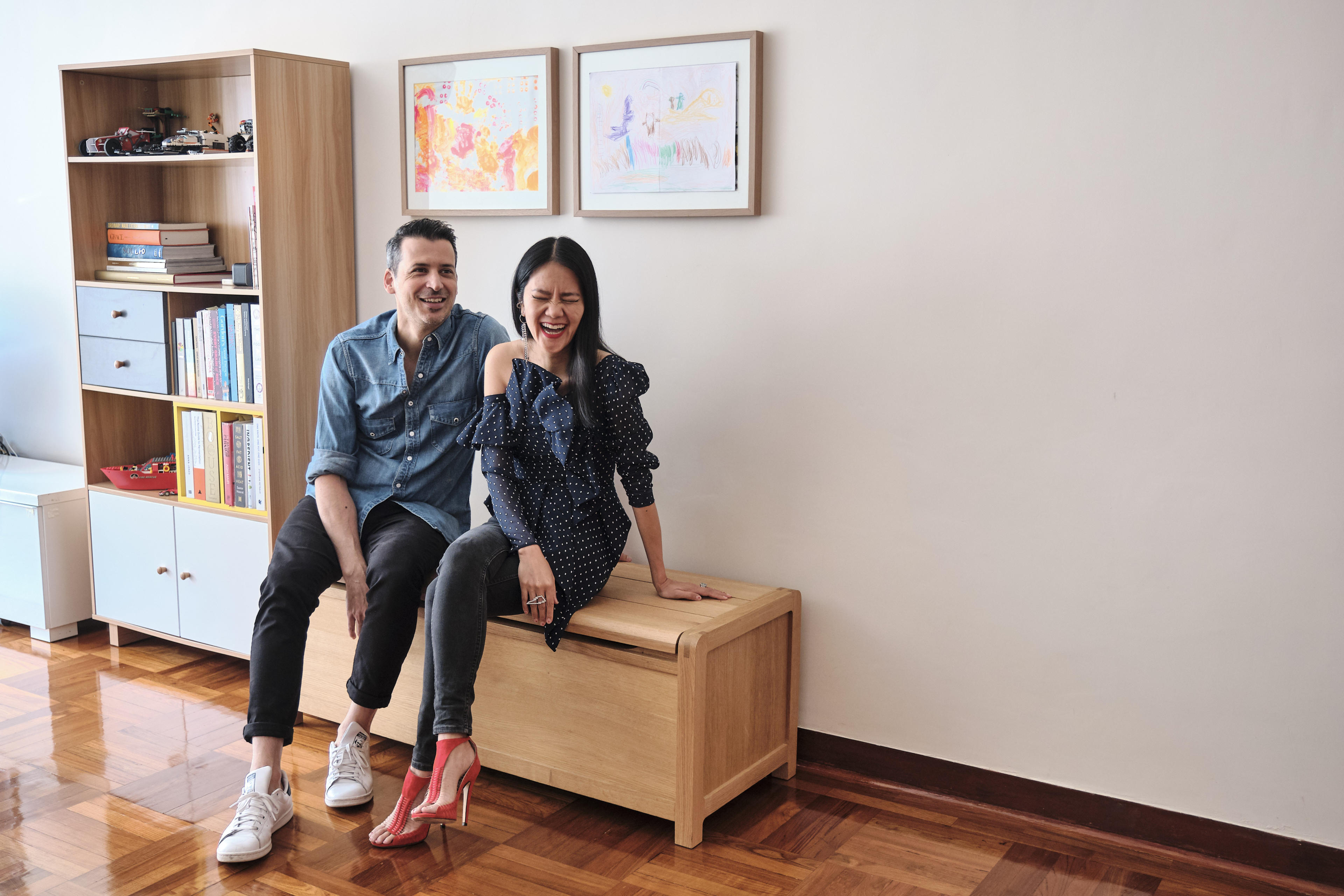 Grace Lam: Well… the real test for us was when we had our son Theo, that was the time when I knew I married the right guy because it was extremely tough for the first few years. Theo didn't sleep very well for 17 months and we were going crazy at that point. But I guess, that's when you know whether you and your partner will glue together or not right? We work very well together.
Jason: Yeah! Everything else is easy compared to that.
Grace Lam:  Sometimes when people talk about the most challenging thing in life one has to deal with it might be their career path but for me it is bringing up a child.  Having children is the biggest project for most parents. I mean, we are bringing up somebody who could either add great value to this world or damaging to this world and it's all up to our parenting. People have questioned my major decision in career change. They were like, 'Oh! It must be quite a change from working at i-D Magazine in London and Vogue China and now, you're a freelancer.' Yes, it's a big change but I don't think it's a sacrifice at all because I'm bringing up my kid in the best way I can by spending quality time with him.  We definitely do not want another asshole in this world haha!
Jason: But if you're going to balance between your children, your career and yourself, you have to be aware of the fact that you can't have all of them in equal balance at all times. It's always going to be one's going to lose out a little bit for the sake of the other two. This is part of the deal.
"I guess, typically with some fashion people, they are torn between their career and family life is because they have FOMO."
Grace: Towards the end of my career at Vogue China, it was kind of limited in creativity freedom and a lot of other reasons so I decided to quit.  The result of my career change shows so much on our son as I spend so much quality time with him therefore he's so confident as a person and he's not needy.
Jason: Luckily, we are both freelancer and Theo sees us working at home and doing what we love. He can taste the idea of working. It's a very real part of our days – We work in our study room. I might be retouching and he comes in and he's like, 'Oh, is this for one of your clients?'  For him, he sees the creative process from beginning until the end. I think he probably won't understand the impact of it but I'm sure later in life, he'll figure out what he loves to do.
Grace: For me, seeing Theo grow up in a healthy home is more rewarding than attending any fashion show or party. I find it quite strange when parents choose their career over their children, because your career can just disappear. Yes we all have to make a living but I guess typically with some fashion people, they are torn between their career and family life because they have FOMO (Fear of missing out). They are worried about not getting an invite to the latest party or fashion week but to me these are all very trivial things.
We're in our mid 40s so it's very different compared to someone who's starting up in their 20s or someone who wants to be that person in their 30s. Having said that when I was younger I also had the FOMO phase but now I couldn't care less.  Now I see the world differently in a whole new prospective.  There are more important issues to deal with than just going to fashion events.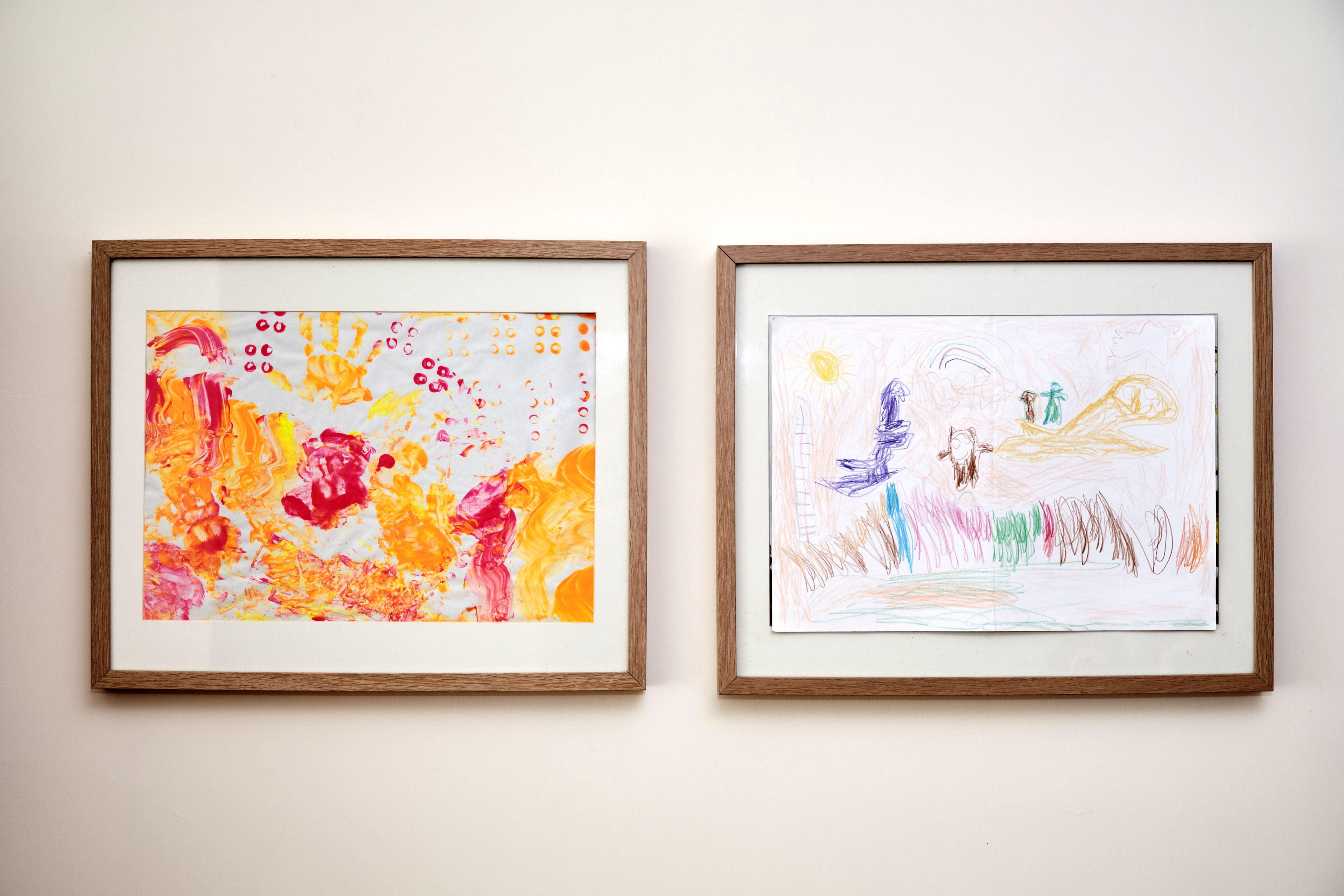 WHY GRACE NOW SEES THIS WORLD DIFFERENTLY? WHY SAY NO MORE TO HIGH FASHION?
Jason: I think obviously having our son makes a big difference to our lives. It's kind of realizing the fact that it's more important to fix the planet at the moment. It should be higher on everyone's priority list than making more money. The current environmental problem will leave the next few generation in a difficult situation.  Ironically we're all part of creating this massive problem.  It's sad not many people are willing to help fix it!
Grace: By then, we'll be dead. We can't undo all the bad things that we've created. It's just not fair to the children. Another reason why I want to make a change is because back in June both my son and I were really sick and we were admitted to hospital to recover. During that time, I had a lot of time to think. Also the Hong Kong protests started and fashion was the last thing on my mind. After 22 years of working in the fashion industry I need to have a big change.  It's time to move on and do something more meaningful.
I guess different age, different stage, right? Some people don't understand why I don't want to do high fashion? It's so cool and glamorous. But seriously, I'm done with that world.
Jason: Nowadays, the high fashion industry is so diluted. Look at the time scale – Too many collections, too many shows, too many of everything and it just becomes less impactful.
Grace: The reason there are so many collections every year is because of money. It's like everything boils down to money which I hate. I think our mindset has completely shifted. I want to do more sustainability and eco-friendly stuff.
So, for me, it wasn't a struggle at all to give up a glamorous lifestyle after living in it for over 22 years.  I just want to spend more time with my family and contribute something meaningful to the world. It's a no brainer.
We are in a climate crisis but only minority of people in Hong Kong are doing sustainability stuff. I see how people put so much emphasis of who they are, they want to be seen in events, party, fashion week in order to validate themselves. I find it quite sad. I am not saying I wasn't that person once but I feel like that's not the way of life. When I used to go to fashion week none of these kids were going and back then it was so much more fun because legit talents were just doing their jobs as editors/stylists. We all wanted to be creative versus now people are dying to be photographed to be instantly famous.
Jason: I think people fear the idea that they will be irrelevant or not popular.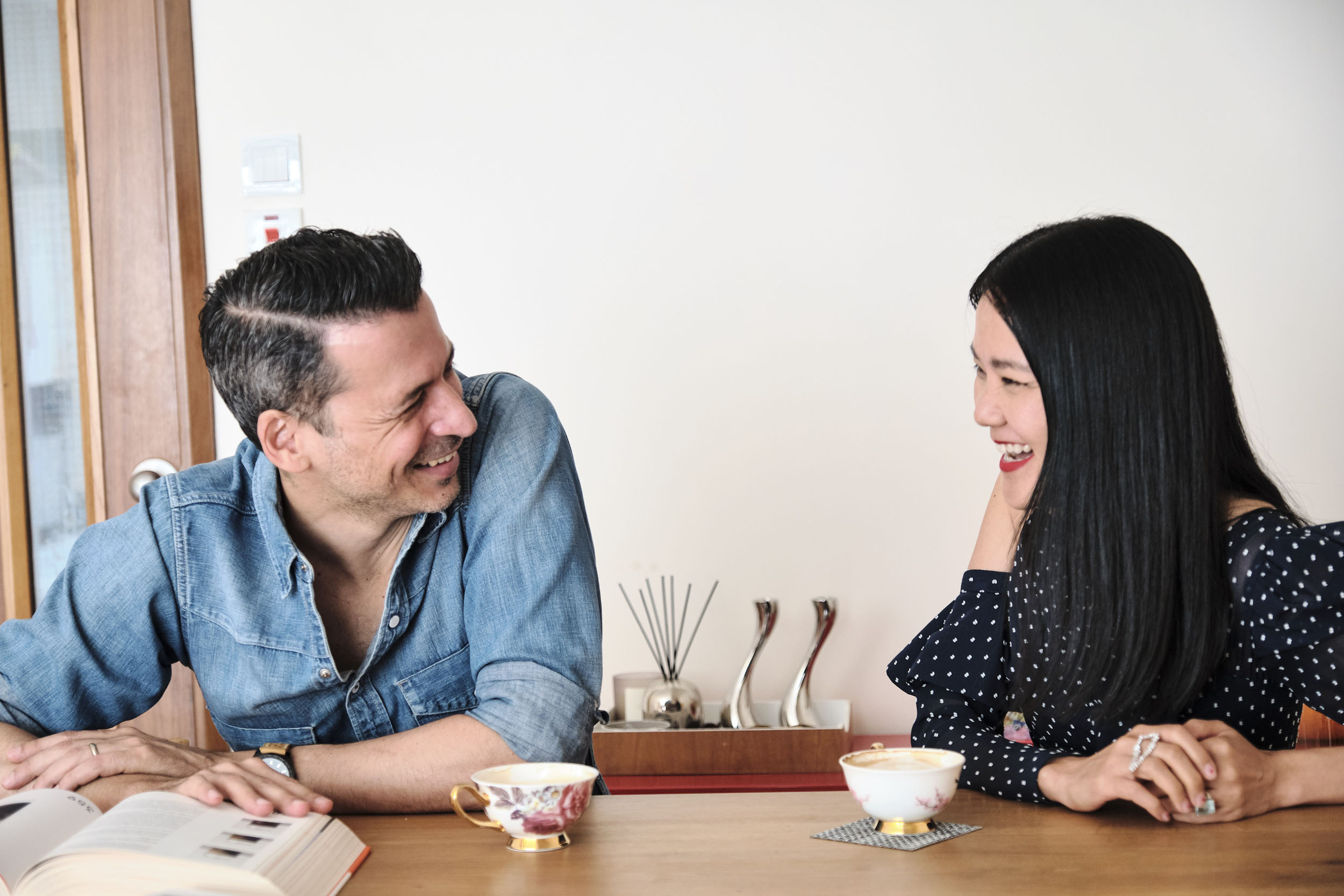 Grace: I want to use my knowledge and give back to the community so 2 years ago we started GRACE LAM STYLE on YouTube. Occasionally I also do some pro-bono work and revamp underprivileged HKgers.  The first two episodes of GLS, we helped a teenage mother and taught her how to reuse and recycle her wardrobe. Recently, her social worker told me, 'She's changed so much since she met you and became more confident.  She has a job and she's more willing to learn about new things.' Deep down, I know Jason and I are doing the right thing because we are making positive changes to our community.
In spite of everything, what I find really frustrating with people in general is when people criticize my decision in life. When I first launched GRACE LAM STYLE on YouTube that same week I went to a fashion lunch and the person sat to me said 'I saw your YouTube show helping the teenage mum, I didn't think it was that great! You could have done this and that.' I was silent at first and asked him, 'What have you done lately to help underprivileged people? Or help your community?' That question completely shut him down.
Jason: I think everyone's just desperate to have the perfect Instagram life and show themselves being happy all the time.
Grace: Exactly! What I can't stand about social media is when people are obviously not happy with their lives and yet they still want to show a pretend version of their life.  It is so ridiculous trying to put on a fake façade.  How about just don't post anything!
Jason: Yes. It's like we're sort of obsessed with this idea of building a brand for ourselves. Everything's a brand, everyone's a brand, we're just promoting brands. We've all become like advertising agencies of ourselves which is kind of weird.
Grace: True happiness to me is when I see all three of us healthy and we're together.
(All smiles)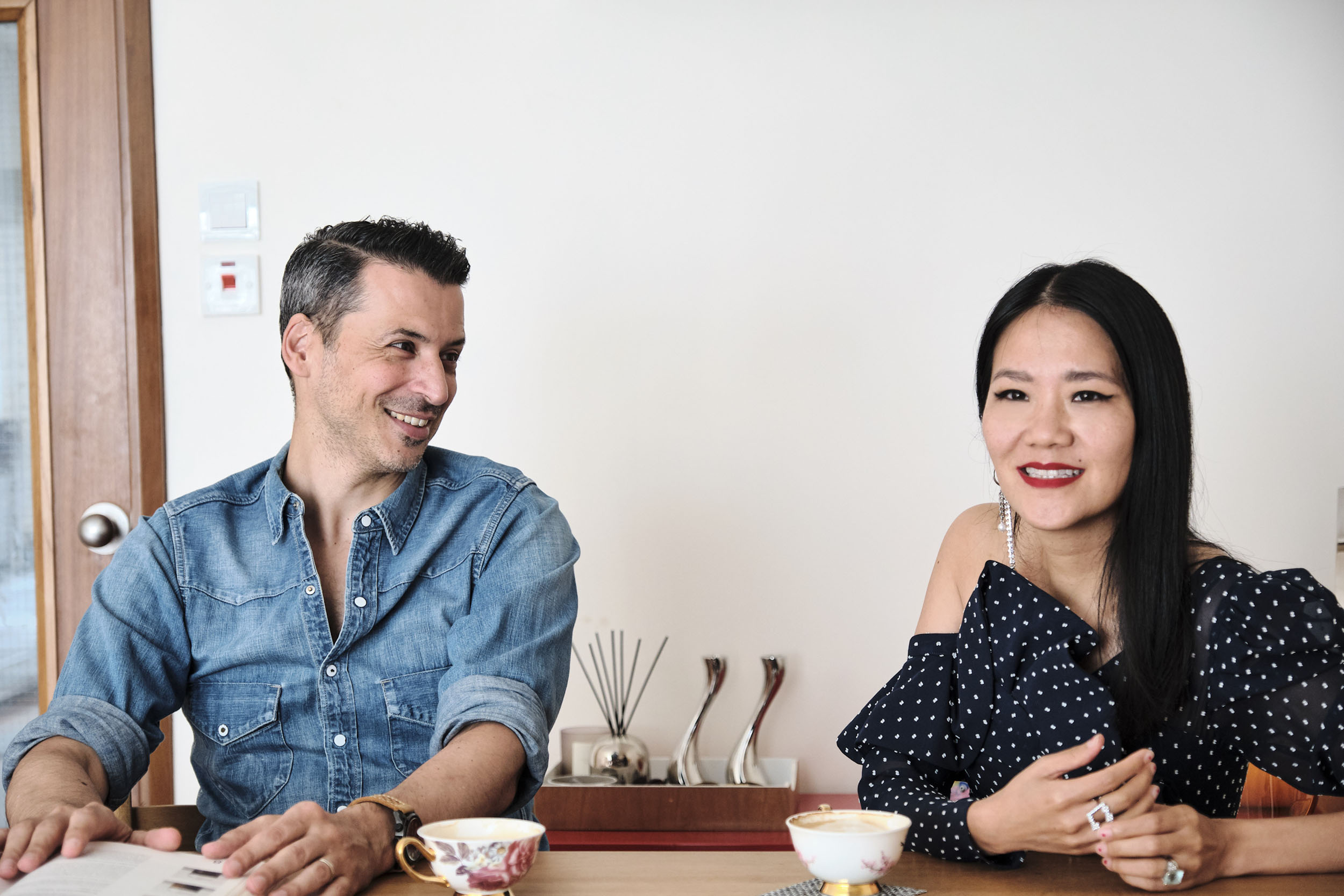 WHAT'S THEIR DIFFERENT APPROACH TO DEAL WITH ANXIETY AND WORRY?
Grace: I always talk to Jason when I am feeling overwhelmed or if I have a problem. He's good at calming me down. I guess I'm a worried person so I feel like I need to fix it immediately.
"It's a really simple process of getting negative thoughts 'out' of your head to avoid distractions."
Jason: I actually do the opposite. It doesn't mean I don't get anxious. I still get the same amount of anxiety or worry but I try to dig deeper and explore what it is. I would ask myself, 'What's the anxiety about?', 'Why is it like that?' and 'What effect does it have?' I like to find out more instead of avoiding it. By that stage, I'm not fearful of it because I'm already engaged in it. Let it run its course and then it will disappears quicker. That's how I get past that anxious feeling.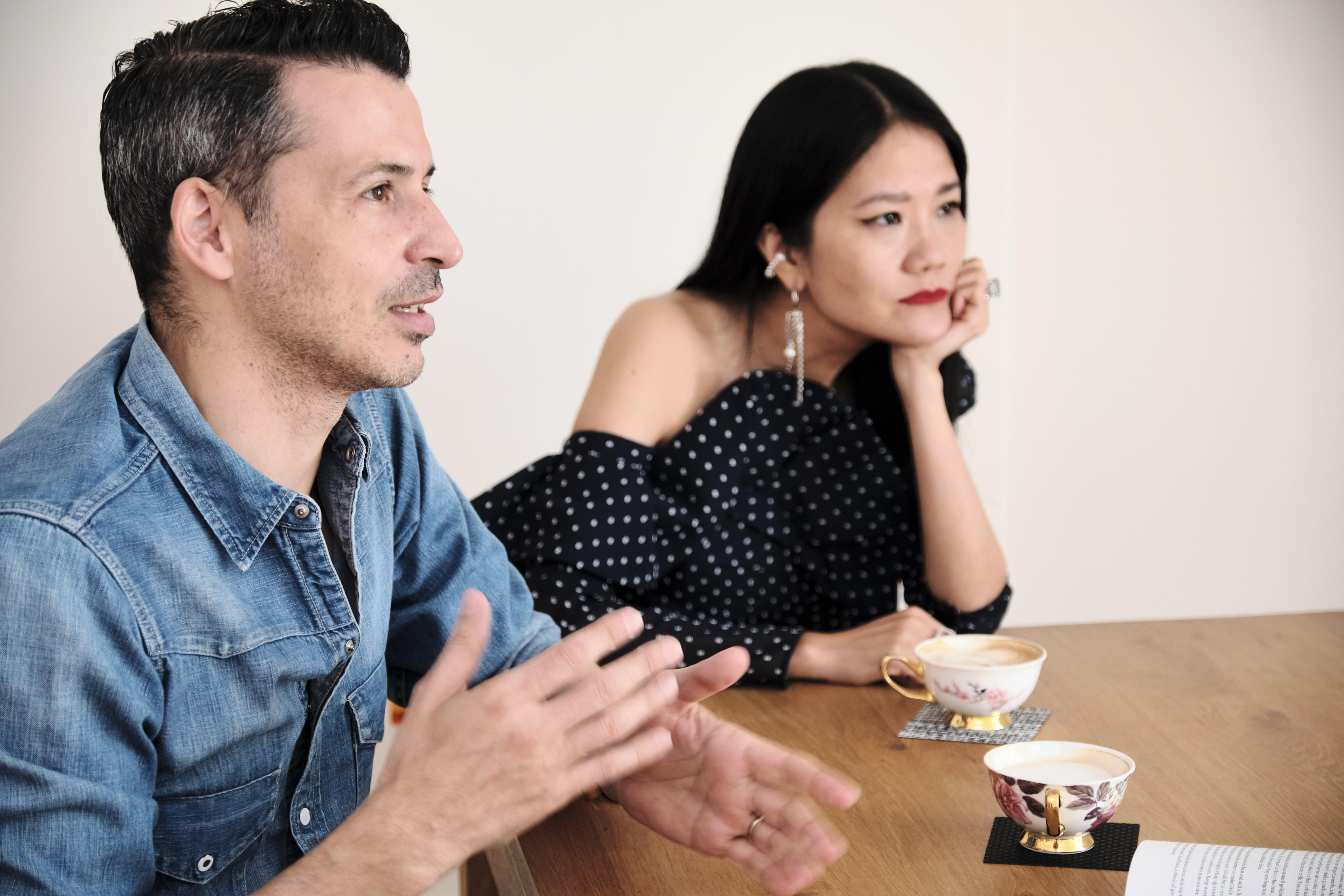 Grace: Occasionally, I try to do meditation but I'm not as good as Jason. Few years ago, I didn't even know what meditation was.
Jason: I do many forms of meditation. It's just taking time to stop and reset yourself. I try to do it as often as possible, just whenever I catch myself and go, 'Okay, let's reset my mind.' Meditation is a case of thinking outside of my body, connecting with what's outside of me, whether it's people or space. Just try to expand my energy outside of my own physical self and reconnect with everyone and everything. It is a really simple process of getting negative thoughts 'out' of your head to avoid distractions.
Grace: I used to go these meditation classes taught by an English monk in Hong Kong. In the first few lessons, he told me, 'Your son is not really your son. He doesn't belong to you.' I was like, 'What the heck are you talking about? I didn't get it.' I would always argue with him. But he mentioned that I have to learn how to 'let go'. I'm now beginning to know what he meant. Every single lesson he would teach us about 'Ego' as it is the most dangerous thing in human behaviour. Ego can affect how a person react on a day to day basis and make the wrong decision by putting his/her ego first.
Jason: Sometimes, meditation is just giving me clarity. You know, to see the world whether it's good or bad, and also to understand the whole situation then helps you make better decisions. I think the idea of chasing happiness is just ridiculous. You'll never be happy because you're always trying to chase it. So, it's the space where you don't really try to be happy and there will be a happiness built into that space.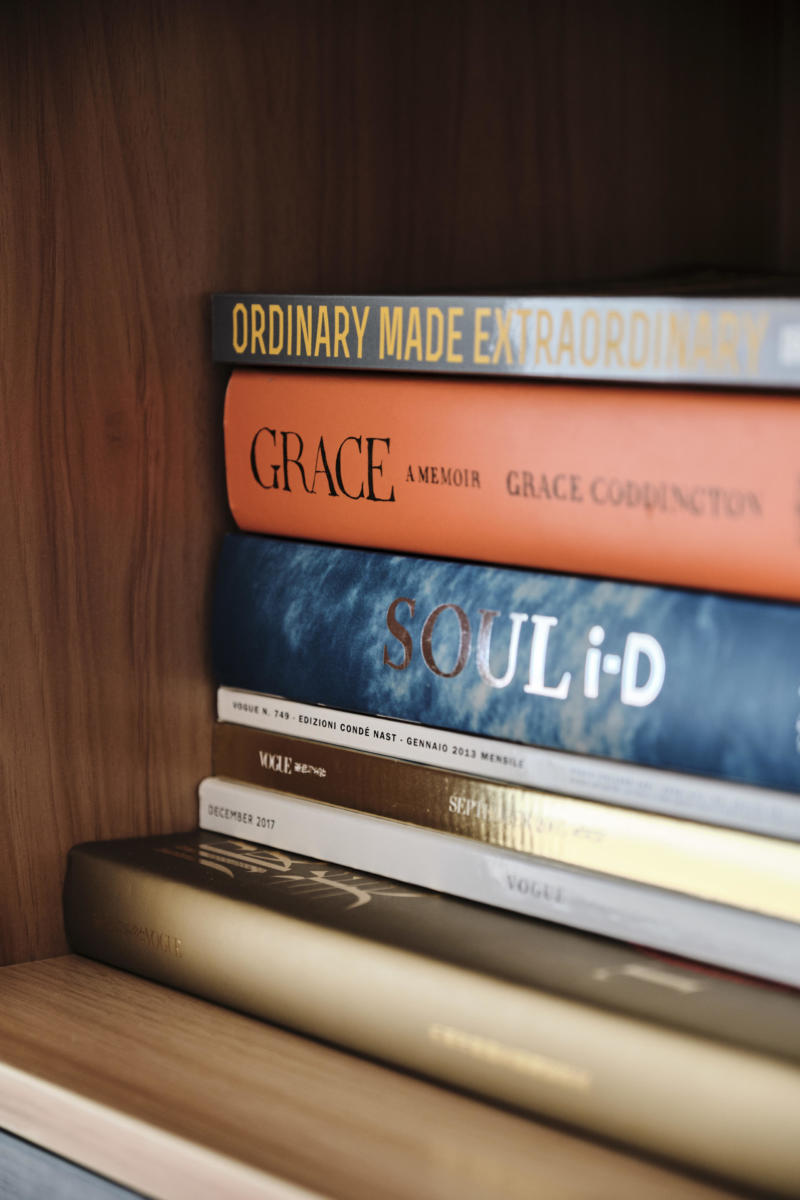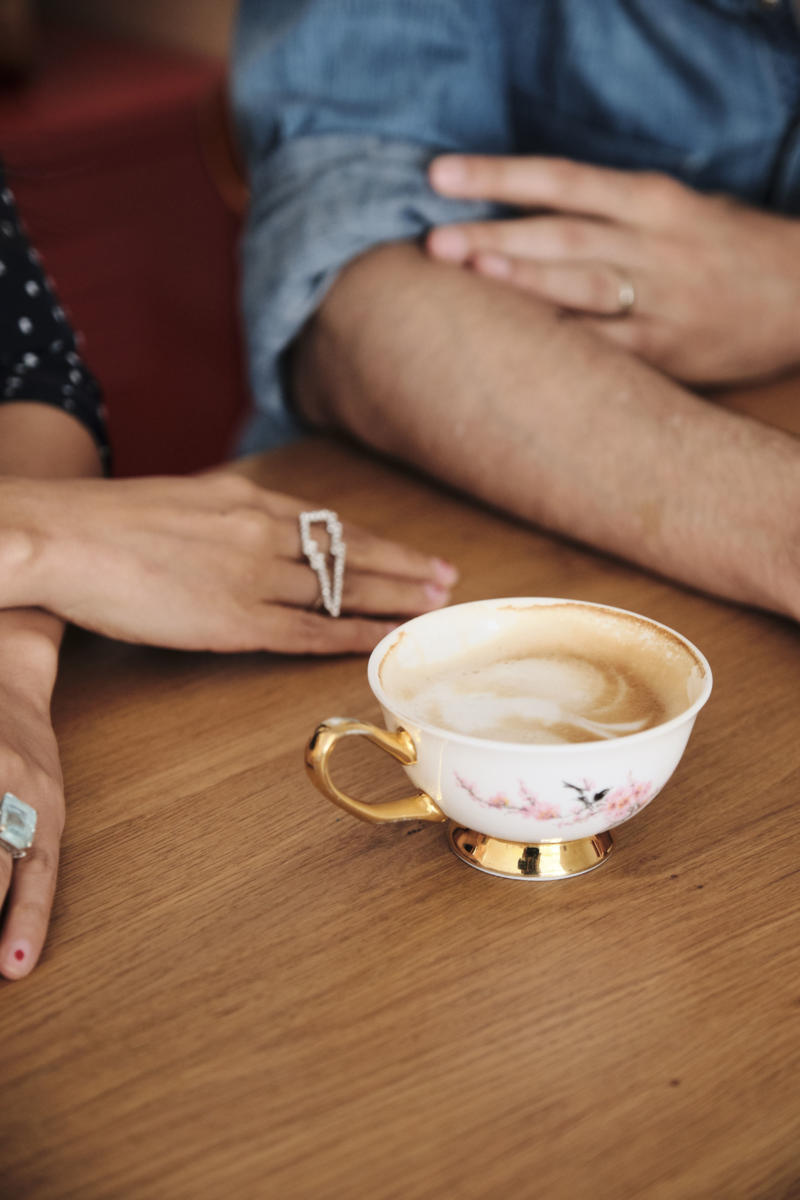 BONUS – A BEGINNER'S GUIDE FOR ECO-LIVING BY GRACE LAM
Grace: I love Coconut Matter so much. I use their Wild Beauty Coconut oil and it comes in a glass bottle. What's good about is, they care a lot about recycling. I use their deodorant as well – One is called Zen and the other one is called Spring. It's very cute and zero-waste packaging.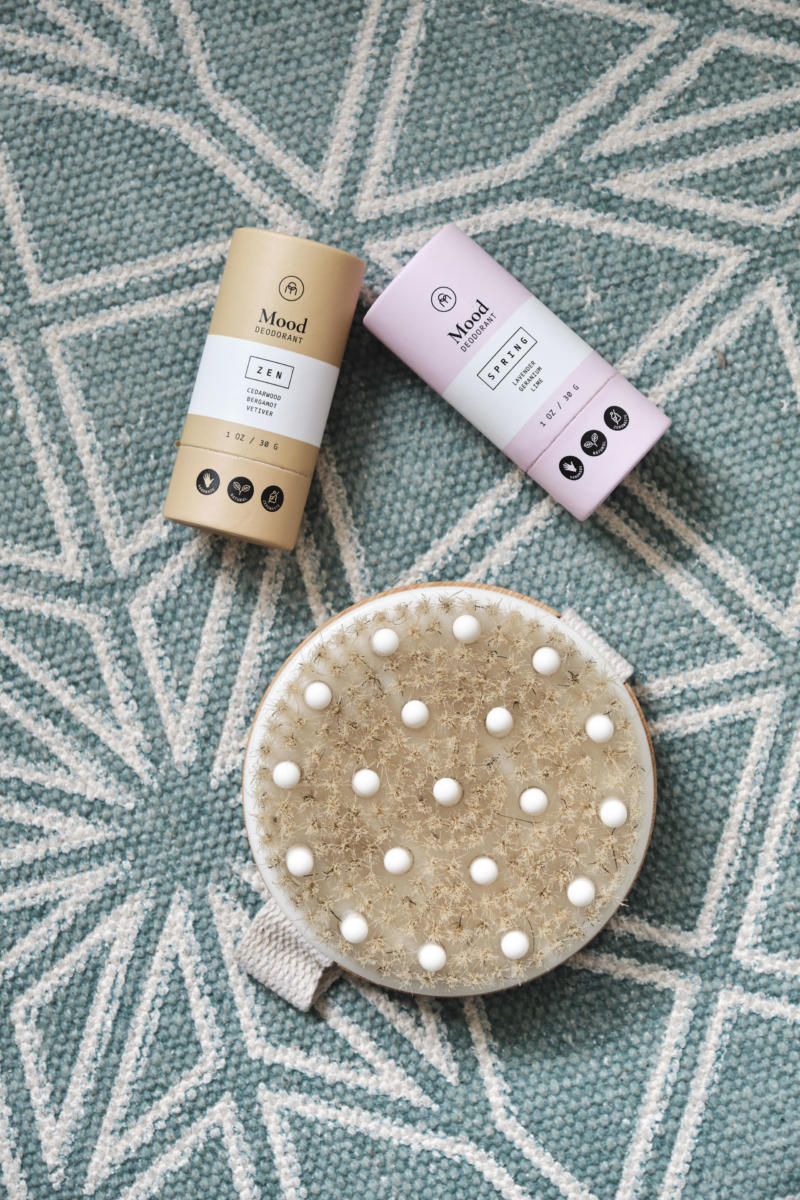 2.Reusable Makeup Remover Pads
Grace: Few years ago, I swapped cotton wool pads to recyclable cotton pads to remove my makeup. I wash these recycle cotton pads everyday and yes the stains remain on the pads but it's still clean. This is the easiest way to reduce waste in our beauty routine because using cotton wool pads is very wasteful and also harmful for the environment.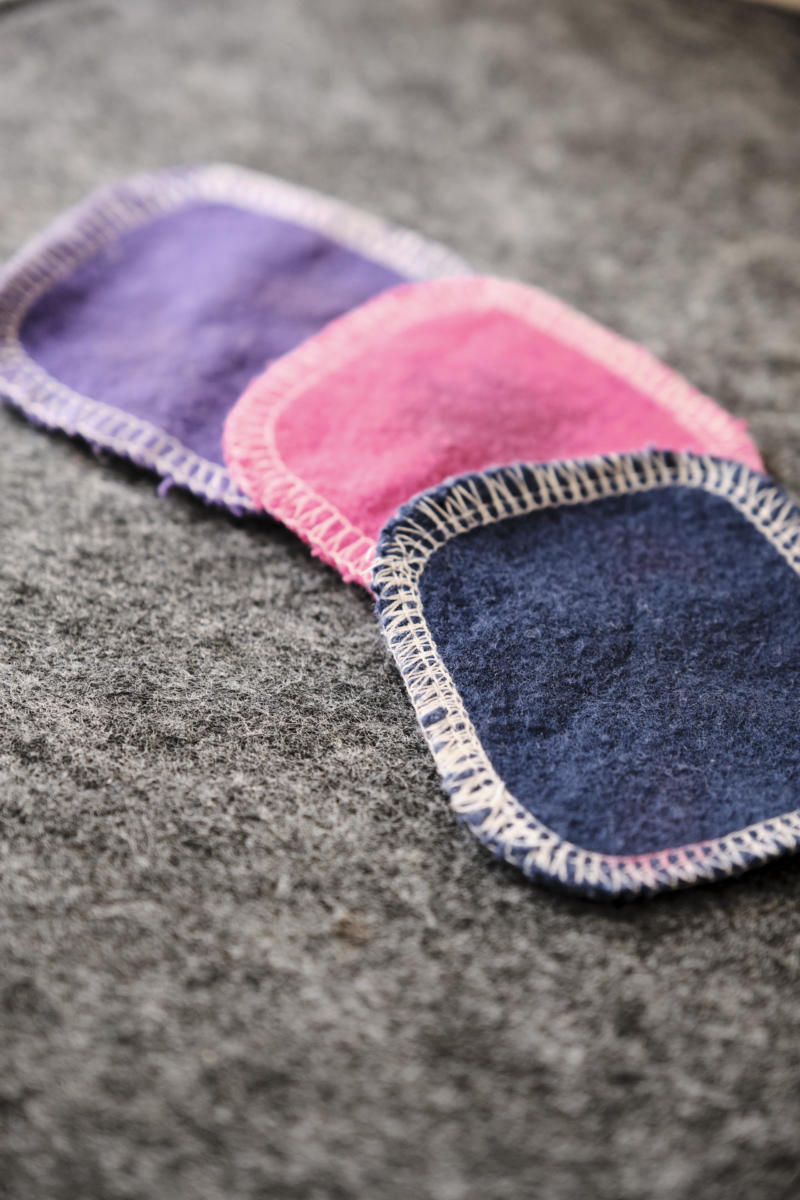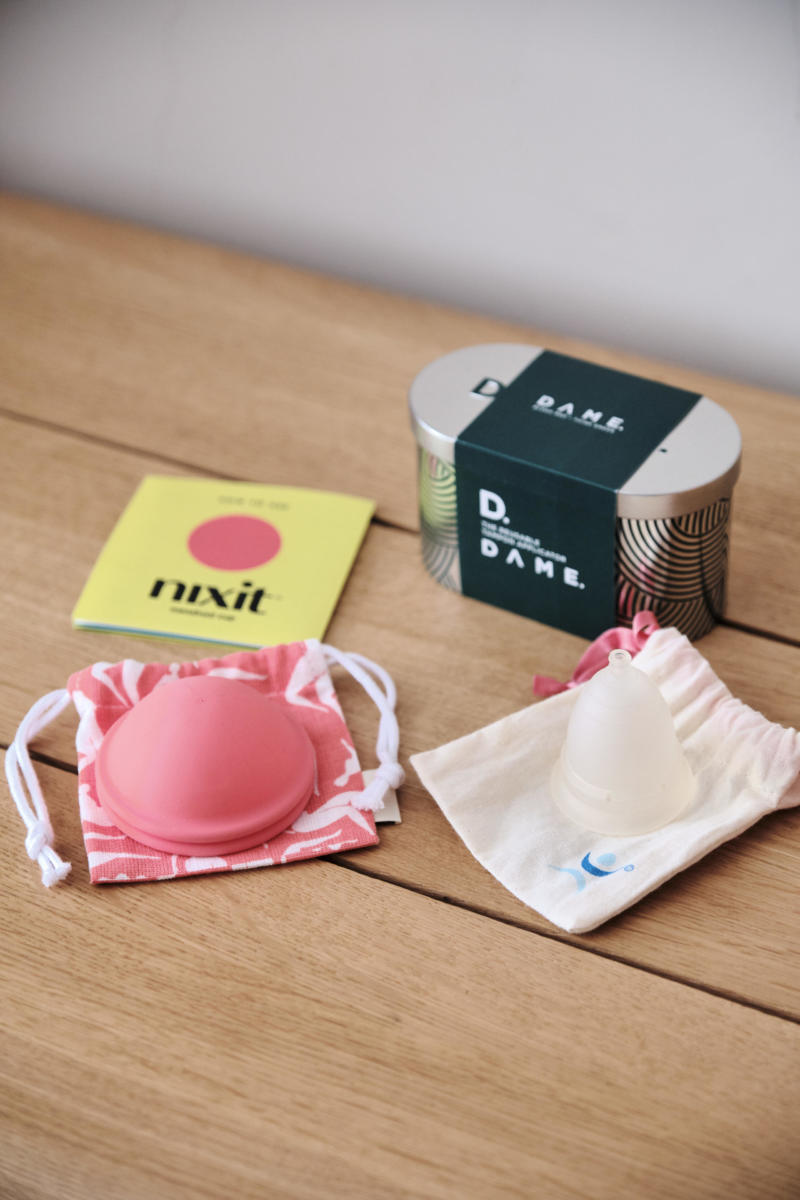 Grace: 2 years ago, I started using Mooncup first but I didn't get hang of it because it was leaking too much. Recently I started using Nixit cup and to my surprise it works so well with my new THINX period panty.  This combo is the best! It's very important to break the 'period stigma'.   It's perfectly okay to use alternatives of period pads, because I think people fear how they're going to do it logistically when they go out. For me, it's not so much trouble you just need to keep practicing how to insert and remove the menstrual cup. For example, if you know you're going out for at least six hours, you have to find a disabled toilet to wash it and insert the cup back. Emptying the blood then washing the cup.  It might sound gross but honestly, it's your own blood! If you are worried about leakage, wear a period-proof panty (Thinx is really good) or use panty liner until you get the hang of using a cup. Another thing is very important as well – sharing your experience and exchanging tips with your friends and families.  The best thing is, it's much cheaper than buying pads and tampons and it's also better for the planet.
4. DAME Reusable Tampon Applicator
Grace: Alternatively, you can also use Dame reusable tampon applicator if you want to experience a plastic-free period.
Follow their journey at Instagram: @GraceLamStyle & @JasonCapobiancoPhotography