Beck at Brown's, Albemarle St, Mayfair, London W1S 4BP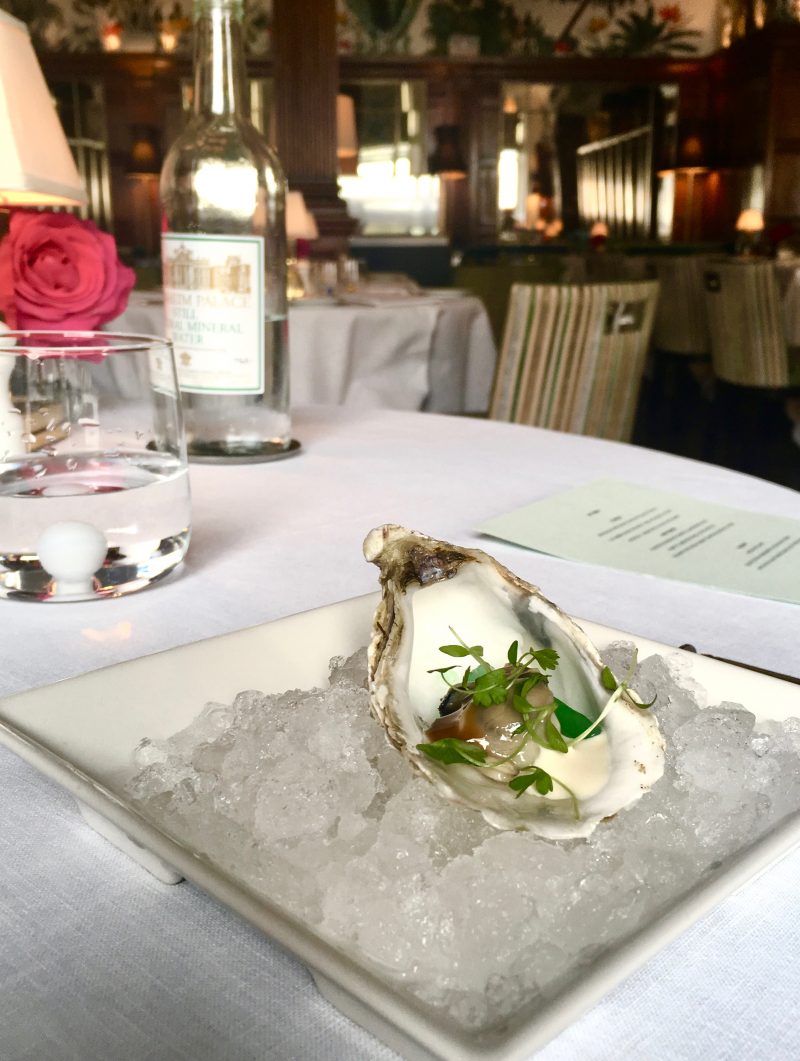 When talking about Italian food and fine dining, does the word 'healthy' ever came across your mind? Today we will focus on healthy restaurants in London that offers not only Italian food but healthy Italian fine dining. Something that you might want to try…
So what is healthy eating? Is it cutting out demonised food groups like fats or sugars from one's diet? Is it stuffing yourself with so-called superfoods such as blueberries and kale? In fact, healthy eating is nothing about fad diets but all about balance. In order to maintain a good health, a diet must provide the body with the right amount of nutrients and sufficient calories. This means a diet comprising mostly of fruit and vegetables which are represented by the bottom level of a food pyramid. Things higher up the food pyramid such as meats, fats and sugary foods should be consumed in moderation but not eliminated.
It is bearing in mind these ideas of maintaining a balanced diet that I headed for lunch at Beck at Brown's. This restaurant was opened by chef Heinz Beck whose Italian fine dining restaurant in Rome, La Pergola, has garnered three Michelin stars. It's September and the start of the oyster season so naturally, I order one of these bivalves accompanied by green apple jelly and celery. Oysters are low in calories and rich in minerals from zinc to calcium; it was a healthy as well as delicious morsel to start the meal.
I then had the summer salad which was made up of a variety of seasonal vegetables brought together by a pistachio pesto. The pistachio along with mixed seeds are a good source of minerals and vitamin E. There were also generous chunks of avocado which is full of healthy monounsaturated fats. It was all very tasty but the only thing was the dish wasn't presented with quite the finesse I saw during my last visit. This was followed by three pieces of very plump and sweet scallops on a bed of asparagus and tomato concassé. With asparagus being out of season in the UK and Italy now, it seemed an odd choice but the dish was pretty good nevertheless. The only fat in the dish came from a light milky sauce made from white balsamic vinegar and the juice from the scallops.
"His light Mediterranean cooking which eschews the use of too much butter or cream allows the natural flavours of the ingredients to shine."
Finishing off, I had the pan-fried dover sole with baby carrots. This came with a lemon and caper sauce to cut through the oil. The minimalistic manner in which the fish was served allowed the freshness of the fish to shine and avoided any superfluous calories. As I mentioned at the beginning, a healthy diet should be balanced which means sugar is allowed in small doses. However, I was already feeling very full so there was no room for dessert even though the tiramisù affogato looked very tempting.
Many people associate fine dining with the unhealthy excess of French haute cuisine but gourmet food can be healthy if one chooses from the menu judiciously. Ensuring a balanced meal is particularly easy at this restaurant because Heinz Beck's updated Italian food is informed by his healthy eating philosophy. His light Mediterranean cooking which eschews the use of too much butter or cream allows the natural flavours of the ingredients to shine.