Launched in 2015, The Temple House soon became the most high-demanding boutique hotel in Chengdu, beautifully designed in traditional Chinese architecture features, and blended with modern aesthetic. In addition, it forms part of the House Collective in Swire Hotel Group along with The Upper House in Hong Kong, The Opposite House in Beijing as well as the Middle House in Shanghai. A year after the launch of the hotel, a goal-driven and inspirational master head, Kurt Macher joined the team and helped  the hotel to win one award after one award with the able assistance rendered by Grace Chuang, who is very passionate about exemplifying the vision of the brand to the world. We believe this is why Chengdu is not only known as Panda Capital of China or Sichuan Hotpot, but also The Temple House.
We are lucky enough to sit with Kurt and Grace who share delightful insights about how they shape and strengthen The Temple House's identity amidst the really strong competitors in Chengdu; and their motivational tips to stay productive when they're having a bad day.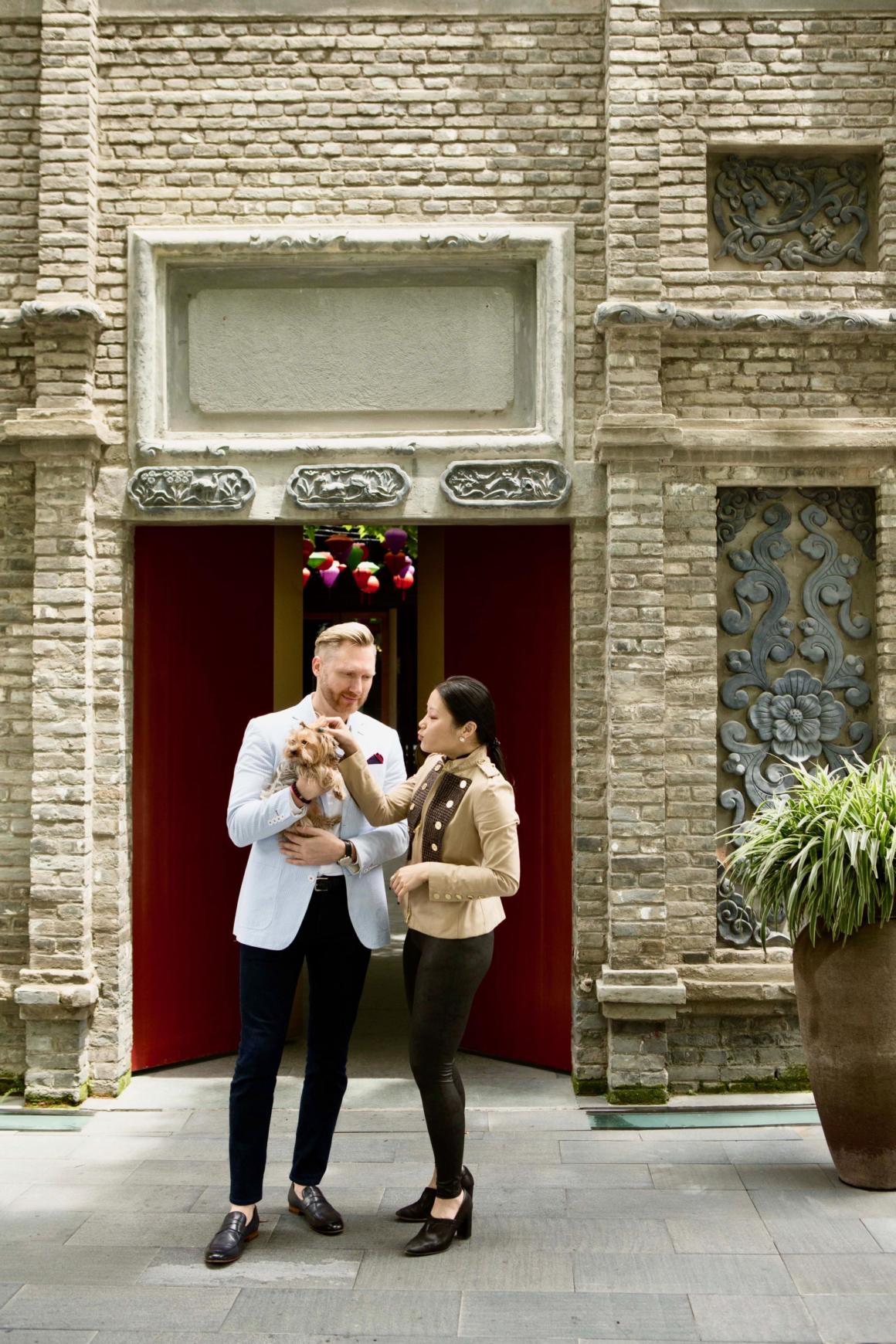 What's your work schedule like?
Kurt: It is very busy and majorly entails lots of communication. As a General Manager in The Temple House, I don't have sufficient time to look into every detail on the work accomplished by my team, even though I'm very detail oriented. So, I will give them the overall concept; then they need to come up with lots of good ideas in terms of how to execute all the details. I'm not going to give them every little thing to do, because I want everyone on the team to be part of the preparation process. In general, I'm quite open to new ideas. But in China, many staff members don't like to challenge the boss. I wish I would get challenged enough. I mean, I don't have a big ego, nor am I insecure about my vision. Plus, their voices do matter to me. At the end of the day, my team is helping me deliver my vision.
Grace: Yes, he's very open-minded. But I think every single member begins to start feeling the confidence that they can also contribute into the project with their own ideas and thoughts. The difference here is that we have a lot of freedom to express ourselves, to contribute. He really welcomes all kinds of idea, not to mention the fact that he's a very creative person himself.
So, in terms of our work schedule, we have a team meeting every morning to ensure everybody's brain is in sync.
What's your secret behind building an effective brand strategy for Temple House? How to strengthen its identity?
Grace: Swire hotel as a whole, we pride ourselves in providing a personalized service. Each hotel is situated in a different nation and with a different design. And yes, it could be confusing to some media, given that they were not aware that the Middle House in Shanghai was connected to the Opposite House in Beijing.
Kurt: Nobody knows about the House Collective.
Grace: So, we are launching our art program for the House Collective this year – Katja Loher, a video sculpture artist, will collaborate with local artists for different cities. We have already launched the program in the Opposite House in March. This is something what a smart hotel really cares about in order to create a synergy, to help people remember, or to understand that we are truly a 'family'.
Besides a clear and distinctive different name, different design, I'd say the secret is all about getting a really good designer, right? Our outfit is very casual and we don't even wear name tags, so we really have to get to know each other. Remember your guests, remember colleagues' name.
Kurt: Like a family style.
"Keeping the balance, and then, highlight our heritage."
Grace: I always think our GM's personality really gets to express through the hotel. It's really interesting to see how we are situated in this traditional setting. Yet, our DNA right now is very vibrant, because Kurt is a vibrant person himself and brought a lot of really positive western influence to the Temple House. But actually, I'd say in a core, he's more Chinese than I am. He can embrace all the local food. (Laughs)
So, I think the secret is to have that coveted synergy – connecting the east and west. Keeping the balance, and then, highlight our heritage. I'd say if you go to the Middle House, Opposite House or Upper House, they're all different to me. I believe that with Temple House, we give an impression of warmth and friendliness to people.
Kurt: We open our door, we open our space and we welcome people to come explore us.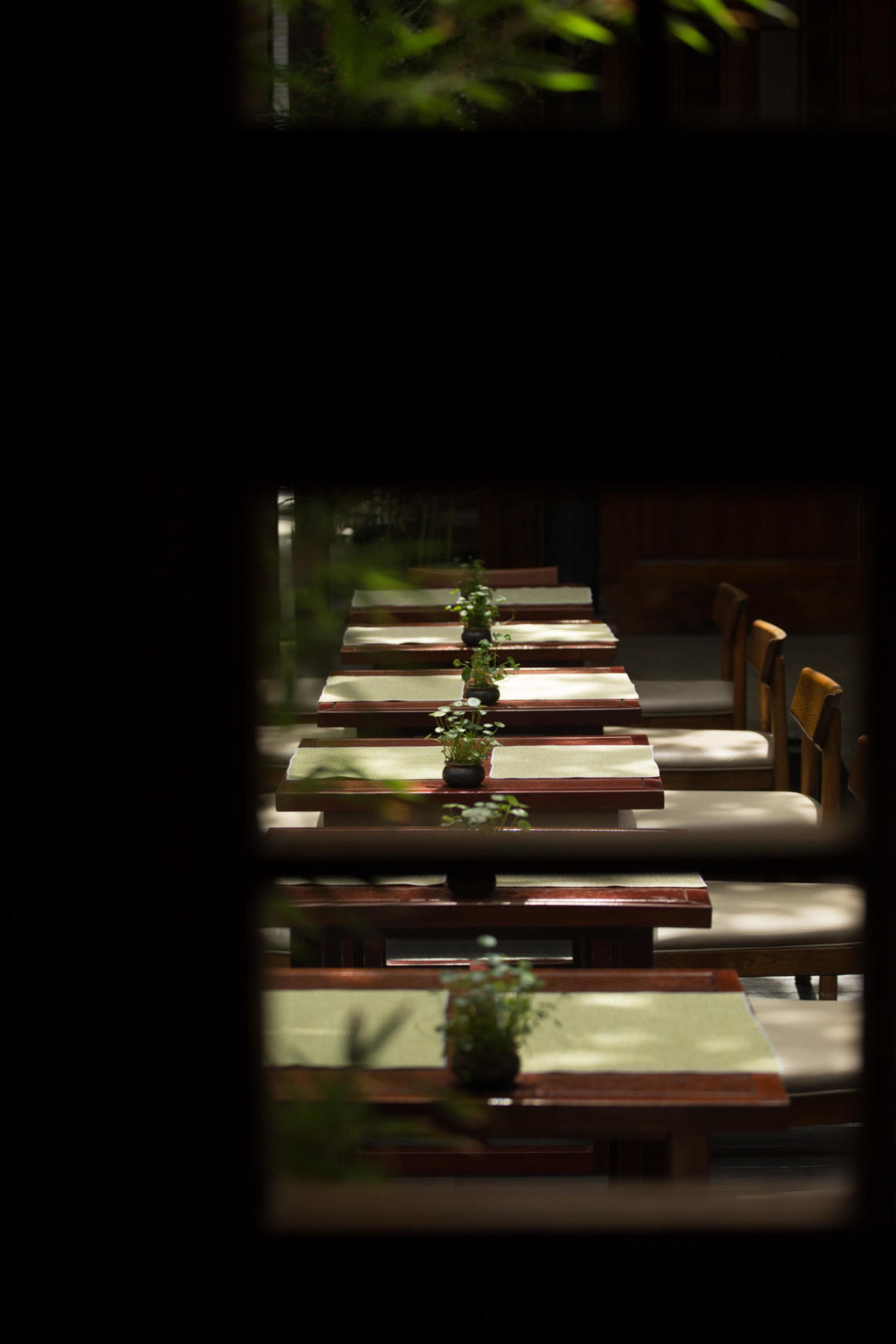 How are you managed to lead a winning team and communicate better?
Kurt: Well, it obviously involves a lot of communication.  Quite often, I send encouraging messages to the group chat. For examples, this is what I sent to them the other day: 'We already have 84.2% on the books, and our above room serving. All of you should be very proud of working so hard and grabbing business this month. One team, one dream – Kurt.'
Grace: That was four days prior to April, so by the end of that month, it was more than 86%, which is crazily good. And, we still managed to keep the best room rate in the city. I think that's quite an accomplishment.
Kurt: But in China, in order to manage a winning team, you always have to be on the ball. You always have to follow up, remind and coach, push, and push. Otherwise, nothing is going to happen. Even if I'm out of town, I make it a point to send messages to my team all the time.
Grace: Kurt is never on a real holiday. Can't you just enjoy a holiday? Why are you texting me day and night?
(All laugh)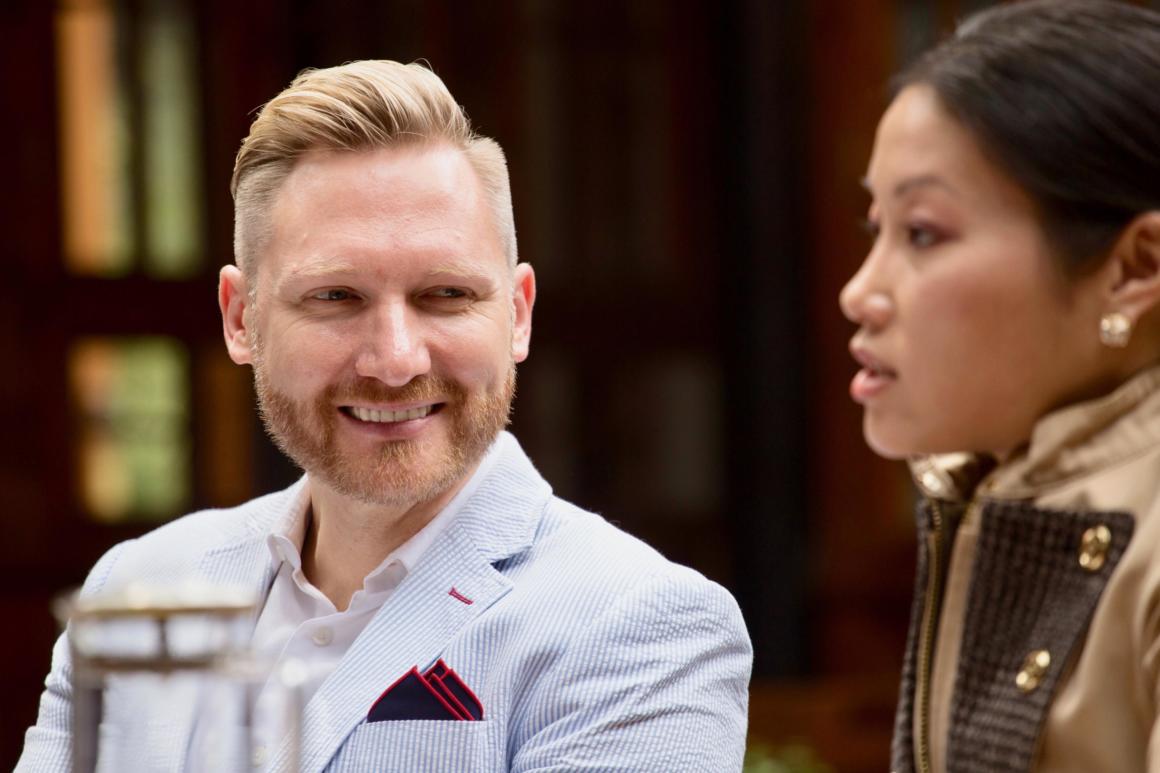 "You always have to follow up, remind and coach, push, and push. Otherwise, nothing is going to happen."
Kurt: We always communicate things that they need to know; even our housekeepers must know what our business is here at the Temple House.
So, they're all involved in the process, not just me.
Grace: I think his open-mindedness works really well. On day one, we were here at a morning meeting; he asked everyone to speak up, 'It's okay, I don't bite. I need your opinion to make this work even more efficiently.' I think everybody has got the idea and the vision over the span of three years. He's the same person before and behind your back. He doesn't really say this and do another thing. So, I think that speaks volumes about his integrity.
Kurt: And sometimes, I've made a decision that was not so great. But I'd admit it and let's continue.
Grace: He always picks me up. He always says, 'Honey kills more bees than vinegar.' If you're cynical and bitter, nobody likes to be around you. I think this is very true indeed. I mean, it doesn't kill you to type something nice to your colleague, your employee. It always nice that everyone know they're being appreciated.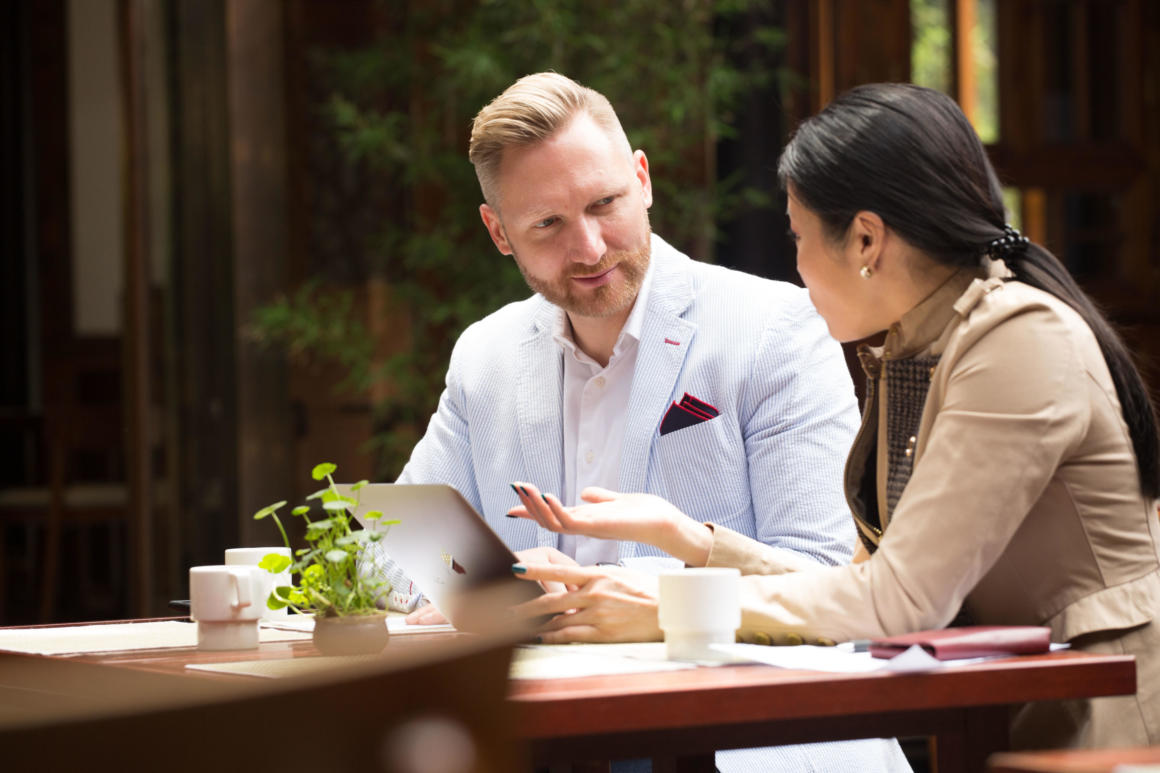 Have you ever had an emotional breakdown before?
Kurt: Not really. There was a time when I felt like my values were not appreciated every day, when I came to work at my previous job. I also felt like whatever I do, it was never good enough, or it was always wrong. I noticed that, I was sick a lot during that time– constant flu, and a three-month cough that wouldn't go away.
I think it's more like an emotional stress. So, I decided to look for new opportunity and move on.
Having said that, it was a very good learning experience because I came to know that I'm going to be a GM, but I will not act like my former boss.
Grace: I think I need to thank your former boss as well. We are much happier now because of her. I mean, we want to be a better boss, right?
How important do you think taking a break is?
Kurt: I think everyone needs to take a break from time to time, but for me, sleep is incredibly important. I normally sleep for six to eight hours. Eight hours is my happy state, and ten hours is my heaven. I have my wind down routine – a good shower, followed by my neck warming to calm down my neck, especially because we are always on the phone, so a warm neck pillow really does relax the entire area. After that, I need something to give my brain a break. That's why I love crazy TV. I love watching dramatic series like Desperate Housewives or celebrity dating from the UK. They are so silly, but they help me relax my brain since I am not required to think.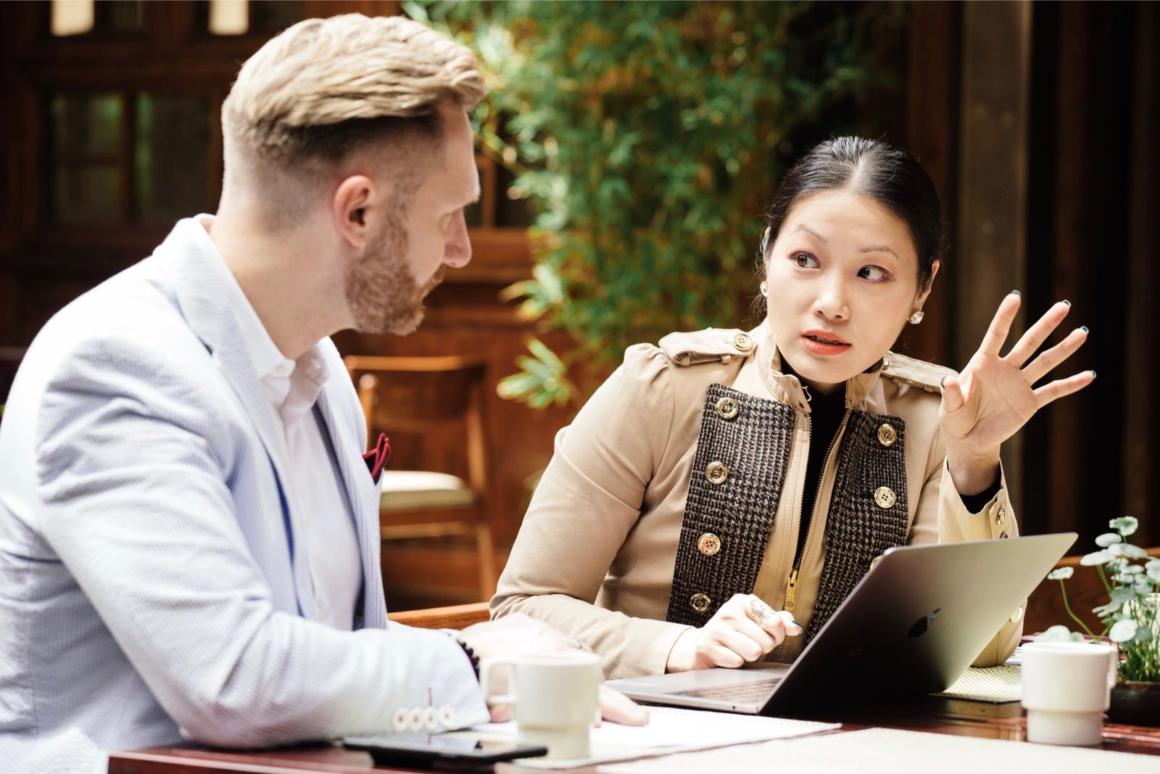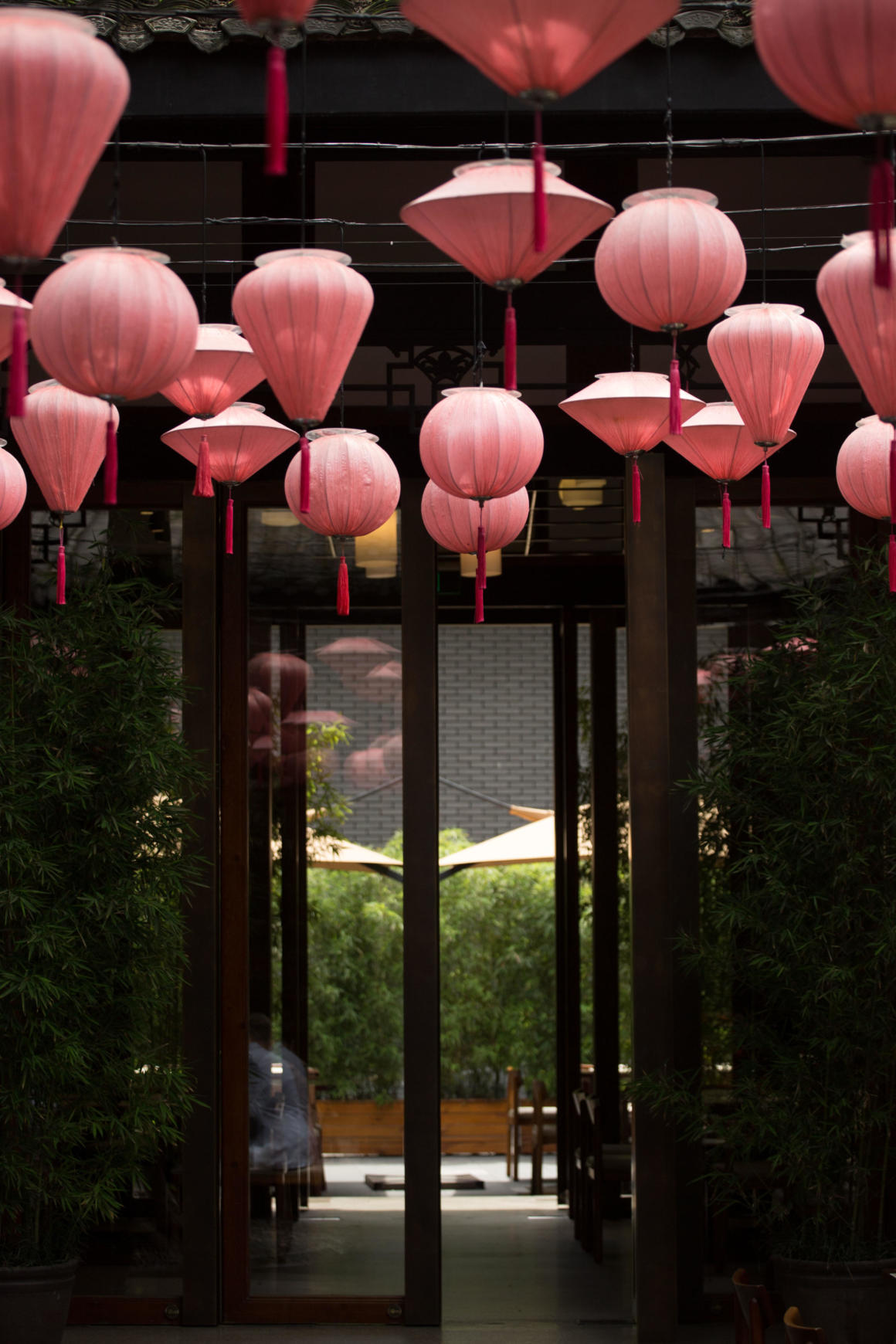 How do you motivate yourself to work when you're not in the mood?
Kurt: I think you should choose your work carefully. When I was young, I worked in a hotel that I didn't enjoy so much. So, I I need to find something else in my personal life that makes me happy, such as planning a trip – Once the trip has been booked, I'm like okay. In one month's time, I'm going to go on this trip, so only four weeks of work. I'm telling myself I can do this.
I think I am able to strike a good balance right now. I mean, I'm doing what I love and I also focus more on things that make me happy in my private life. It doesn't mean we don't have difficult moments here and there. Sometimes, our schedule will get very, very busy, and we need to deal with challenging guests as well. But I think when you get older, you will become much more mature and figure out what works for you and learn how to overcome these challenges. What I've learnt is not to take things so personally anymore; that helps too.
Grace: I'm a result-oriented person. I can envision; this result is going to bring a lot of people happiness, then I will be very proud of this achievement, which will motivate me. I think from Kurt's perspective, he genuinely does care about people, so if our guests are satisfied about their stay, that will motivate him as well.
Kurt: This is correct. I also think awards are a great motivator as well. It validates the efforts of our team and suggests it is doing great things, right?  We're part of a small hotel group and don't have a massive marketing budget like Four Seasons or Intercontinental. When the Temple House won the award for the 'Best City Hotel in Asia' two years in a row, I said to everyone, 'There are 70 million people who read the announcement, and my hotel is best in Asia.' I mean, you can't pay for that kind of marketing. This is a good platform to promote Chengdu and the hotel internationally.   
What are your effective ways to boost energy at work?
Kurt: Iced Americano, or healthy food. I have a very sweet tooth but I try to be very strict with what I eat – less carbs and no sugar. I do have cheat days in between as well. When I eat more carbs, I feel I tend to get tired faster.
Grace: For me, it's about sleeping well, eating well and drinking well.
Essential things to keep you Zen at work
Kurt: What I've done to help me stay ZEN is just leave the meeting when I begun to get out of hand at the meeting. I do not engage in any level of nonsense, because sometimes, silence is golden.
Grace: He will also walk his dog, Rocky, during the break time. It's very nice to get some vitamin D since we have lots of green, open spaces.
Kurt: Most of the days, I prefer to sit outside and have my lunch.