The #acnepositivity movement on Instagram has more than 110k posts as of now and this number continues to grow as relentlessly as the shame, hostility, and stigma around the topic start to dwindle.
Acne is a tiring fight where you never know when it's going to end. What's worse, it's a fight with yourself, one that's destructive to self-esteem, confidence, and self-worth; one that plays a huge toll on mental health.
If any of what I've just said resonates with you, I hear you. I myself have been suffering from hormonal acne for two long, exhausting years. One of the many things I've learned from this journey is that:
There's no magic formula that heals you overnight.
Other than my family and friends, among the support systems that have helped me through my darkest days is the skin positivity community online, in which many influencers openly share about their acne healing journey, unfiltered and un-retouched.
Here with us today are Skin Positivity influencers Cotty – you may know her as @skinnoshame on Instagram – and Mon, widely known as @moniqueschreiber, both of whom I'm more than delighted and honoured to speak with, on topics ranging from dealing with negativity online to healing their skin as well as their mental health.
Toxicity, Representation, and Skin Journey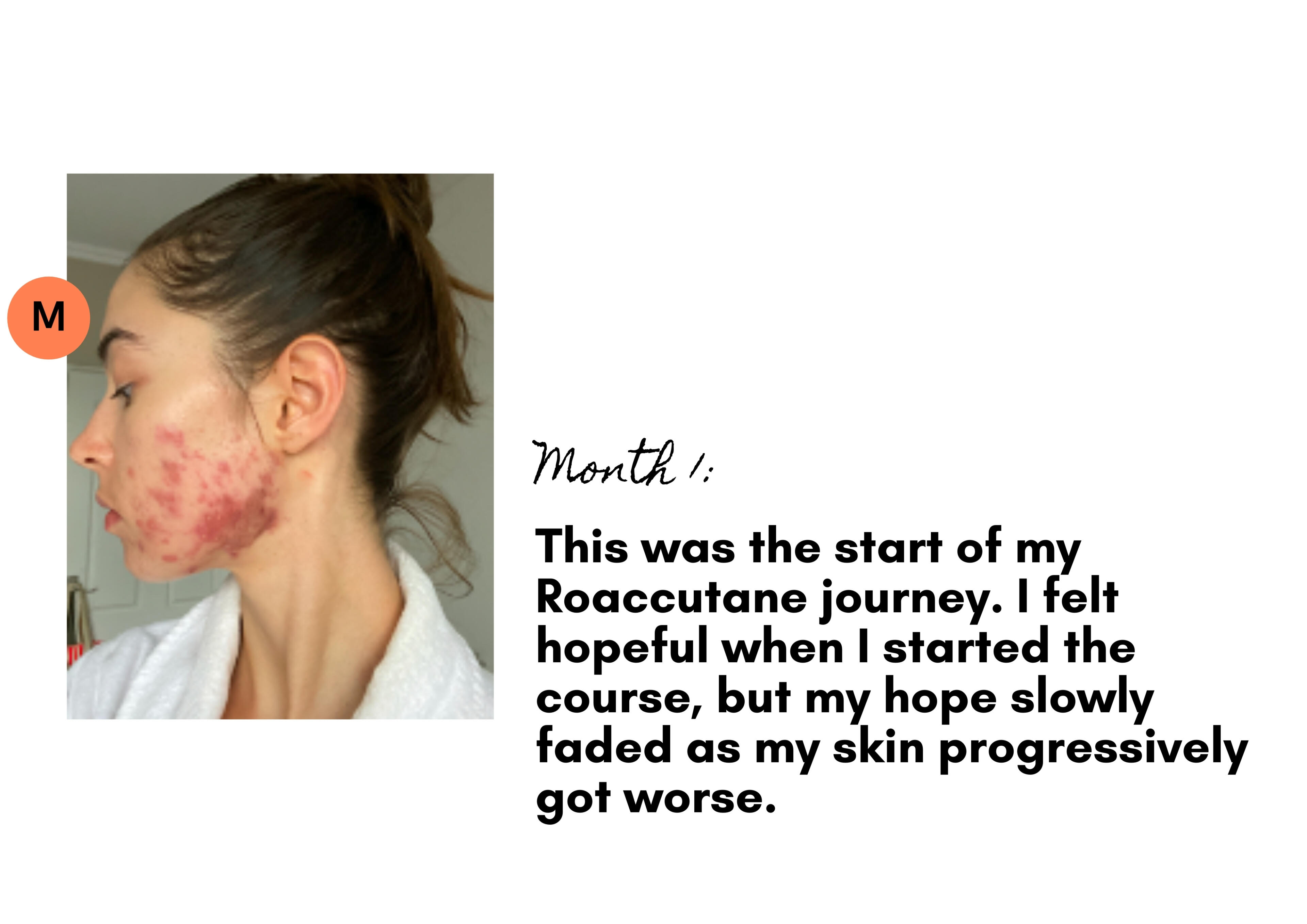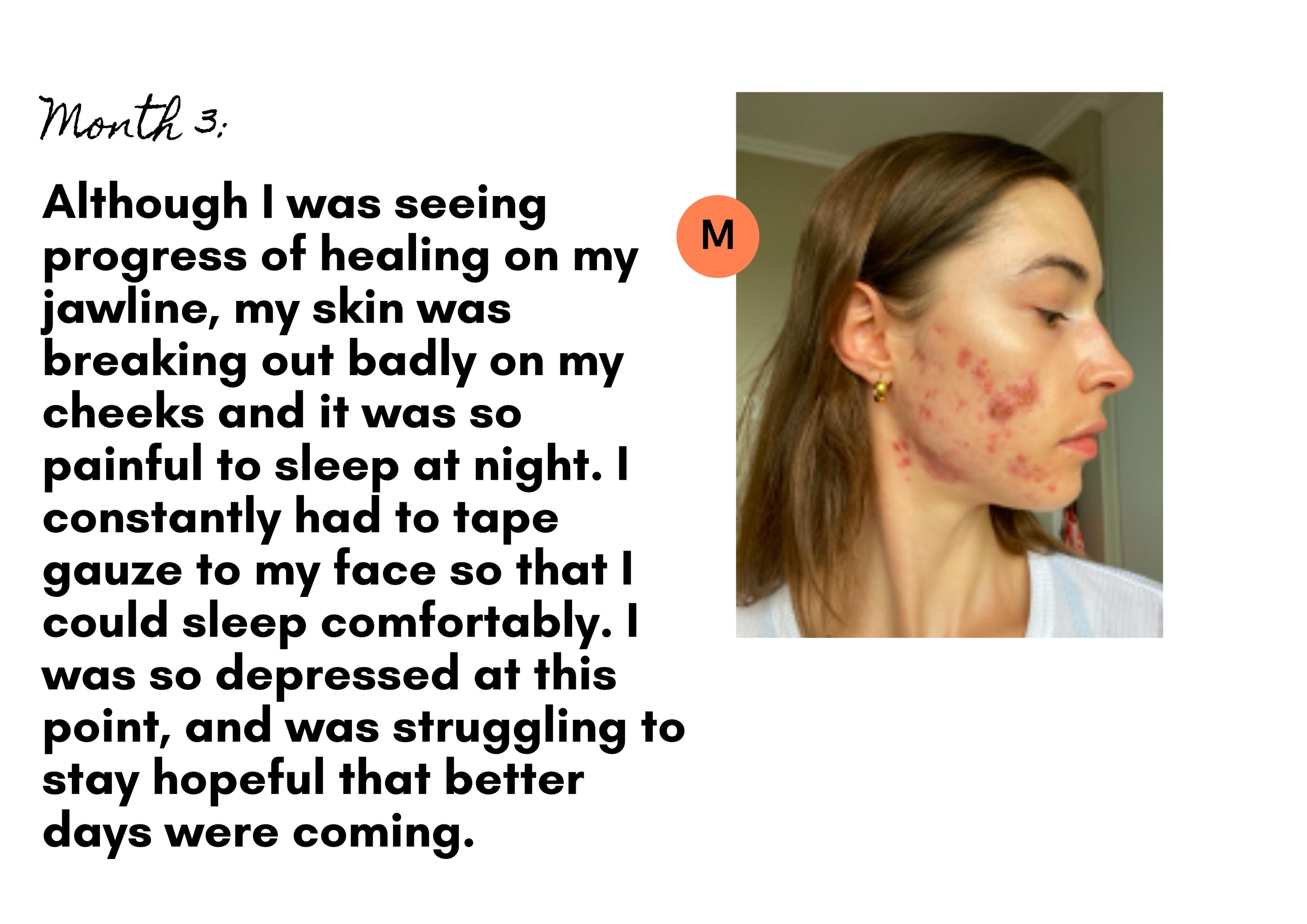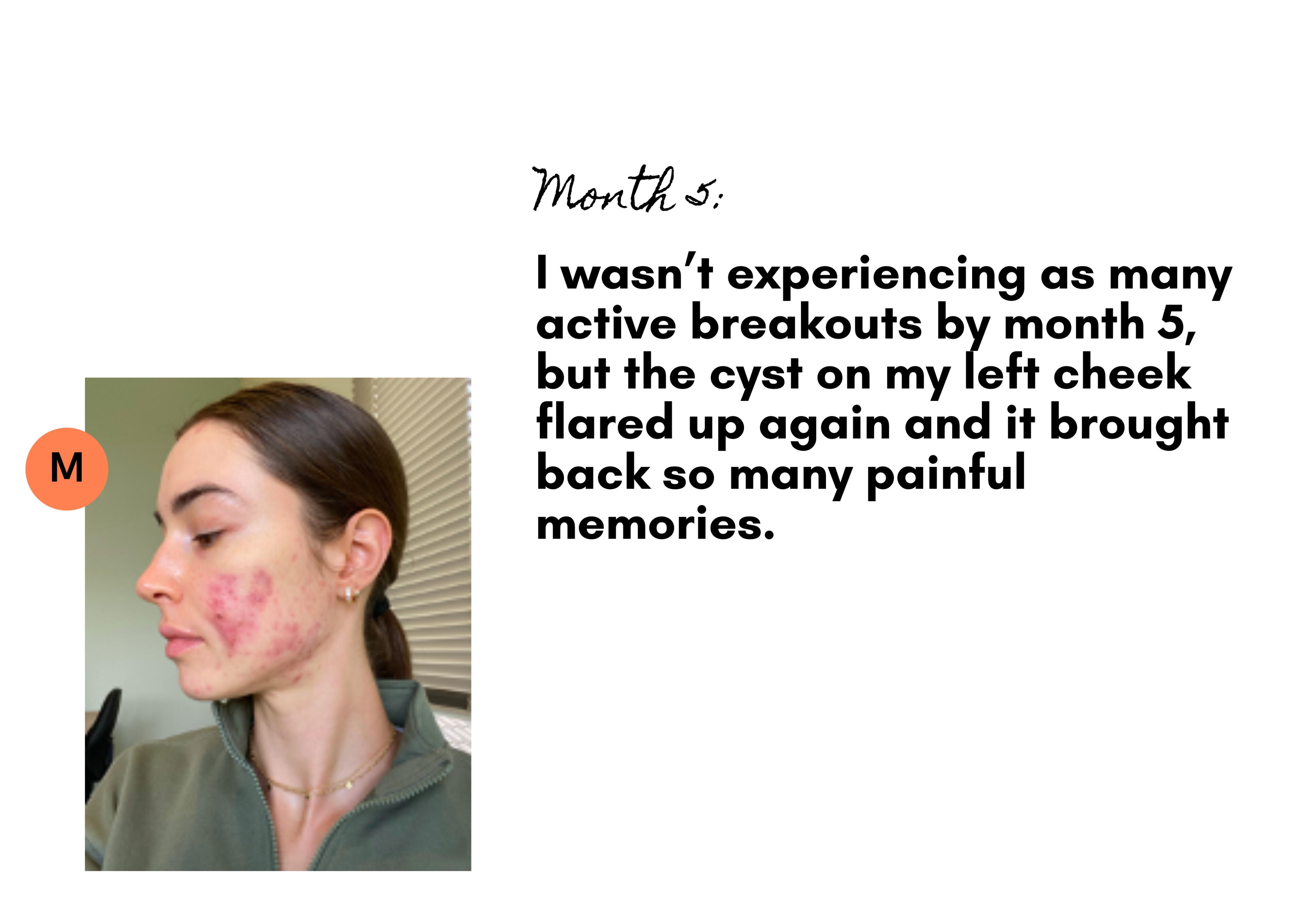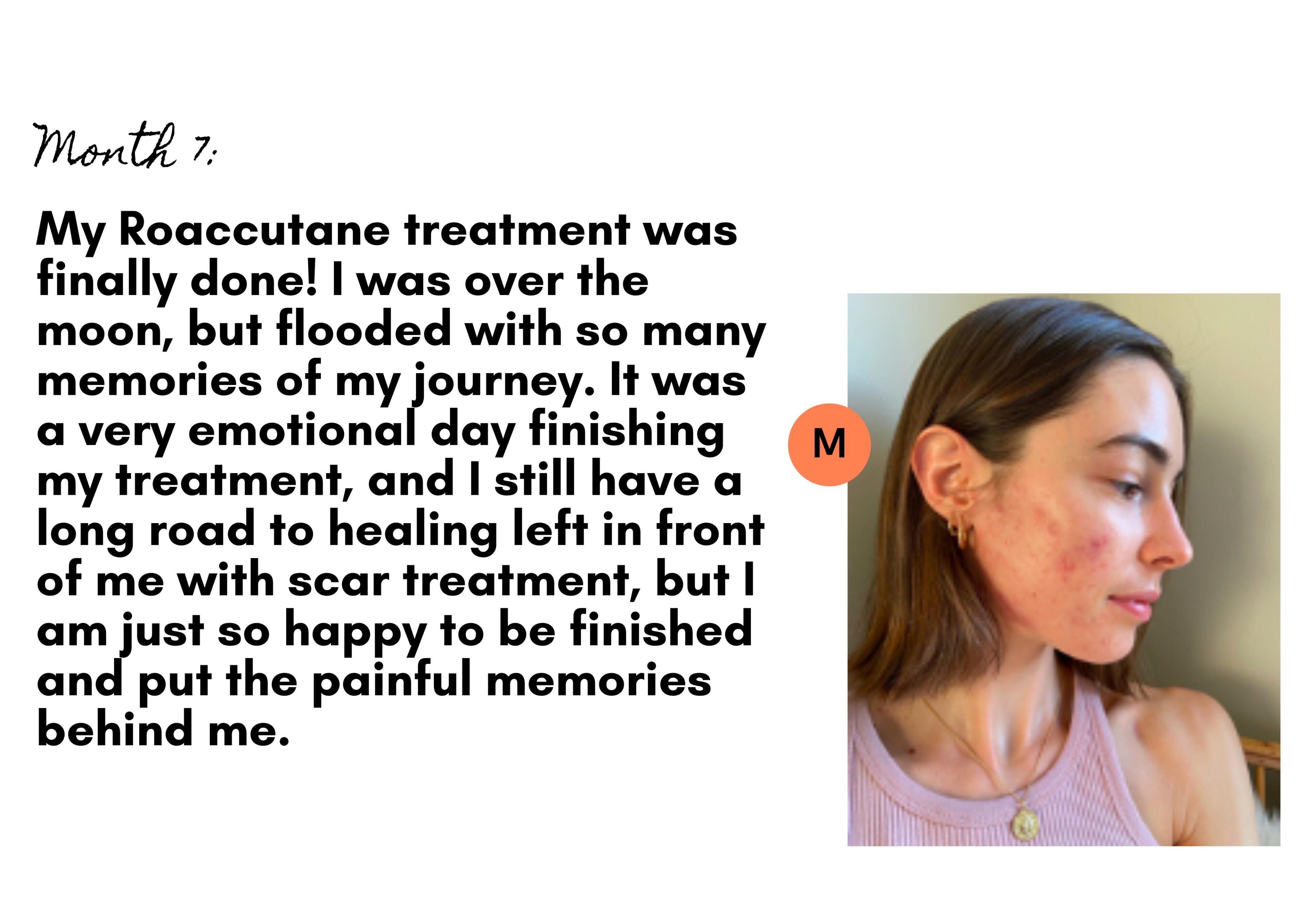 Mon: "I started sharing my skin journey because I struggled to find anyone even remotely relatable on Instagram which was very toxic for my mental health, as I constantly lived in fear and felt isolated and alone with my acne struggles.
Until one day, I came across the page #freethepimple – a skin positive movement created by UK-based acne positive influencer Lou Northcote.
Seeing people openly share about their skin struggles made me feel better about my skin and inspired me to do the same.
Once I did, I felt a huge sense of relief, and from vulnerability comes strength.
I had hundreds of people reaching out to me about their own journeys with acne, and it made me realise just how normal acne is! I no longer felt alone, and I finally felt represented in the social media space.
It also motivated me to keep sharing about my journey, because I never wanted anyone else to feel the way I did when they scrolled on Instagram.
I know how important it is to feel heard and acknowledged."
Cotty: "I felt represented as I saw people posting about their skin journeys on social media – more precisely, those who suffer from acne conglobata [a rare but severe form of acne]. That made me feel more comfortable and I started sharing about my skin journey alongside them.
The welcoming feeling that the acne-positivity community has given me was something I'd never felt before.
It has strengthened my security about my looks and personality, and overtime, it motivated me to join and be a part of it as well!"
Dealing with Negative Judgements
Cotty: "Thankfully, I don't receive a lot of negative comments. But when I do, they usually fall into one of the two different types that I usually encounter – the misinformed ones and the ones out of pure hostility.
The "misinformed" comments weren't made out for the sake of creating negativity, though they aren't necessarily the nicest either. But for this type of comments, I'd try to educate and explain to them about skin struggles. What's more, my amazing followers would also do the same too!
For the ones that were made simply out of hostility toward me, I tend to erase them. That's because I want my platform to be a safe space free from negativity so that my followers won't feel triggered by, say, reading the terrible things written under my posts.
And also, I'd never tolerate any sort of negativity that can affect my wellness and mental health."
Mon: "When I first encountered the negative comments, it was very difficult to deal with. It would leave me in tears, feeling judged, and wanting to just quit my page.
But my family and friends would always remind me of the thousand other positive comments I would receive, and how much more important those were than the negative ones.
I now have a comment filter on my Instagram so that I don't see the negative comments anymore. When I do receive the odd, nasty comment every now and then, it doesn't bother me at all.
I know who I am, and why I started sharing my journey. And quite frankly, that's all that matters!"
If you're struggling with acne, or any skin conditions, please read this.
Mon: I know those feelings all too well. I still feel them at times even after my skin has healed. But I found these self-care routines which helped me tremendously during these times:
Taking a walk in nature: It helps you clear your mind and appreciate the beauty around you.
Taking time out from social media: Setting screen time limits is an easy way to monitor and manage the time you spend on your phone.
Spending time with friends and family: Spending time with those you love helps you forget the state of your skin, and just enjoy the moment.
Reading: Reading has helped me so much, especially during lockdown, to escape my reality and just enjoy some time off from real life.
Spending less time in front of the mirror: This was a tough one, but I had to become strict with how closely I would look at my skin in the mirror, and how long I would stand in front of it.
Wearing your favourite outfit: When I felt cute in what I was wearing, my whole mood would change, and I'd feel more confident.
Cotty: I completely believe in the mentality of:
Maintaining a healthy environment where you can be yourself, and have control of the way you decide to see yourself.
Bad vibes come from judgmental people who don't care about our wellness, so if we are surrounded by negative opinions, we would start believing in them.
When it comes to those days where we may be feeling down, it is important to recognise that, and understand that it's alright to not feel happy 24/7; there shouldn't be pressure on the feeling of joy and happiness.
For me personally, I usually like to talk about my feelings with my loved ones (or even my cat!). I also like painting, watching movies, and reading. Doing things that you love is a great way of keeping your mind focused and making yourself feel a little better.
And for what I've experienced during my acne healing process, prioritising myself is one of the best things. I used to feel that other people's opinions were more important, and that it was normal to make myself feel bad as a way of punishment. But this was not okay.
Listen to yourself. Take care of yourself. See yourself as your priority. Eventually, you'll notice the way you used to see yourself will change for the better.
Acne healing is a long term process – comment below any struggles or tips you would like to share below.