Kitchen Table, two Michelin starred restaurant owner James Knappett and Sandia Chang sit with us to talk about their management skills at Kitchen Table and how they maintain their marriage life despite the busy work schedule…
4 Important Lessons They've Learned Since They Started Kitchen Table in 2012
Sandia Chang: We've learned a lot throughout these seven years. I mean, we were first-time business owners and we were very concerned about how much toilet paper was being used today, or how much ketchup our guests were putting on their hot dogs? Very, very minute things were keeping us awake all night.
For several years, we've learned to prioritise tasks that matter and not to micro-manage so much. We also set procedures in place so that we don't have to worry about toilet papers anymore. (Laughs) But for us, we're still learning today because we want to become better and better.
James Knappett: And also, we were the first ones to bring two concepts at the same time to the industry that hadn't been seen yet. So, there was obviously a little nervousness about it, but there's never any doubt that it's not going to work. We learnt that we just have to keep believing that everything's going to be okay, everything is going to work. If we have a doubt or we don't believe in what we're building, how would we make it possible?
Sandia: And it's very hard to work with your partner, especially when it comes to disagreements because we both voice our opinions very loudly.
But through time we've learned slowly that even if we do have disagreements, ultimately our goal is the same—we just want this restaurant to be better; we want each other to be better; and we don't want to fail. And so, I think at that point we realized that we want things to get a lot better.
James Knappett: For me, I think it's good to work together though because we are our own boss and we're writing our terms in our way. So then, it was important that we both understand how the other works in the beginning.
Sandia: But what was the most challenging task we have accomplished? Definitely managing the staff; both of us have a very different style of managing staff. James is a little bit stricter, like a headmaster. In contrast, I'm a bit more nurturing, like a kindergarten teacher. So, it was very hard for us to manage our staff in two different ways.
James Knappett: Well…I've been taught very disciplined, very strict and extremely high standards. It has gotten me to where I am, so I believe in this system. And yes, the training is very tough but if you can deal with it, then you'll become one of the strongest chefs.
I also think I reflect on how I was trained and want to pass on how the training needs to be like to our staff. So, the standards have to be that high in all sense, with respect to the ingredients, the workplace, cleaning and everything. For instance, if something's dirty or something's not right, then our staff will have to hear about it. The training itself is very tough but eventually, it turns you into a great chef with high standards.
Sandia: And now, we understand each other's strengths and weaknesses, so if there's anything that I need to do but it is not just my style, James will take over. Whereas, if there is anything that James feels, 'Well if I said this, they'd cobble me,' he will let me say it.
"…this is one of the ways I manage my staff; I always make sure I give them the best so that they can succeed. "
So, first from hiring, when we hire people, for me, it is less about the experience and more about your attitude and your personality. Everything starts from here, and then there is the live up training that gives people time to succeed. We were very fortunate to work with Thomas Keller, an American chef who holds seven Michelin stars in total. His philosophy is that he will never set you up to fail, but instead, he will always set you up to succeed. However, how you progress is up to you, but his job is always to make sure you never fail. So, this is one of the ways I manage my staff; I always make sure I give them the best so that they can succeed.
James Knappett: In addition, we use a quote which is just something to read every day in a motivational way to make everyone on the team become better and stronger. Every day features different quotes; it could be from Walt Disney, Clint Eastwood or Star Wars. We could have had a bad night, and then the quote the next night could reflect the situation of the previous night, like saying how you strive for this, you become that. Or, it could be something really fun.
The whole idea of the quote is that we need to work hard and we need to focus. It leads to our prayer, our vision of life and what we always are trying to be, you know?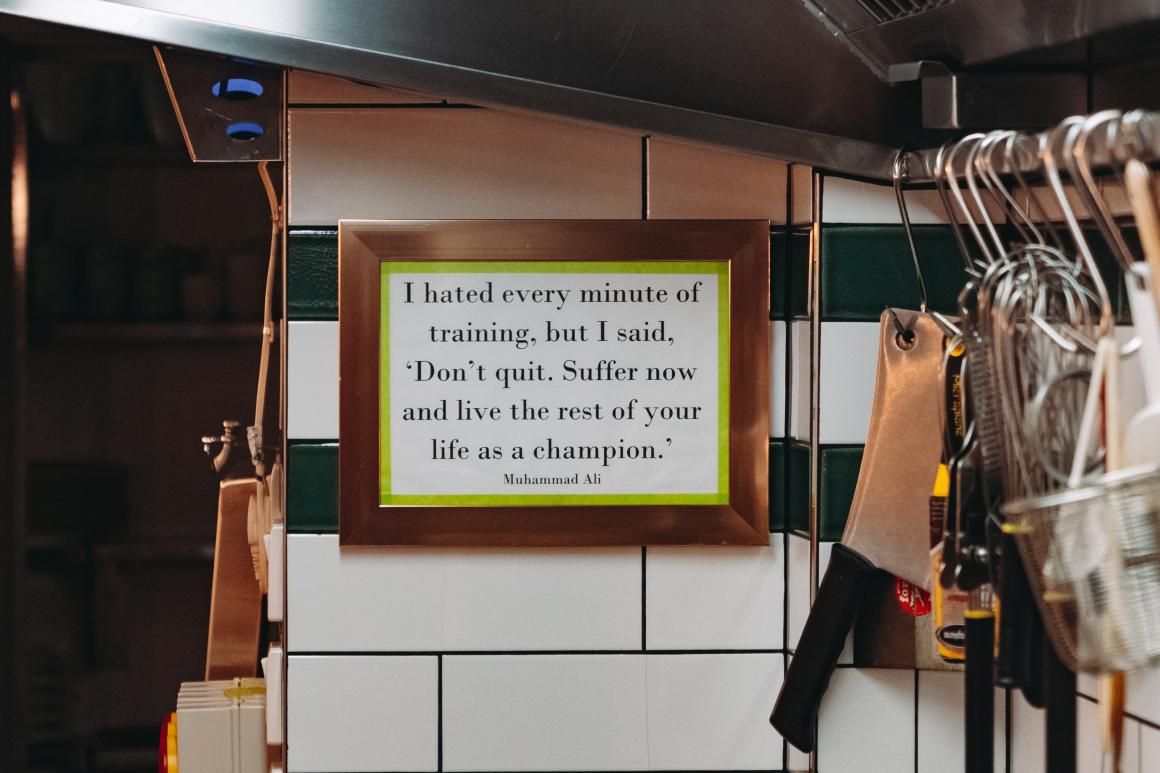 The First Reaction When It Was Awarded a Second Michelin Star…
James Knappett: It was a bit unbelievable really.
Sandia: We had absolutely no idea!
James: It was big breathing because we knew why we had always worked so hard and lived up to the highest standard, and everything was rewarded. It was like we kept our head down and waited, and it finally came to us.
Sandia: To me, I remember when they announced it, I had this flashback of all the ups and downs and I cried because it was so hard—we argued, 18 hours a day I put in…
James: I never cried though. (Laughs)
Sandia: It was a very emotional thing because I knew what we put in. And it was really great that somebody acknowledged and knew that what we did deserved two stars.
James: I think the best advice we can give if you want to achieve a certain amount of success is to keep your head down, work extremely hard, be very humble about everything and everything comes to those who wait.
Sandia: For me, it's more about setting personal goals for yourself rather than achieving a place, like we never set out to win two Micheline stars, but our attitude every day was the attitude that got us there. It wasn't just for Micheline, it was for ourselves. We tell ourselves every day what we want—Be better than yesterday.
James: And to win three stars.
Sandia: Or else, there's no point in waking up in the morning, if you're just going to come in and do the same thing.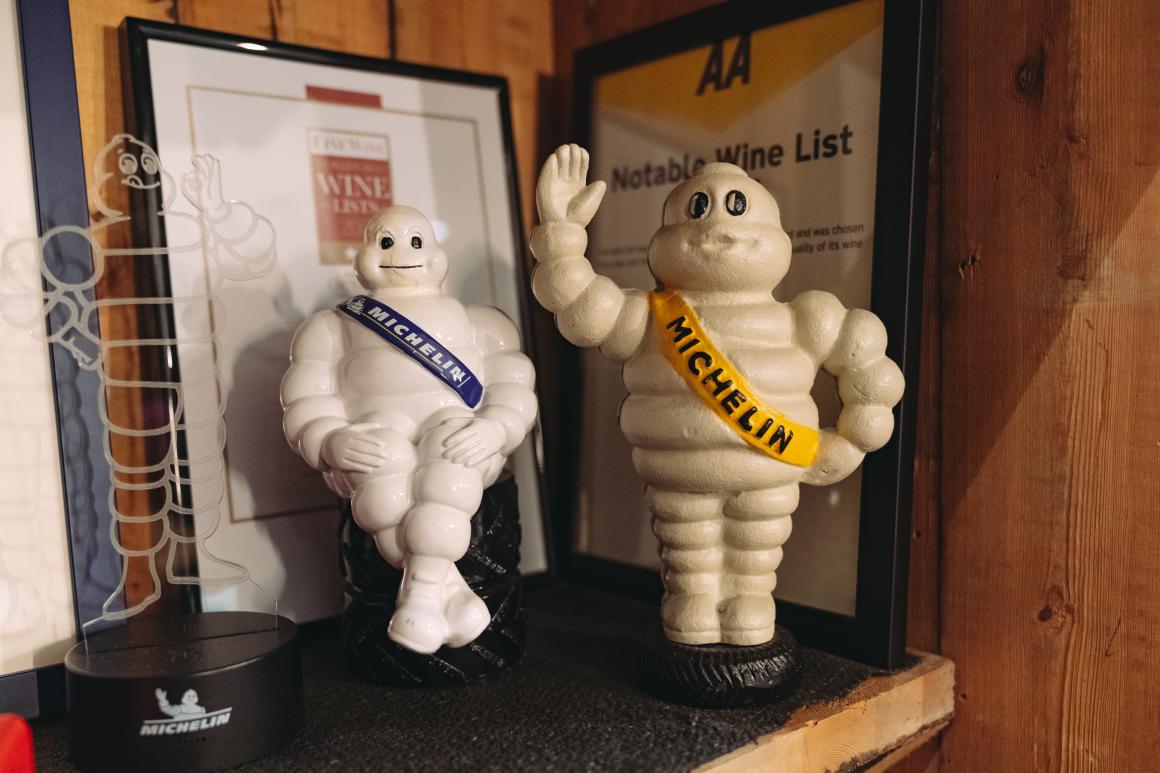 They Almost Sacrificed Their Marriage for Success… What Saved Their Marriage?
Sandia: We take our business very seriously. It's our passion and we both invest so much of our lives into Kitchen Table.
James Knappett: We put a lot of hours into it and we're basically here all week. When we first started the restaurant, we'd be here at 8 in the morning and we'd leave at 1 in the morning.
Sandia: Sometimes, I'd be here at 7 in the morning and leave at 3 in the morning.
James: We were also sacrificing our day offs because we were either answering emails or telephone calls or heading to research.
Sandia: So occasionally, I would be the first one here, but the last one out. I mean, either of us had to answer emails, and if we didn't answer them, then there would be even more emails the next day. (Laughs)
James: Our business is generally so busy, even though you do get free time, you have to plan on the next thing as well. Personal time and family time are all sacrificed.
Sandia: We have been married for 11 years but we rarely went on a date back then.
James: Yeah. She's a nightmare for it.
Sandia: And we almost got divorced, for sure.
James: We've just both been very career-oriented and very driven in our professions. On our day offs, we'd go to new restaurants or new bars that revolved around food and hospitality.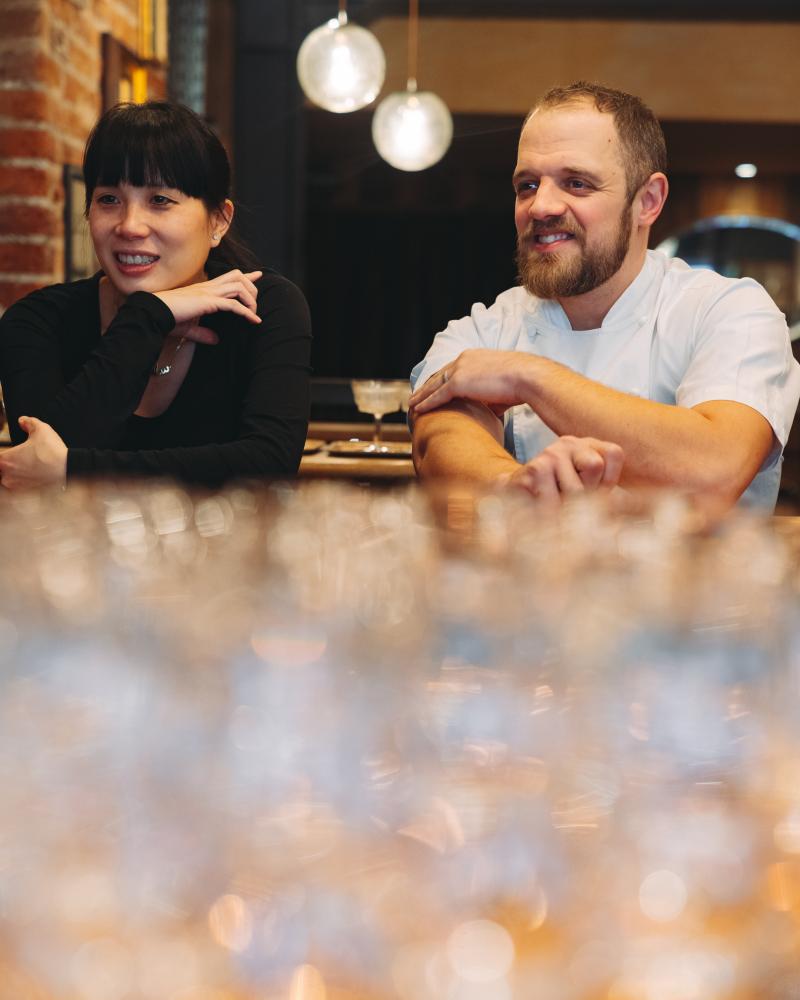 Sandia: But the thing is, our restaurant is our life. I guess that's our date? Because we enjoy it so much. We have no life outside of the restaurant business. We never come home and be like, 'Hi honey, how was your day?' Because I know exactly what your day was like. Or, he couldn't say, 'I can't believe this happened at work.' And I'd say, 'I know, I was there.'
So, for the first two years, we literally talked about nothing out of work at home. But now, we're better right?
James: Yeah.
Sandia: We got ourselves a dog, after a year and a half of opening the restaurant. It's probably our dog, Paxo, who saved our marriage because it was something that we could put our attention to that was not related to work. We would take our dog to the park on a Sunday, and not talk about work. We would just be outside and spend some quality time with each other. It was pretty life-saving.
James: And now, we probably dedicate to take time off and have a family vacation for two weeks in a year? Normally, we travel to America to see Sandia's family every January but we missed that this year because Sandia didn't want to fly.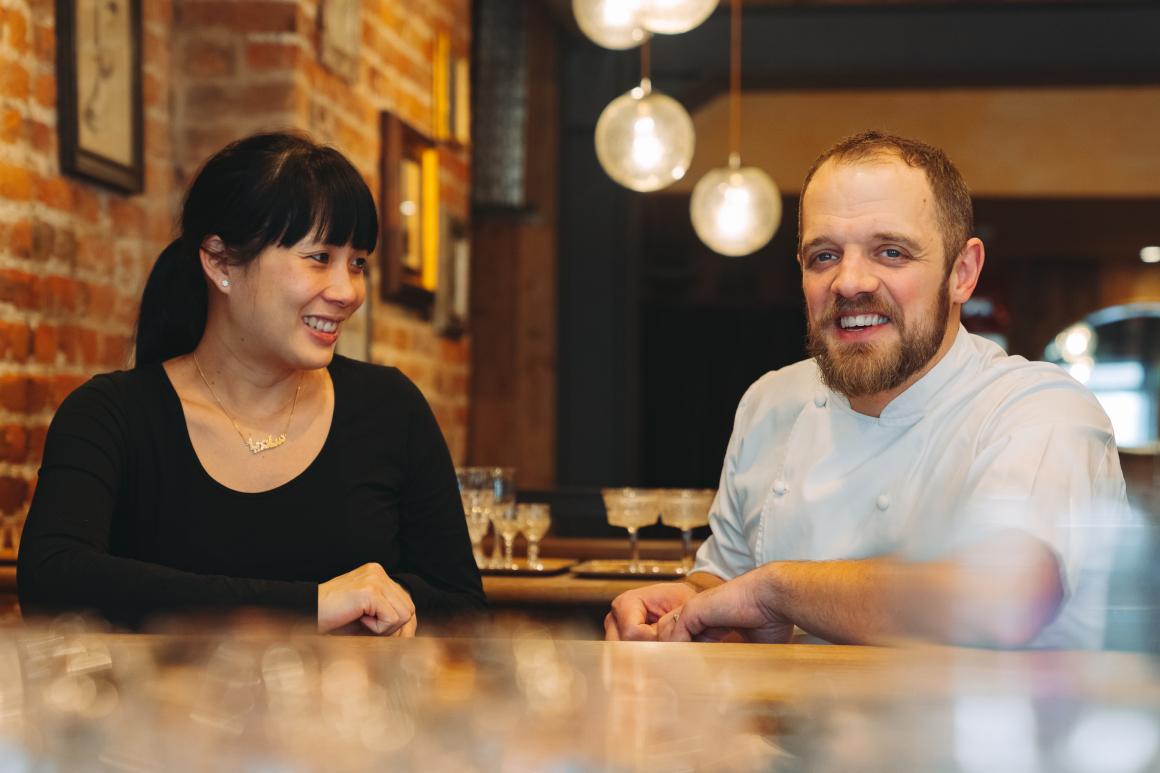 Do You Want to Be the Best of The Best? Or You Want That Sweet Spot?
Sandia: It's very important to have work-life balance, especially for the new generation.
James Knappett: This is been dictated to us, in the sense that the way the industry is changing and younger people want work-life balance. When I was training, we trained mostly six days a week, from 7 in the morning until 1 at night, and there was no choice. But now, the industry has many options from 3 days off to 4 days off to 8 hours a day to 16 hours a day, to three Micheline starred restaurants to non-starred restaurants. But when I was training, if you wanted to be the best, you would have to work with the best, that was it. That was the only choice!
"It depends on how fast you want to get to the top."
When you look at it now, there's a bit of sweet moment in your head that the industry is changing and people are getting a work-life balance. And, of course, it manipulates our business as well. But then, it is a sweet moment for other people. If I am working for somebody now, I will be paid for a full week and I will get three days off a week. That's lovely! In contrast, when you have to close your business an extra day, I'm like, 'Ah, that's annoying.' But the industry is changing and we have to accept that.
So, if you have week offs for three and a half days or even four days, you have to think whether you are learning a trade, learning to cook or working and learning when you're in the kitchen. It depends on how fast you want to get to the top.
For us, we have finally taken some days off now. So, Sundays is a big no, like no work day; we try not to touch mails, and don't come near the restaurant. But I think this is good for the industry, and it's good for you as well. There's a balance between work and life and, we're in full power when we come in.
Sandia: However, I do get stressed when people tell me not to work.
James: Yeah. Yeah.
Sandia: Everybody's trying to tell me to just stop working.
James: Only because of the fact that you're huge right now.
Sandia: So, I'm eight months pregnant at the moment.
James: She gets stressed when I send her home. Everything has been a good run until the baby. I do think we need things like that to have a change. Otherwise, it could just be another 10 years of this. It's probably not healthy and letting go is something that we haven't mastered in our career yet. But now, there's a situation where we can't be here and we have to leave things. So, you might see that the restaurant does run very well without you.
And then, that gives you the opportunity to look at another restaurant, have a family and find a new balance. And you know, when you come home now, Netflix and work is a no go because you're dealing with a child now.
Simple Healthy Habits That Help You to Reach Your Full Potential
James Knappett: Well… we eat well. We probably have a bite to eat around 10 in the morning, and then, we have a staff dinner at 4 in the afternoon.
Sandia: Our staff carries very strict on being very good.
James: Good and healthy. We have a lot of options; if we're having fried chicken and chips tonight, then tomorrow night it could be either vegetable-based or salad-based. I guess it's always a healthy meal for me—a good protein with lots of different vegetables. We eat a lot of Asian inspired food; we usually cook Vietnamese and Thai at home. Obviously, that's all very clean, no carbs.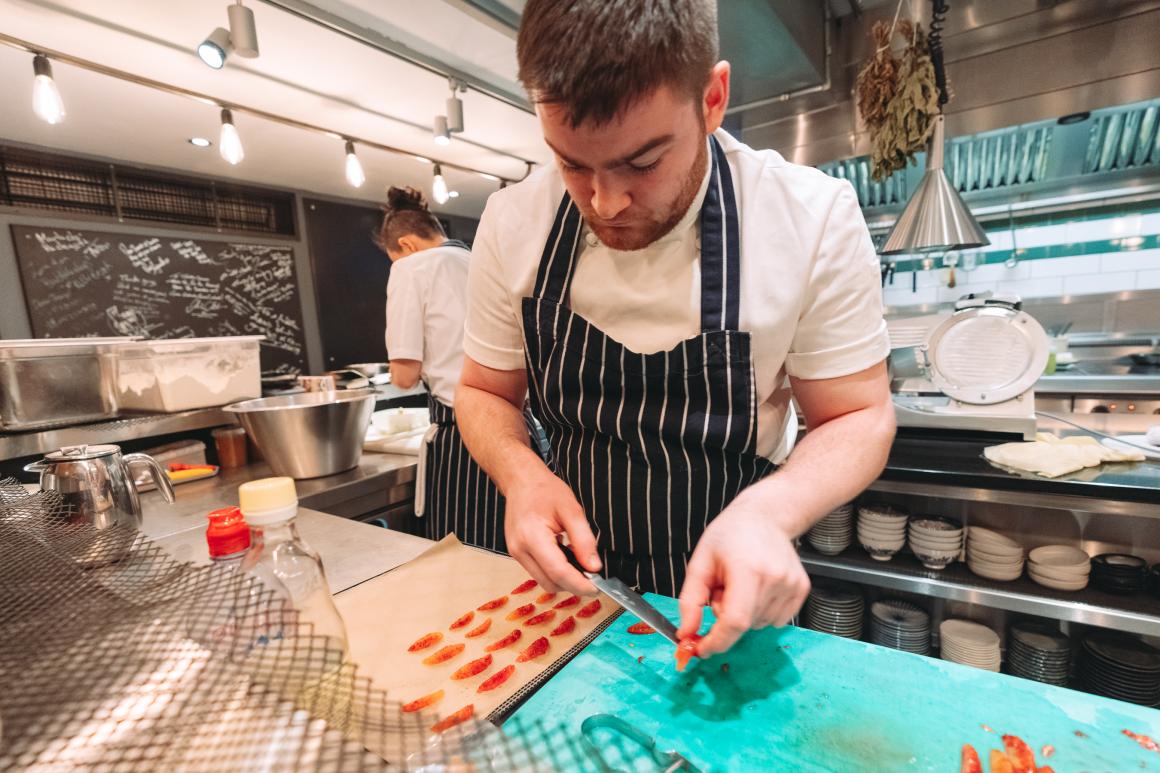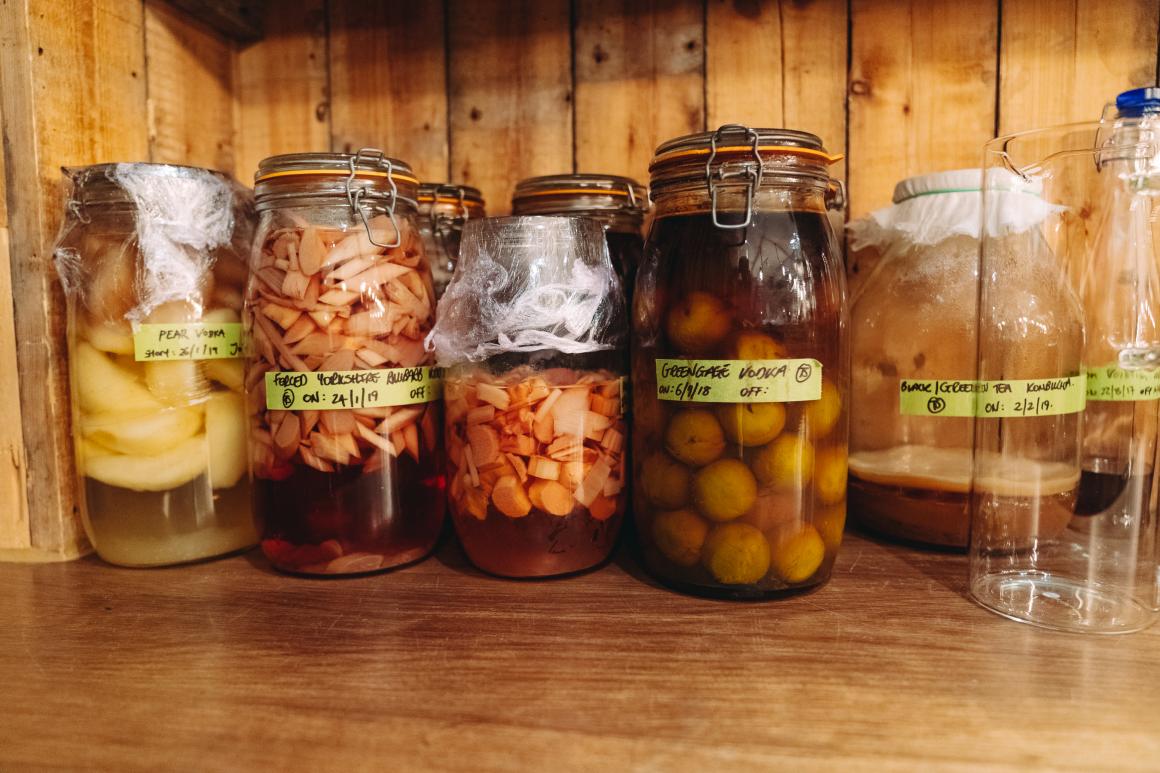 Sandia: My favourite go-to meal is congee with sweet potatoes. It is really nice and healthy. On top of that, I always make sure I take our dog out for a really long walk like a two to three-hour walk. But he goes to the gym every day.
James Knappett: I usually go to the gym for running and swimming, just for keeping fit. If I miss the gym, I do something like running back home. As soon as you hit 30, you need to exercise in order to stay healthy and fit. I mean, if you go to the pub and have two pints, and then you don't exercise that week, you get two pints fatter. You know, I don't want to be a fat chef. (Laughs)
It's not like I'm trying to become Arnold Schwarzenegger or Mister Muscle, it's just about looking after your body. Remember that if you're 30 and you don't exercise, you know when you actually bend down to tie your shoes your back aches. That's not a good place to be, is it?
Sandia: Even though I don't go to the gym, I make sure I drink a lot of water.
James: Obviously, stay hydrated. I like fresh fruit, especially good oranges and ripe bananas. I've been eating a lot of fruit lately, such as mixed fruit in the morning. I really feel that gives you good energy. And my ultimate guilty-pleasure is KFC… but that definitely doesn't boost your energy. That will send you to sleep.
Sandia: Our day here is just so busy, we hardly ever have time to get a snack in. Sometimes, we don't even remember that we're hungry.
James: We're surrounded by good food as well, like we're prepping fennel, and then you've got off trims, then you can snack on some fresh fennel. Or sometimes, you're cutting a pear cake for the night, and you can snack on cake. As a chef, you're generally surrounded by good food and stuff. And then, less is the treat you go to buy at KFC.
Sandia: When we get home, we watch a lot of crap TV. It might sound like its crap, but to us, it's the only way we can shut down from what we do every day. Currently, I'm watching this really bad American series called Below Deck. It's about yachting; people who are in the yachting industry and how they deal with all these rich characters.
James: So, it's the staff on the yacht look after rich people. For me, I like to go home, clean something and tidy something up. Keep something immaculate. Everyone is talking about Marie Kondo but she's got nothing on me.
Sandia: I actually want to see that on Netflix.
James: She's messy! Our house is way better than that. And our kitchen. (Laughs)