Rethink your daily shower and allow yourself the freedom to enjoy a relaxing and soothing pamper experience with the new innovative products from Vitaclean HQ. Founded by Kristina Velkova and Sara Douglas, two girls with a passion for wellness and beauty, Vitaclean HQ is all about promoting a better shower experience while raising awareness of the importance about the quality of water and its conservation. How they upgraded a shower head to a spa-like shower experience? Each shower head is designed to work with a capsule filled with vitamin C and essential oils to create aromatherapy, along with antibacterial ceramic balls for bacterial prevention.
Kristina and Sara share with us about how they found the right B2B partner for their business; how they keep them energised in the morning; and their tools to be extra organized to kick off hectic schedule.
3 Key Learnings you will gain from Vitaclean's interview
How to manage different business partners across the globe

Things that help when you are experiencing a mental burnout from work
The best tools to improve time management
---
What is your typical work schedule like?
Sara: It really depends. I mean, we do a lot of early mornings to deal with Asia because basically, we get everything made in Asia. Also because of our relationship with Lane Crawford in Hong Kong, we have to spend most of our mornings dealing with those.
Kristina: Our warehouse is in Hong Kong. We take inventory counts all the time so that we can prepare our stock levels for upcoming purchase orders. We just got approval to put in really great stands at Lane Crawford, which we have been working really hard with. So, our day does start very early just to catch the working hours of Asia.
Sara: Another good thing is that we launched our USA e-commerce store last weekend.
Kristina: It is great because it helps us logistically. Our customers receive their purchases faster and we can offer better shipping rates which is something that customers really wanted for a long time, especially in the US, because we have a growing business there. Shipping was something that was problematic and expensive, especially when shipping from the UK to the US. So, people have been really happy and we started really focusing on building that.
So basically, our week is filled with logistics management, dealing with our retail partners and also product development. We have come across a really cool new innovation that we are in the process of launching later this year.
Sara: Also, we are looking at refining the products and the fields where we can improve. I will regularly make sure that all the functions on the site are working. The beauty of eCommerce is that it's constantly moving – there are always ways to improve your site and make the user experience better.
Shortly, we are building a massive email editorial plan as well. So, that is been a lot of thinking, organising, making room for topics, subjects, and how everything flows and how everything going to take you through the perfect user experience.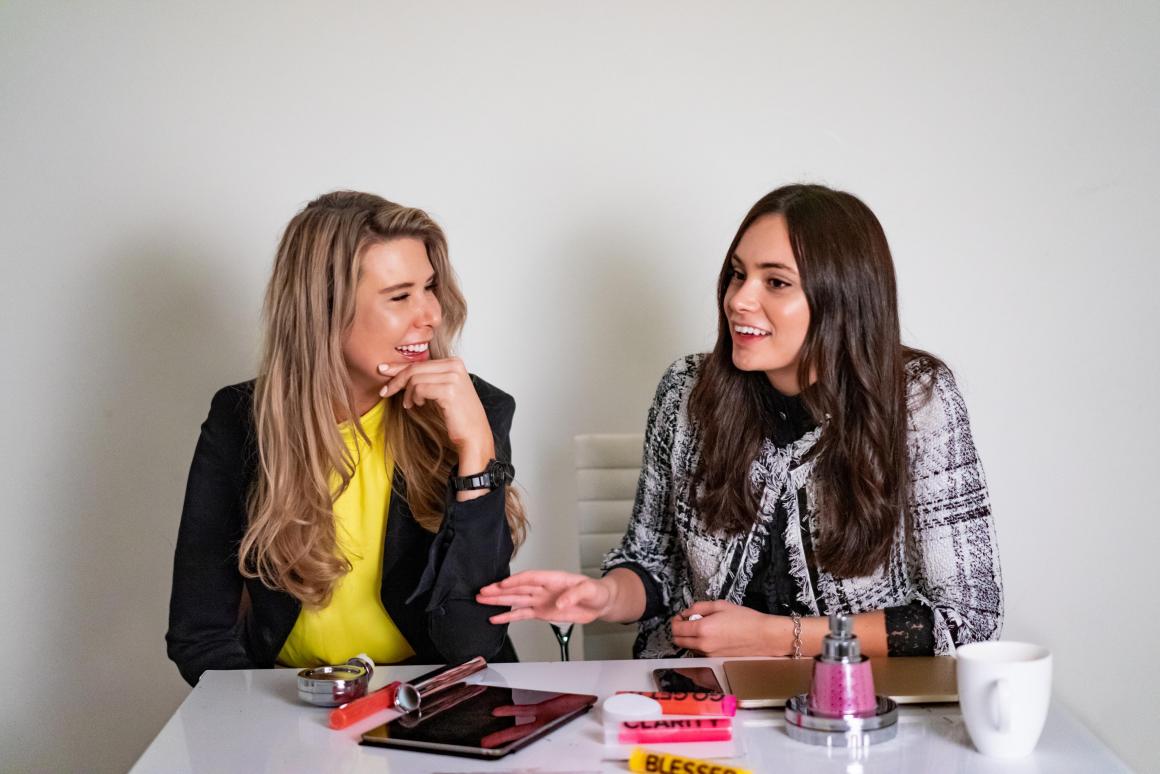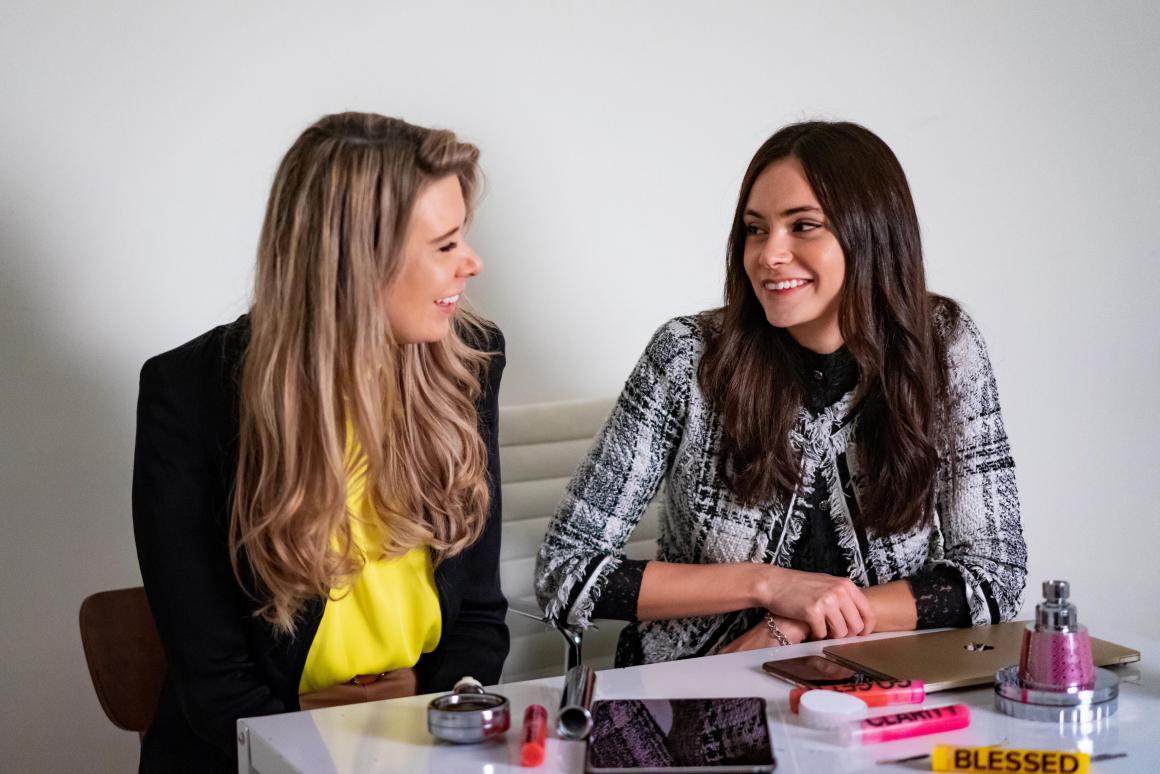 How to determine a perfect business partnership?
Kristina: A piece of advice – it is usually something not to put so much energy into. Sara and I are really big advocates of saying, 'Hey if it is meant to be, it will be.' I know it sounds cliché. (Laughs)
I also feel you have to be really careful because people are so prepared to take your money. Cash is so critical in terms of moving forward, especially in the start-up world. A lot of the people that we have collaborated with sometimes slowed us down, because they have been more interested in taking our money instead of progressing our company.
Sara: I think I am quite good at finding the right partners for us.
Kristina: Yeah. She always has a hunch to be like, 'Oh! This is the right person.'
Sara: We have found an amazing cosmetic manufacturer in China, which is originally from New Zealand, to produce our Golden Shimmer Coffee Scrub. We literally spent six months to formulate the scrub. I got them to add bronze mica at least five or six times to get that bronze glow. They are truly amazing and they give us a feeling of security since they take care of a lot of really big brands.
Have you ever burnt out before?
Sara: In the past, we have found some of the wrong people to partner with. I think that contributed to major breakdowns because it was like we wasted a month.
I still have not experienced a burnt out but it is still really hard to deal with retailers. If everything is not done perfectly, they will send your stuff back.
Kristina: They will charge you extra delivery in like one-minute difference.
Sara: It starts when you have not worked with retailers before. It is difficult to get everything right in the first time itself, especially when you are relying on people. We do everything. We have had interns and staff. But for such big decisions and important contracts, you really cannot rely on someone else to do it. We are very much perfectionists. What I said before about finding the right people is because we have found some of the wrong people that I think have really contributed to major breakdowns. It is just like you waste months to perfect the revenue.
Kristina: Like I was saying before, those people have done this to others and when it comes to their business they do not do it. Thus, you kind of get discouraged and feel that 'wow! these people just came to get some cash out of us' and they did not really care and it makes you feel upset. You know you pour your heart and soul into it and then someone comes in and does not do due diligence and just there to collect their monthly check make breakdowns.
How do you deal with a mental burnout?
Kristina: I really like cryotherapy – It is the thing where you go to a freezing chamber like minus 80 degrees for 3 minutes. It is really good for charging your brain and releasing endorphins to make me feel calm. I enjoy it a lot.
I also like going to a steam room as well. That is my ultimate zen place. It makes me feel so clean inside and out, and it also helps me stay focused because you cannot actually have your phone in there. (Laughs)
Sara: I love classes at the gym because you are not allowed to bring your phone there.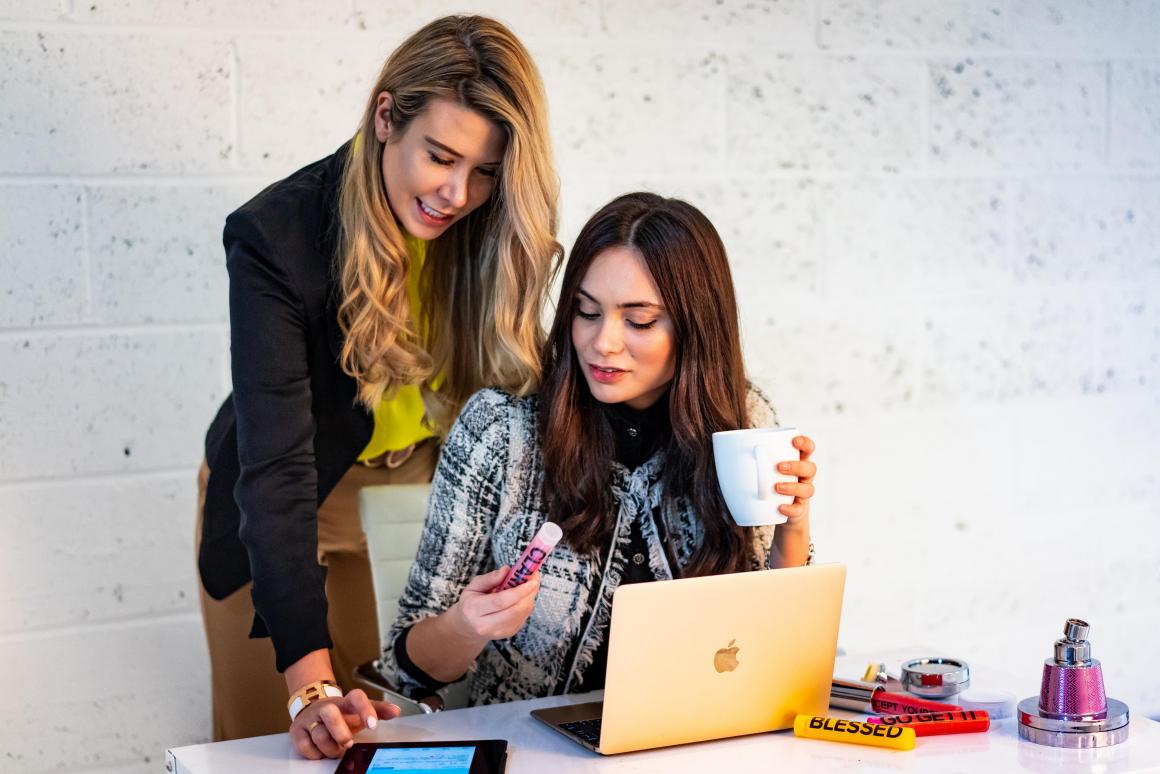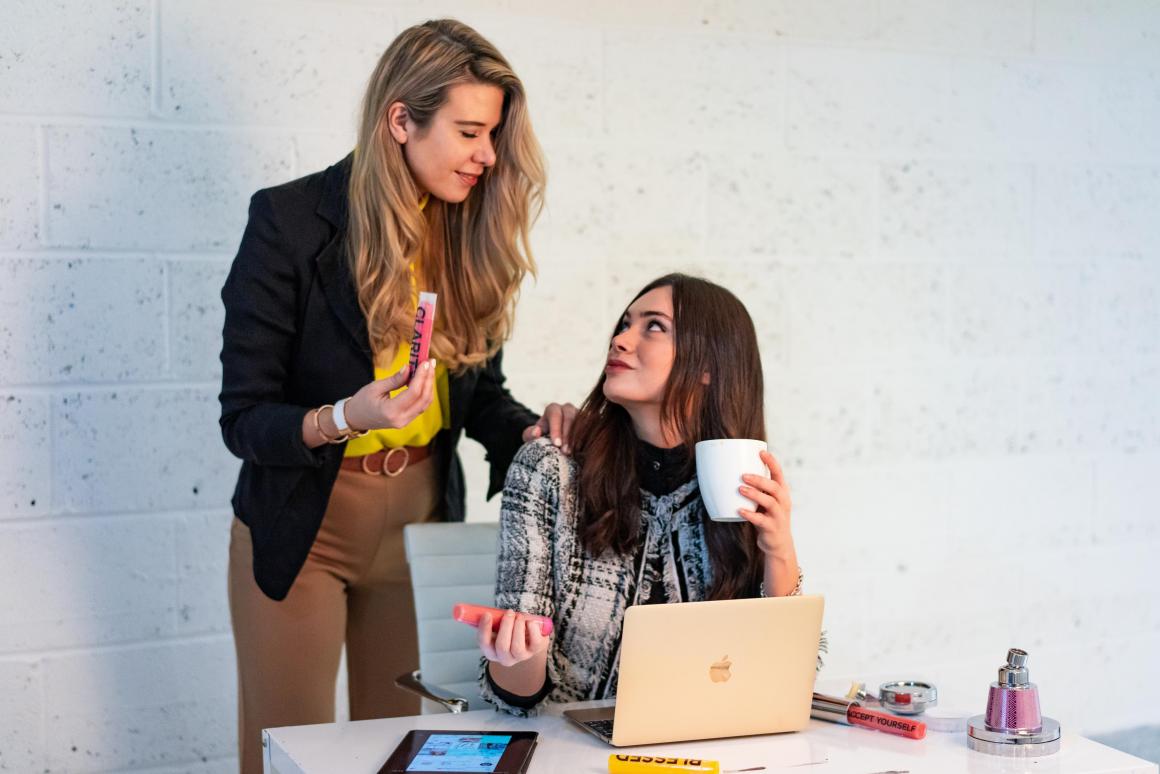 What are your ways to effectively boost your energy in the morning?
Sara: I use pre-workout powder which people consume before exercise. It is really good. I find it helps me stay concentrated a lot, especially if you just do not really feel like it, it really puts you in the zone. There is one called EVL powder. It is nothing natural or zen but works. I do not love coffee. So. I will have that with breakfast in the morning.
Kristina: I love coffee! I cannot live without it. The smell, the taste – I just love it. I always admire people who give hot tea or hot water with lemon. I just cannot do that. I like my shot of espresso, a shot of citrus shower in the morning. That is what gets me going and into the zone.
What tools do you use to improve your time management?
Kristina: I am really organised. I always use Trello for work. It is a project management tool. I have so many boards like design and development, marketing, operations, collaborations, etc. Then, I will have everything that needs to be done by date, colour, label – that is my part.
I also love this thing called Boomerang for Gmail. I always write my emails at night and sometimes I will schedule them in the morning. I do not want to be that freak who sends an email at one in midnight, plus I do not want to put that stress on the recipient as well. It is really amazing. For example, when my day in the UK is finished but my day in the US is still within working hours, and then we got a new mail from a retailer in the US so that we need to speak with the person in the UK, then I would schedule my email to that person accordingly.
Or sometimes, you lose track of thought, and like, 'Oh I forgot to do this and I forgot to do that'. You will remember everything because you put it in the system and it does it for you.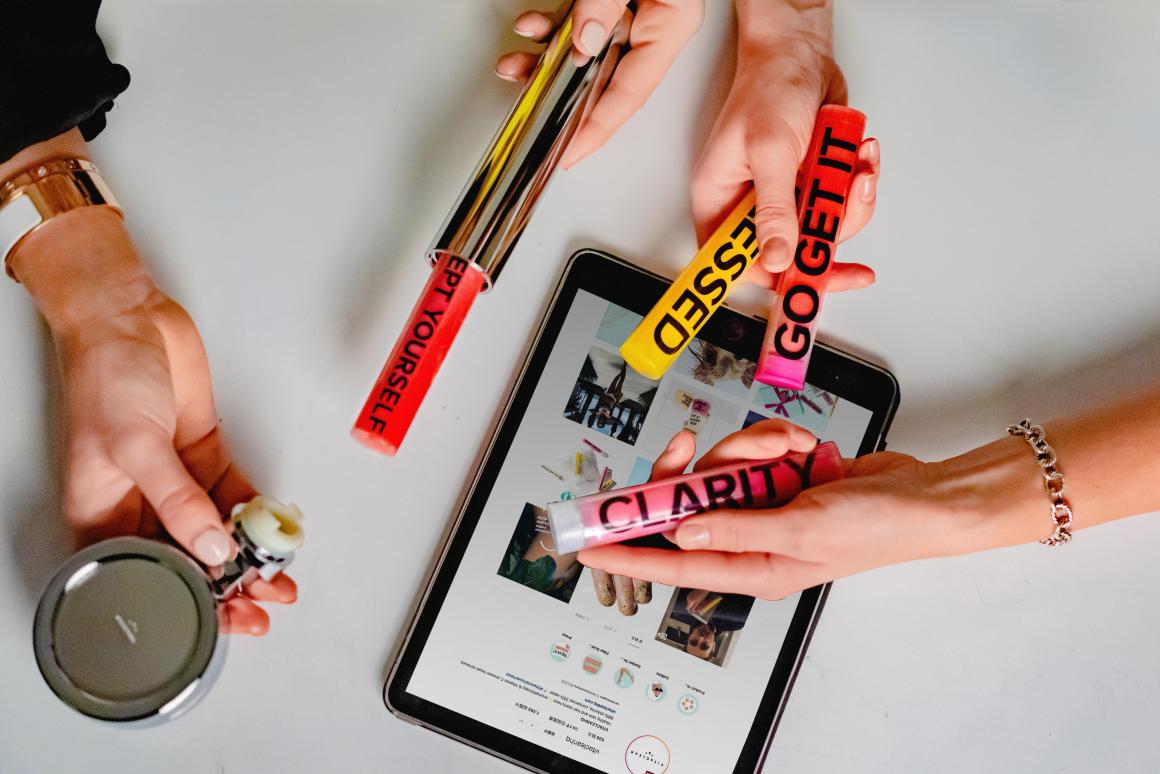 How important are breaks to you?
Sara: Honestly, we find breaks a little bit stressful.
Kristina: I know we sound really weird.
Sara: Because we cannot really take a break. So, even if we go on holiday without a really good Wi-Fi, we are actually going to feel more stressed. (Laughs) Given said that we are going to Miami next week for a conference called 'Create and Cultivate.' It is sunny over there and with a strong Wi-Fi signal. I think it is going to be an amazing break for us; we both can still work and make useful networking connections, and meanwhile, we can change it up a bit.
Kristina: I think it is about a change of scenery. That is how I would describe our break is because we just basically go to a new place and we are still working. I find really hard to take a break, and I just cannot do it. I know that sounds really bad, but I actually feel really happy working. I enjoy every second of it.
Are you a quick or slow showerer? Which filter is your favourite?
Sara: I do not spend too long in the shower. Maybe 5 minutes in the shower.
Kristina: No, it is a little bit more than that. It is more like 10 minutes.
Sara: I have always been a really quick showerer, like wash my hair and just get out. I try to conserve water. It is like the core value of our company. So, I usually only do quick showers.
Kristina: Yeah, we both are quick with showers. One thing about our bathroom is that it is made with a really high ceiling, so when you use our filtered shower head in there, the bathroom will turn into a steam room and you will start to smell the scent of rose if you have got the rose filter in, or lavender or citrus. So, that is my biggest thing to get away from everything, or I should say it is my gym.
In the morning, I like to use the citrus one because it really boosts my energy up. But at night, I love using the rose one. Given the fact that, I was born in Bulgaria – the land of rose. I love rose and it is like a nostalgic feeling; the scent of rose reminds me of home.
Sara: I like something fruity. So, lemon mango is my favourite.
Kristina: Honestly, we like all of the flavours.