Founded by Louis Houdart, a hard-working serial entrepreneur started his second venture—Creative Capital, a Made-in-China branding agency—eight years ago. Throughout the years, the company has grown to hold offices internationally in Paris, New York and Jakarta, which complements their main value of showcasing cultural awareness through branding. It holds an outstanding clientele which includes international brands such as Dom Pérignon and Lancôme, as well as well-known Chinese brands such as Aimer and Lenovo. He previously worked in retail, where he owned a leading flower shop chain in China. He then recognised his expertise in attracting retail partners and creating a concept, which ultimately led to the birth of Creative Capital.
We are delighted to speak with Louis about his approach on lead his team to greatness, how he handles a busy schedule on a daily basis and his overall journey to success with Creative Capital.
What's your work schedule like?
Louis: It's absolutely insane. I was in Paris two days ago. I will be in Shanghai till Monday and will be back in Hong Kong on Thursday. But I will be going to Shanghai again for a few days after which I will be going to Ho Chi Minh in Vietnam. I'm basically on the road 90% of my time.
I usually try to go to one place for at least three days. I don't like one-day trips because I can't work. I usually have my meetings during the daytime, and in the evenings I send emails. So, if I am on a plane both in the morning and night, I would not be able to send emails during the flight and I would really die. (Laughs) I'd rather have very efficient meetings during daytime and then work in my hotel until late night.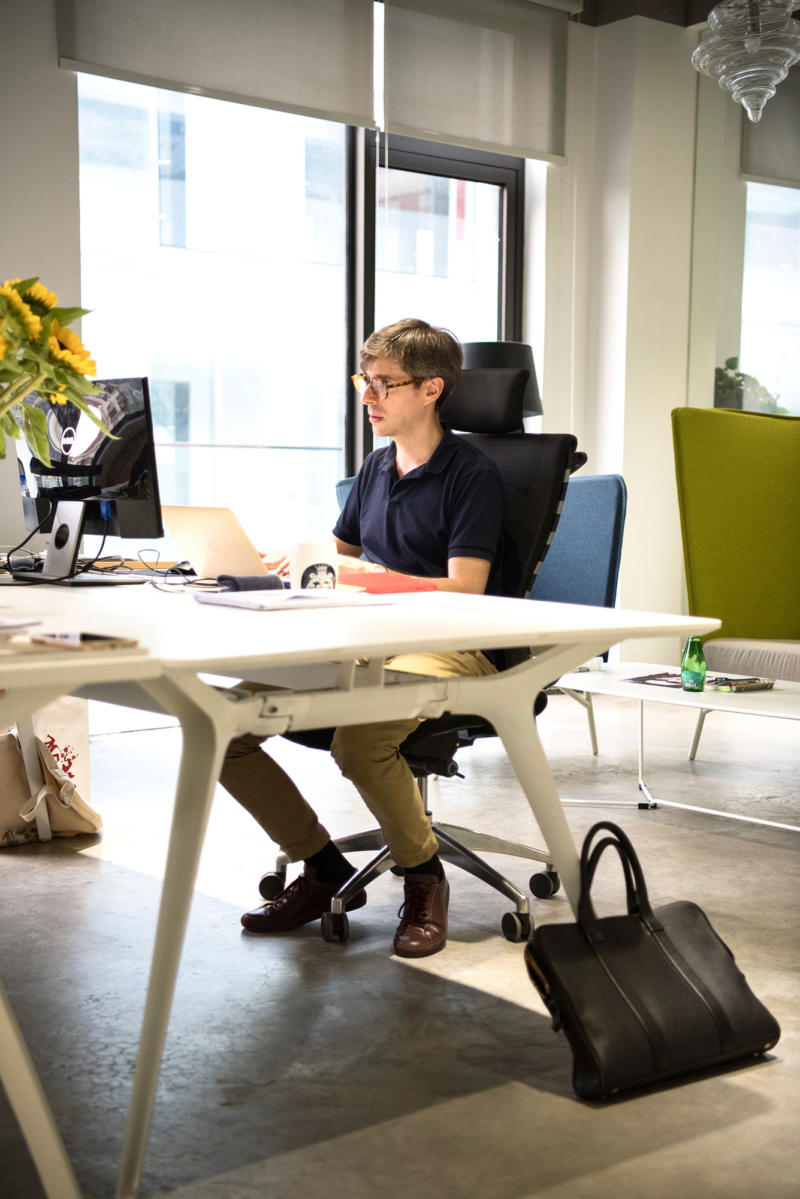 What's your secret behind building a successful brand?
Louis: I think the market is incredibly tough and competitive because China is an amazing place to be in. There are a lot of companies fighting for business. There are also a lot of smart people working very, very hard. For me, there's no secret, you need to work harder. You need to bring superior quality and I think that's what we're trying to do. Luckily, I have amazing partners at Creative Capital, without whom, I don't think the company would work perfectly in Shanghai.
"For me, there's no secret, you need to work harder. You need to bring superior quality and I think that's what we're trying to do."
Having said that, I think there's one thing that has been really helping us; we have an advantage as we cover a wide range of businesses compared to so many businesses. For example, if you want a beautiful case in a bicycle, we have it. Or, if you want a beautiful case in the coffee business, we have it. I mean, we've been doing amazing cases for very famous local brands or very famous local start-ups. Another thing is, I think lots of products that we do are linked to retail. Many designers or agencies have never actually worked in a brand and have never created a brand for themselves. They might be good designers, but they don't know all the practicality of the business, and this knowledge is actually pretty much as important as the trading itself. For us, we really understand how it works, which makes us much closer to relate to decision-makers because we've been in their shoes. So, when you put these two things together, it gives us a very strong competitive advantage to the competition.
How do you manage staff and ensure that they are motivated? 
Louis: There are a couple of very important things. The first thing which we try to do is be very complimentary and respectful to each other. We try to have a very flat organization where the best idea is the one that wins. It's not always easy and it doesn't always go that well, but it's very important to listen to the other stakeholders and very often they could have a much better idea than mine and to recognize that their idea is much better than mine.
Secondly, it's also important to have a person with the right skills in the right place. I personally think these are two important elements to make the magic work. If you have two amazing CFOs, but not even one great branding guy, it's not going to work; the vice versa is not going to work either. So, it's really about finding the complementary people that know how to work together.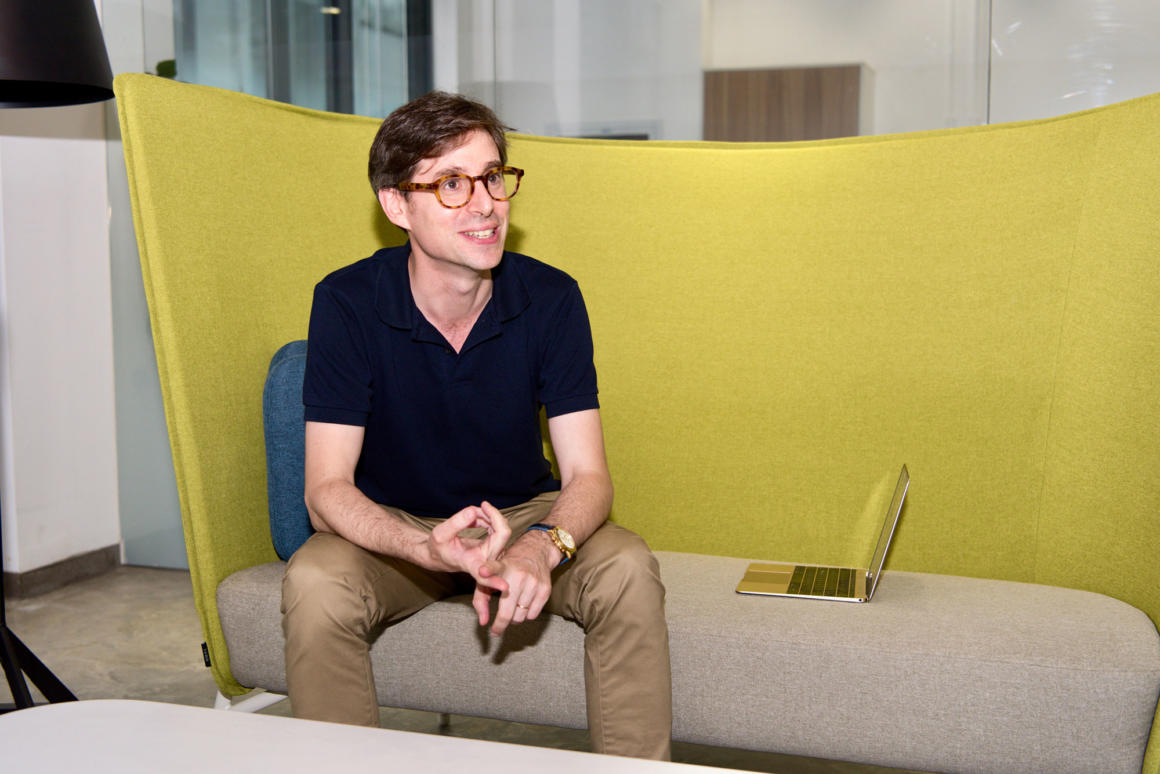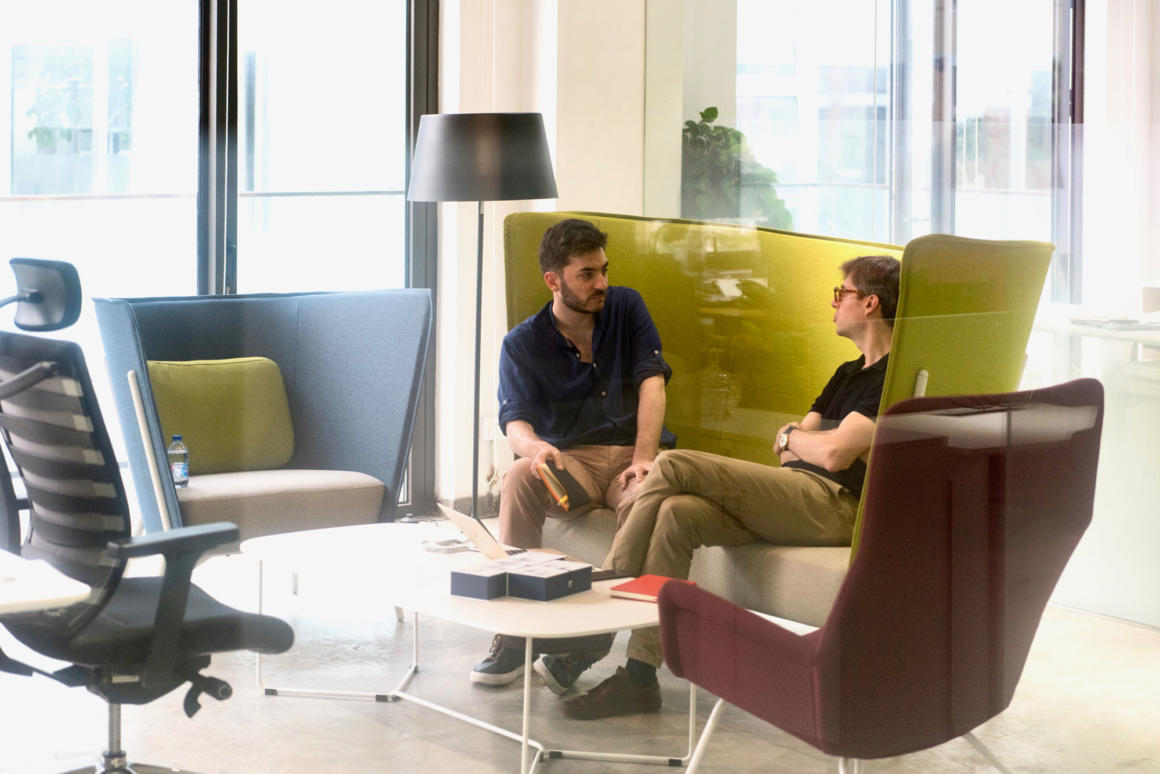 Have you had a breakdown before?
Louis: Well, I have to say I have been lucky to not have a breakdown. I've been probably like many entrepreneurs, very often close to a breakdown, but I have never experienced a breakdown.
"I think when you're an entrepreneur, you have to be resilient because the journey is going to be long and painful."
There was a time when I was close to a breakdown, which took place in my previous venture—the flower business. It was really, really tough because it's a cashflow for business. You pay for the renovation of the store first, you pay for the rental first, you pay for the stock first, and therefore, the cash flow was very tough. Sometimes, I didn't know if I was going to be able to pay the rent; sometimes I didn't even know if I was going to be able to pay the rent. There were so many uncertainties along the journey, but somehow suddenly, magic happens, and then you go on for the next month.
I think when you're an entrepreneur, you have to be resilient because the journey is going to be long and painful. I guess I'm very resilient. I mean, don't get me wrong, I don't enjoy pain, but I think it is a blessing for me since I became an entrepreneur at quite a young age. I did not have much to lose at that moment. And also, at the end of the day, if things collapsed, it would still have been a good experience that I could drill down.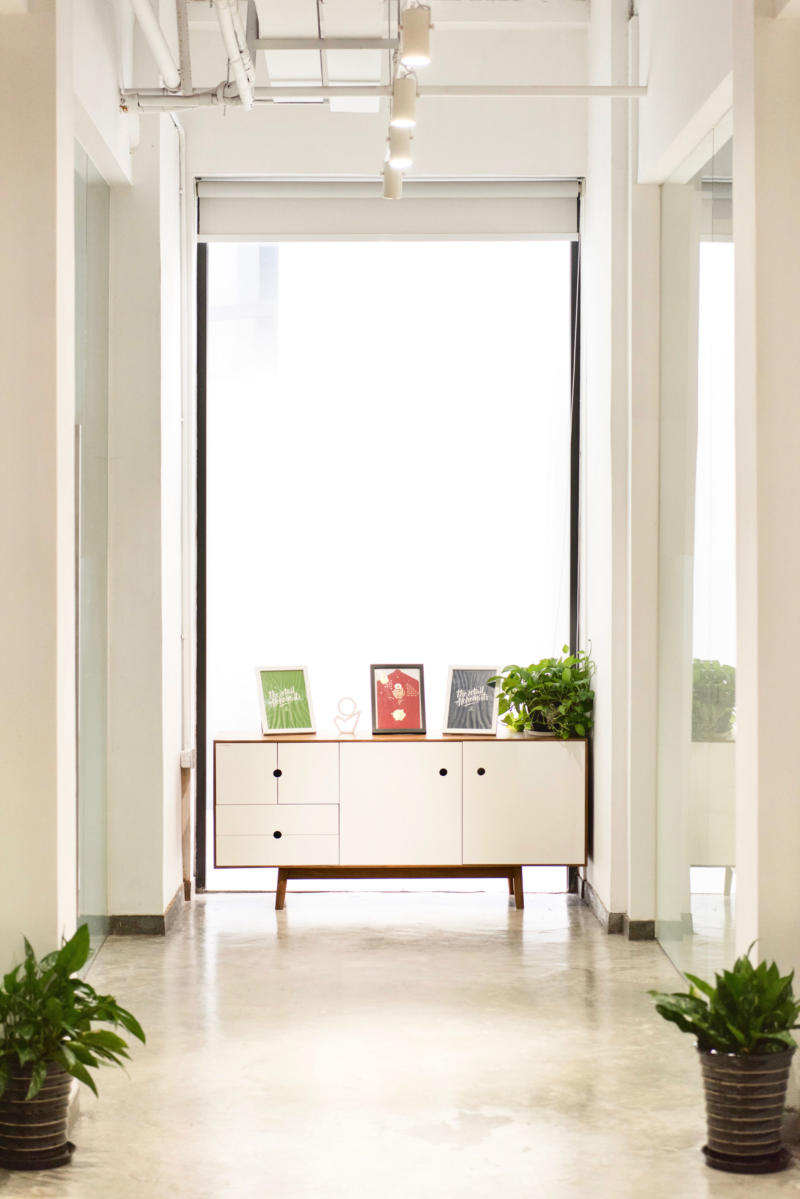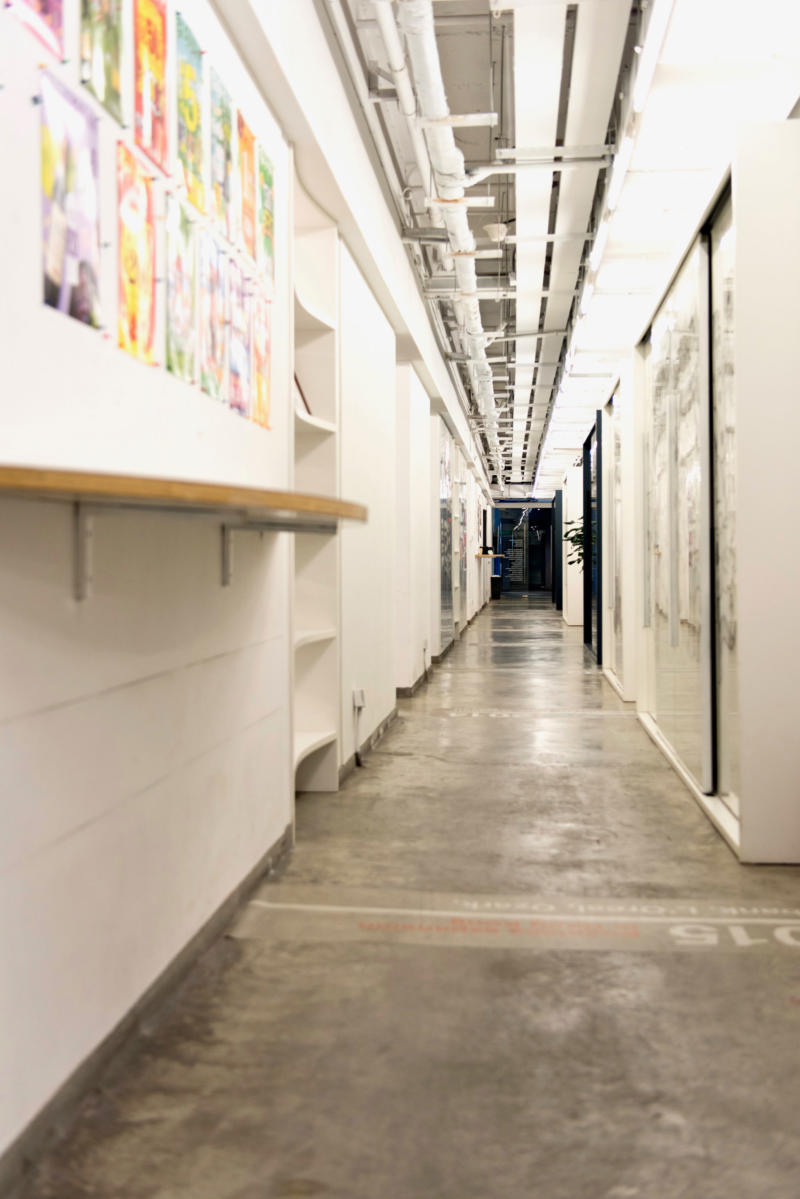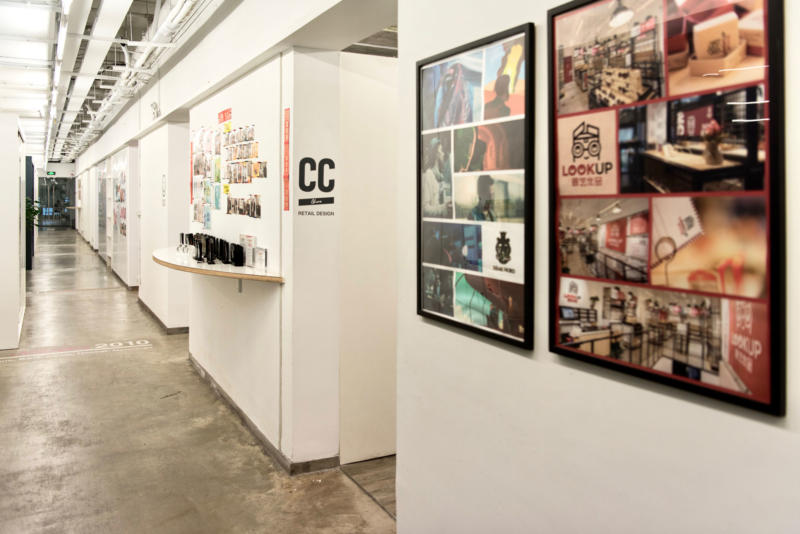 Since you deal with so many projects at once, how do you manage your time?
Louis: I mostly macro-manage the team. I'm very close to all the GMs of my different offices. I see them more like my partners than people reporting to me, and my role is really to help them create more value and to go with them to some key meetings. I also try to bring some creative ideas to the creative team at Creative Capital, but I do not directly manage projects.
So, my time is quite organised because I have to organise it! I'm not very organised myself and so I tend to keep a very, very precise, 30 minutes, 45 minutes agenda and I'm quite good at keeping it because otherwise, I will just go everywhere. I'm quite good at putting some long midterm goals, which I monitor on a day-to-day basis to make sure I'm getting there.
How do you stay calm during stressful situations?
Louis: I will not call myself a very calm person but I'm very interactive. I like doing new projects even though it is stressful. If it's not crazy stress, it can be actually positive and help in getting things moving. I know people feel doing yoga helps you stay calm. However, it doesn't work for me; I've tried yoga before, but I find it incredibly boring. I also tried Pilates and I find it even more boring. I hate going to the gym as I find it super boring as well. (Laughs)
But I walk and I walk very, very fast. If I can walk to the meeting, I make sure I walk. Anything which I can do by foot, I'll do it by foot. On average, I walk probably for maybe 10 kilometres a day. I think that helps me stay calm in a sense.
How do you work smarter in terms of being more productive?
Louis: I hate long meetings. So, I like to work with kind of power quick meetings; I find 15-minute meetings much more efficient than a two-hour meeting with lots of people. We have a one-hour wrap-up meeting with all the senior team members to look at all the key issues once a week. When it's a client meeting, it usually goes on for an hour, but if it's an internal meeting, I try to get it done in 15 minutes as it allows me to have more meetings in a day. I think it's about focusing on what the key issues are and what are the solutions I can think of.
Ways to boost your energy at work?
Louis: Having a healthy diet definitely helps! I probably start reading my mails by around 6:00 or 6:30 in the morning, and I finish my day at around 10:00 pm. Between that, I always have a good lunch or dinner. After dinner, I check and respond to some emails again, and that's really my schedule from Monday to Sunday. Sometimes it is with a little drink. I usually have only wine and avoid hard drinks. Also, I don't drink more than a glass of wine because that could have a small impact on how early I wake up the next day. I eat a lot of good fruits and drinks a lot of healthy fresh juices throughout the days. Lots of coconuts. Pretty one fresh coconut every day. I also try to eat less red meat and pork, and instead, I include more veggies and fish in my diet as I love this kind of food.