Christine Sotiriou & Maria Sotiriou, Founder & CEO, Silke London
Founded by Maria Sotiriou & Christine Sotiriou, a hard-working mother-daughter duo with amazing determination, Silke London is a British haircare brand that was launched in 2016 with just one product –
The SILKE Hair Wrap
. The cocoon designed 100% silk hair wrap initially created by Maria as a product for her clients in 2013, soon took off with strangers knocking on the door of her home asking for "the silk hat Maria the hairdresser made that has made my friends hair look amazing." Seeing this, Christine left her stable career and decided to use her valuable business skills she learnt in finance, combined with Maria's 'Never-give-up' mantra, to hopefully catapult their business to the next level - creating haircare products that give every woman of every hair type the chance to experience naturally strong and healthy hair. We are delighted to have Maria and Christine with us who share some interesting nuggets about how their mother-daughter relationship has changed; how to keep business separate from personal feelings, especially working with relatives; and their tips for accomplishing more and creating a peaceful state of mind.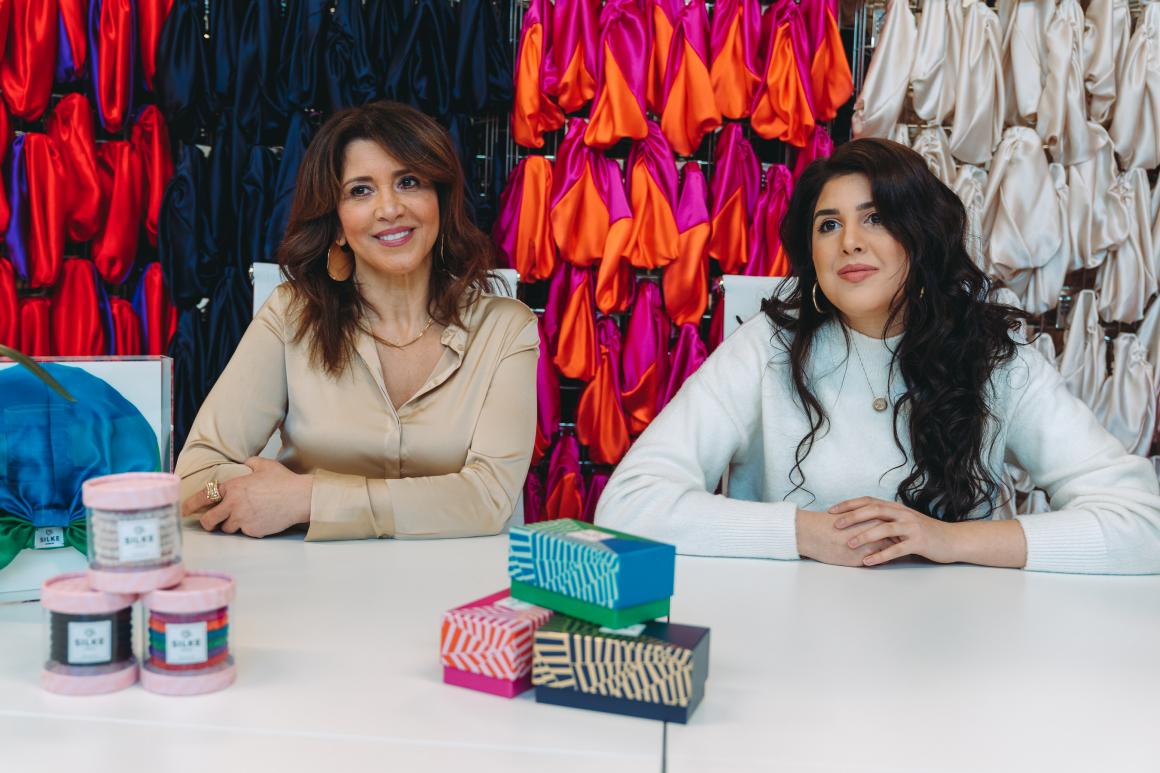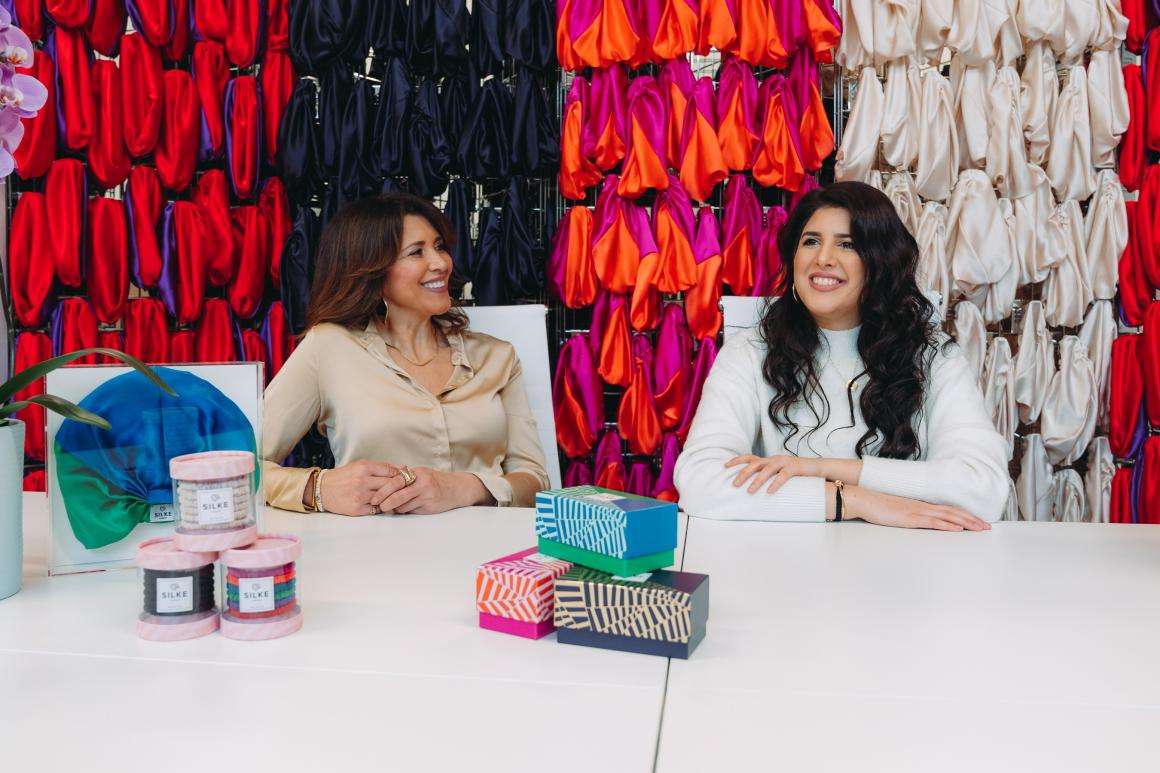 What is your typical work schedule like?
Christine Sotiriou:
Our work schedule is constantly hectic! Mondays are all about dealing with what may have come over the weekend and setting things up for the week ahead. Typically,
my Monday starts on Sunday night
, checking any urgent emails, and I like to get in to work on Monday at least by 8am so that I can get a head-start before the rest of the team gets into the office. As a founder, it is important to make sure you have some time working alone, because, as the team grows, you spend more time managing people and their workload, so your work tends to be pushed to out of hours. Hence there are lots of long work days!
Maria Sotiriou:
My work schedule is an intricate maze of things. SILKE London, meetings, my private hairstyling clients, my kids, keeping a home, and flitting between the various locations of all these things. Any week can be completely different, but Mondays, I'm always in the office
planning for what is ahead with the team
.
Do you feel more pressure to succeed more than ever, especially working with your mom?  Maria – do you put pressure on your daughter?
Christine:
Of course, I do feel the pressure to succeed. But I think that's a pressure a lot of us feel throughout life. And what you define as a success is different for different people. Success for me is what I achieve with the business I'm building. And I'm not talking about any of the vanity of success, I'm talking about feeling fulfilled and satisfied with how I have spent my time, and what I've been able to build in life. I hate wasting time. There is nothing I hate more. So, in order to make sure I'm not wasteful of the time I have, I channel that into a pressure on keeping on the path to success.
Maria:
I don't feel I put pressure on my daughter.