Marvin Lin, Founder and Creative Director, OMG Hair Care
Launched in 2017, OMG Haircare was initially designed to pamper exclusively to our top projects and clients ranging from celebrities, tycoons to royalties. The impressive hair care line soon received a bunch of press requests driven by the power of word-of-mouth marketing. Marvin Lin, an ultra-creative woman with a high sense of responsibility was motivated to begin her own haircare line when she found herself frustrated over the lack of professional-use products in the market. She is determined to introducing a professional solution for all of her clients. Each product is made with anti-ageing ingredients including argan fruit stem cells and collagen, and every formula is considerately calculated for the best results by her product development team in Japan.
So, Marvin shares with us about how she finds inspiration for her job; her secret ingredients to building a great team; and explains why she does not allow herself any emotional breakdown.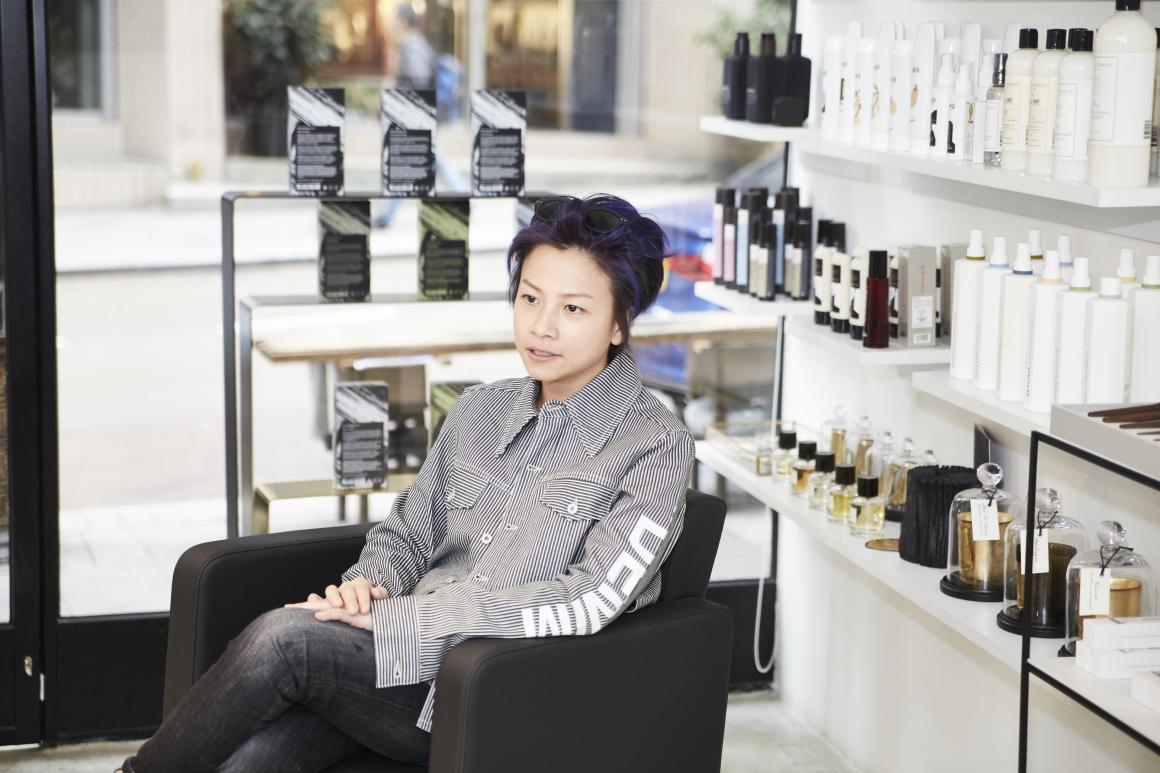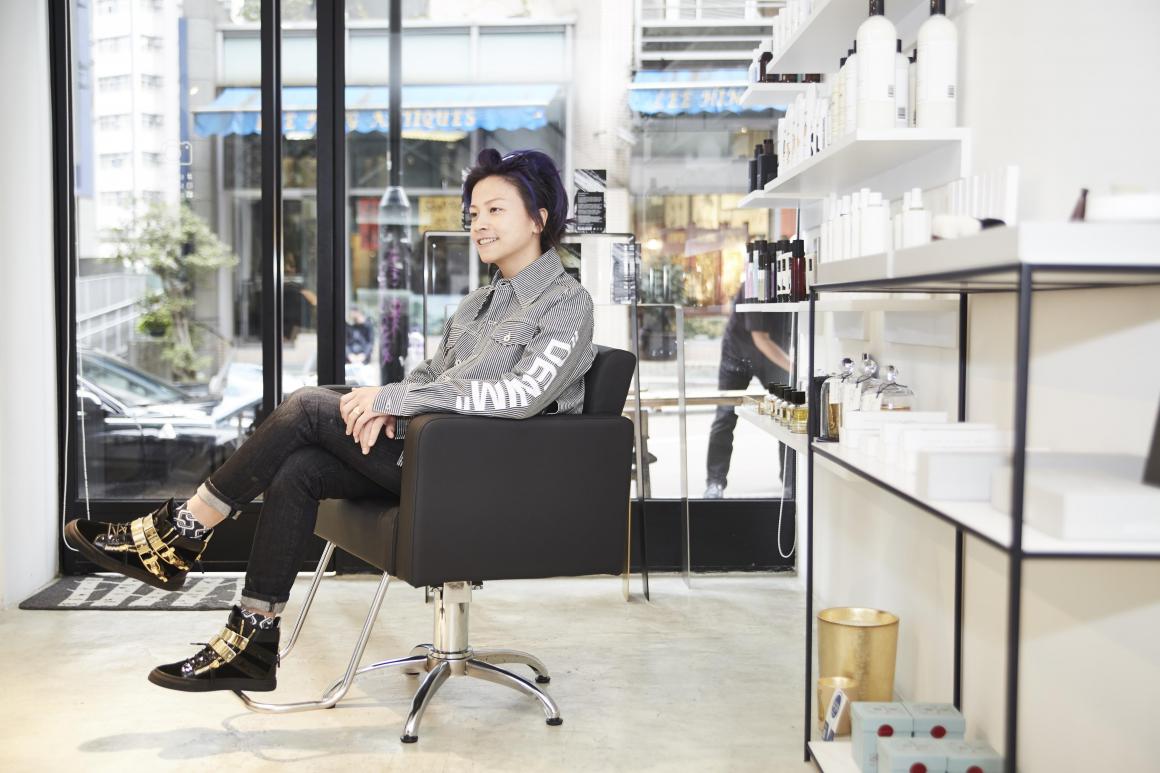 What is your typical work schedule like?
Marvin Lin: In the beginning of each week, I look at my schedule and mostly it is packed with appointment after appointment booked beforehand with clients. After which, I start to work on the preparation for each appointment with the team. For example, if I am flying to Paris with a client for fashion week, I have to check what event she has on her agenda, then decide her styling which would suit best for that particular event. We also have to make sure everything for the client is of top notch quality, and decide on each detail like what treatment is good for the perm and the colour. And also, we have to check out the current weather because it affects the hair condition as well. So, my schedule is involved with extensive preparation.
One of the other reasons we created OMG hair care line the logistic challenge of traveling around the world with all the ingredients for a full formula – My luggage can't fit all of them. (Laughs) This is why we've transformed our formula into a bottle so that it is ready to go with us all the time. Also, we can ship it directly to our clients anywhere in the world from Japan to Germany.
How do you find inspiration?
Marvin Lin: Honestly, all of my clients inspire me in their own unique way. As each project, I work for is very different from the other. The individual clients and their specific needs usually inspire and motivate me on how I need to work better for each need. But when it comes to colour creation, it is mainly inspired by a master of post-war art, Zao Wou-Ki. Every stroke he painted is just like a constant flow, and the way he painted with colour is very fascinating. Regardless of the number of colours on his painting, you can still see the differences in terms of colour.
And sometimes, when I don't know how to play with crazy colours such as red or yellow, I find my recourse in his paintings, which I study in depth, in search of inspirations. His paintings also inspire me, as regards where I should apply the colour on each client's hair with the best suitable styling. This particular aspect is very essential because we need to design something unique and customised for each client – something that works best for them.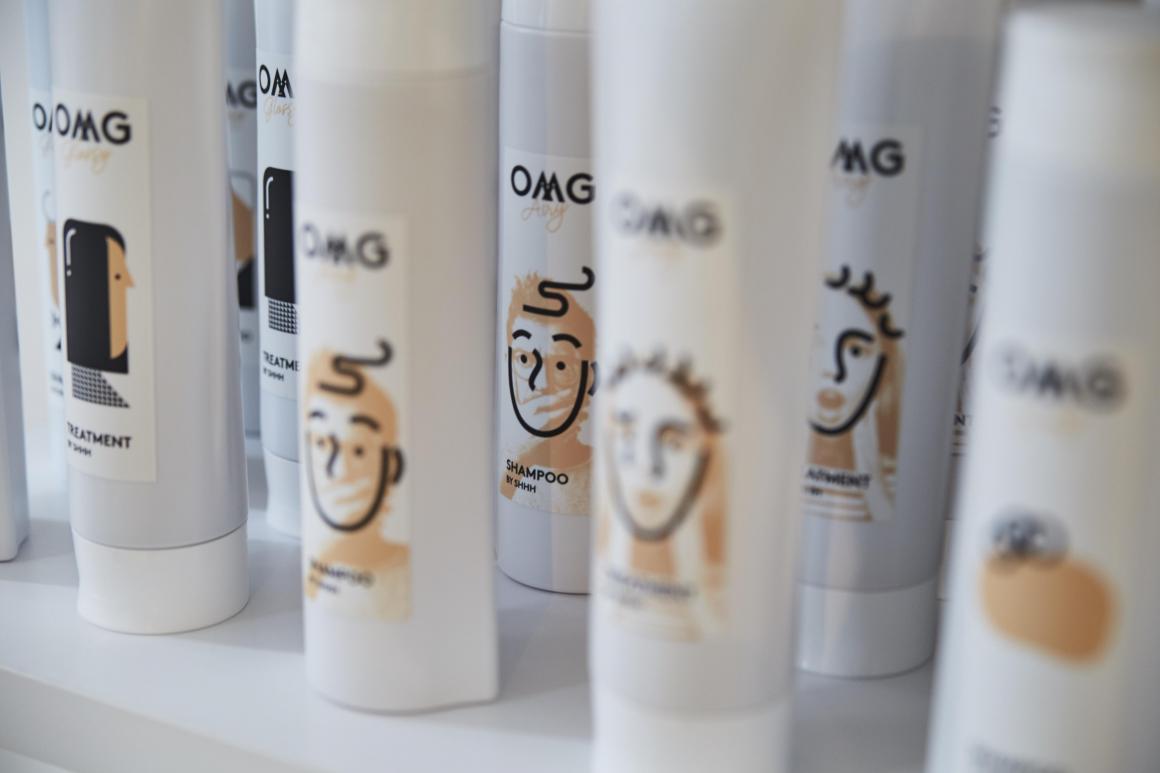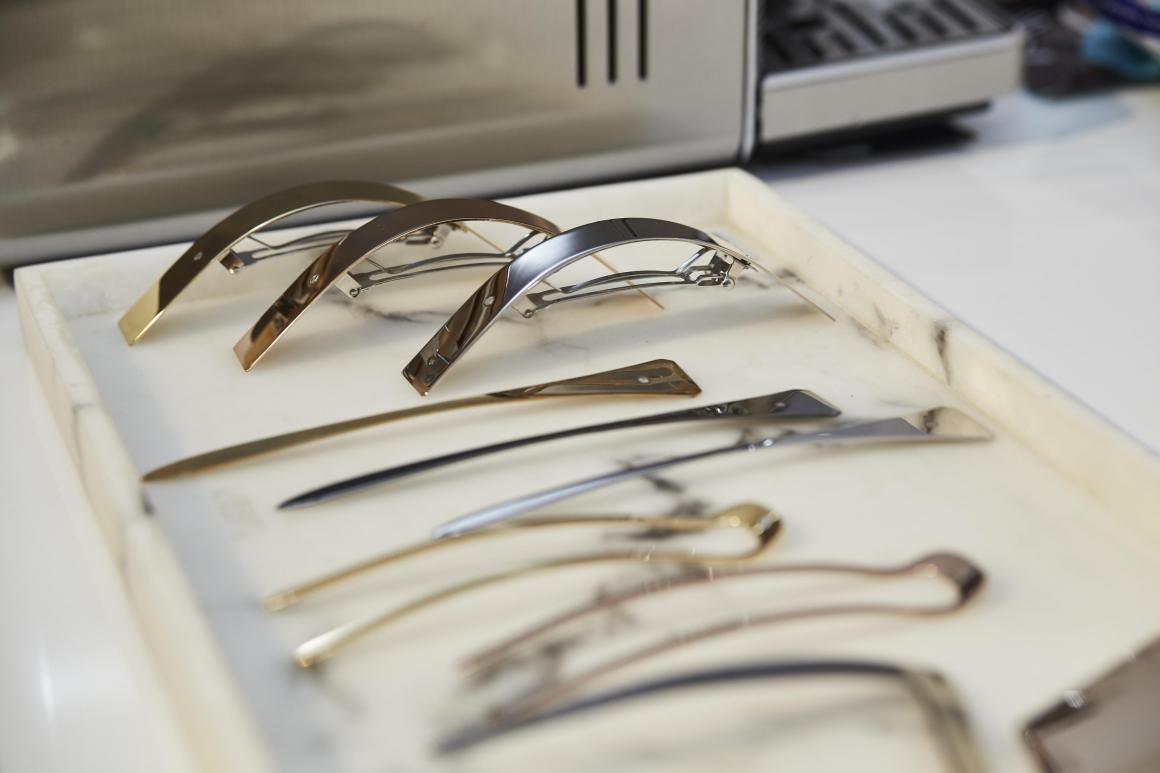 How do you make sure OMG Hair Care stays on brand?
Marvin Lin: A lot of retailers asked us, 'Do you want to sell them at our supermarket?' This was indeed flattering news. However, we approached this subject in all earnestness and deliberated expansively on the consequent developments in regards to the offer. And, we turned down those offers because seemingly it's always easy to enter a mass market and make a big money from sales, but it also increases the chance of harming the quality of our products.
We want to stay focused on the consistency of our product quality rather than amassing profits from mass marketing. In alignment with quality product and service, we have a great customer service team to educate our clients on how to use the products for ensuring best results. So, we'd prefer progressing in a step-by-step manner, so that we can build the brand on the foundation of 'uncompromised quality'.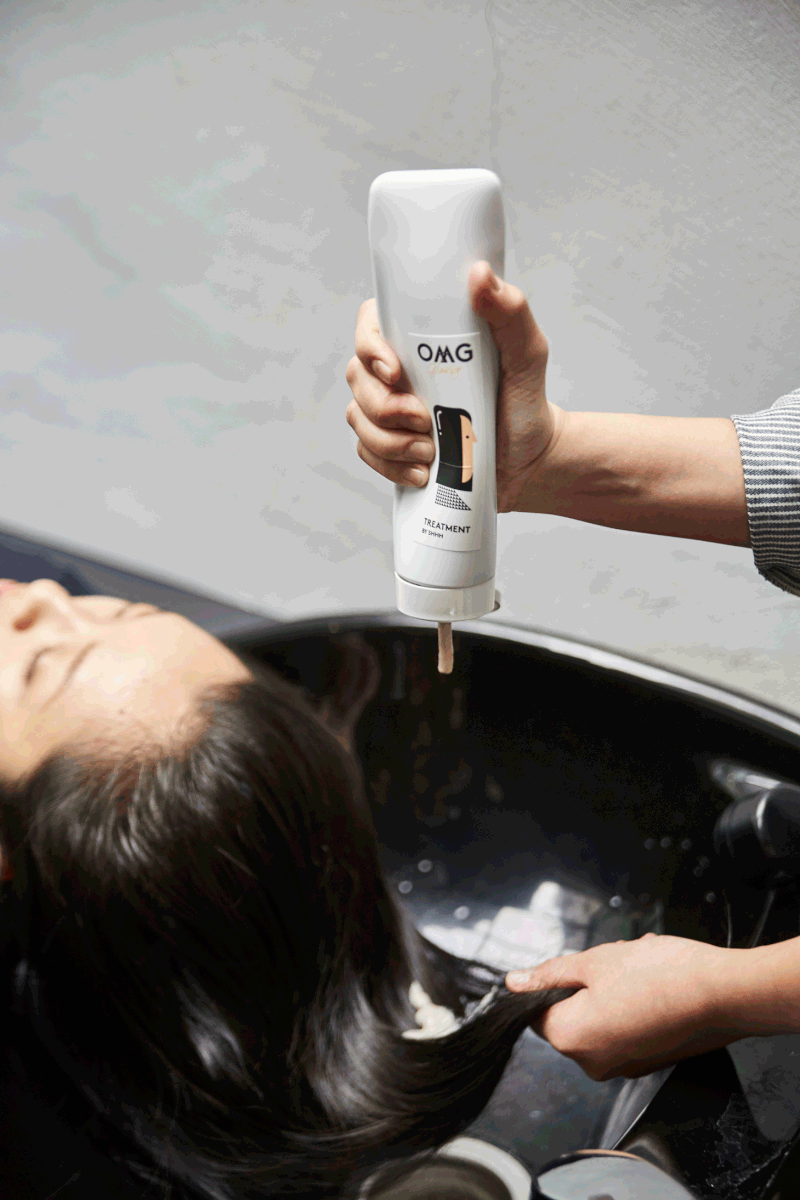 How do you maintain a good relationship with your team?
Marvin Lin: I think having the same goal helps a lot, and the entire team works cohesively towards achieving success. Communication is also very important. It helps with building trust among the team. As such, everyone on my team knows exactly what they need to do individually and also what the other person is doing, thus bringing all individual actions to one common goal.
The other thing is, they are aware of the fact that the progress is not going to be easy, but we also know we will take care of each other's well-being if something bad happens. A great team can do a lot of things that you can't imagine.
Have you ever had an emotional breakdown before?
Marvin Lin: OMG Haircare is like my newborn baby. I mean, you can have several episodes of breakdown but you have to find a way to move on. Everyone on the team and every client that we have are counting on me. My parents taught me the importance of responsibility, which I surmise has had a huge impact on me and is evident in my business operations. After I officially launched my brand, I understood that this would be a brand promise to my team and my clients. So, I refused to allow myself any breakdown.
"My parents taught me the importance of responsibility, which I surmise has had a huge impact on me and is evident in my business operations."
Having said that, the progress of finding the best formula was exciting and frustrating at the same time; we basically invested 10,000 hours in experimenting with different ingredients to obtain the best result. We tried, and tried and threw the samples away. And repeated the process. I could not give up because it meant I would lose this adventure, wherein, I had already invested much of my time and energy. This is why 'to keep trying' is the most important element of being an entrepreneur.
However, in case, I feel like I am heading to an emotional breakdown, I always remind myself of how much effort we have invested in this hair care line and how far the team has grown since day one. These retrospective moments get me back on track, and finding a better formula makes me happy and move forward.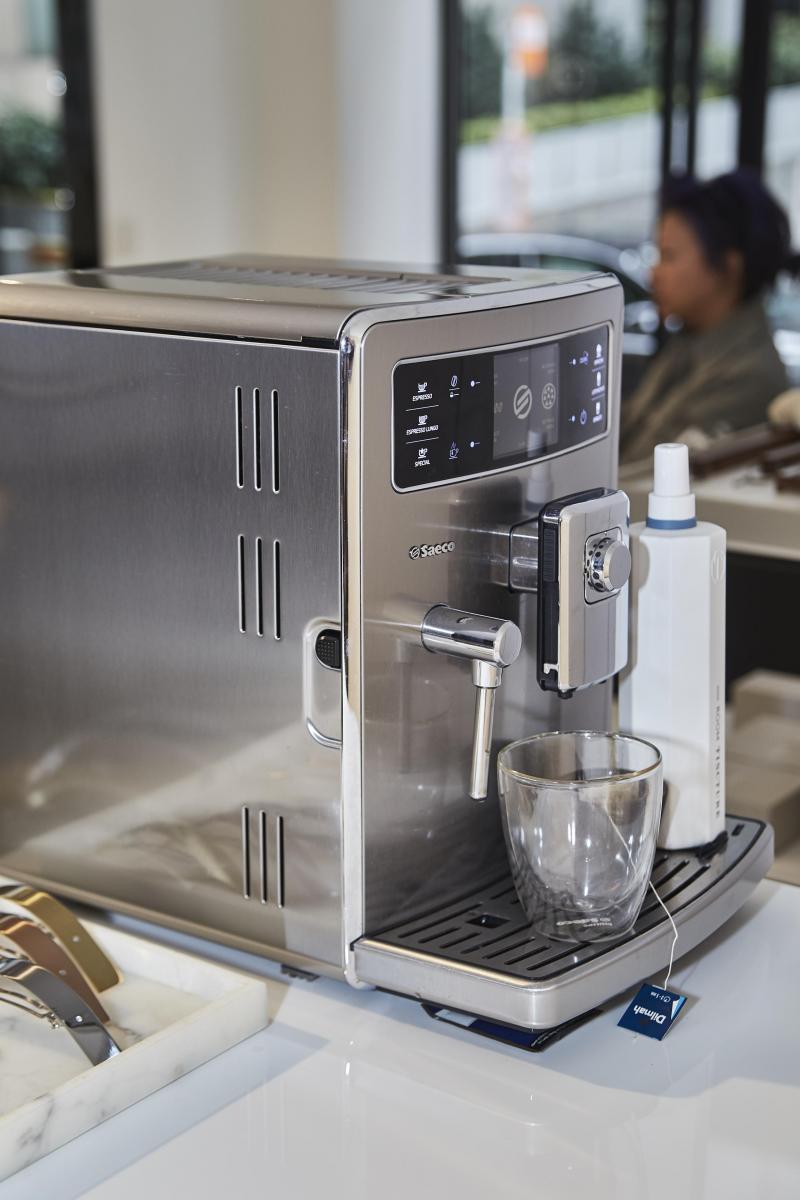 Any tips on making a day the most productive?
Marvin: I've maintained a schedule for everything since I was young. I think it's a family thing. I make note of every appointment and meeting in my schedule, and then my team also reminds me in advance. And there are instances also when they remind me if I have forgotten to note down something. We are a very close team and we maintain open communication.
What are your ways to effectively boost energy at work?
Marvin: Espresso made by Saeco machine and maybe some Barkthins dark chocolate.
I love chocolate and enjoy a good head massage. I make an appointment with the team when they have a free slot. I definitely feel a lot better since there are a lot of acupuncture points in the head. Sometimes, when you get too busy at work, you can't exercise for the stipulated one hour. But you can always have a 20 minutes head massage in the middle of a busy day. It's like recharging my battery.
Essential things to keep your Zen at work
Marvin Lin: A Cire Trudon candle and some classical music. Classical music helps me tremendously to stay focused. This trick actually is sourced from my childhood memory; my parents always brought me to Hong Kong City Hall for orchestra concerts because they wanted to me to understand classical music and boost my concentration levels as well.
But the most important thing that keeps me calm are my tools like scissors and blush etc. It's like the relationship between instruments and musicians – they need each other for a living.