Getting to Know Kiara
Could you tell us a bit about yourself? 
I'm a 20-year-old activist and creative. I co-founded Warriors in the Garden and founded Black Mental Health NYC.
In protests, I'm known as the chanter, I'm always on the microphone leading the chants. Within Warriors in the Garden, I'm the Secretary and Event Planning Department head. I plan all of the actions we do. Within my mental health resource project for BIPOC activists, I'm spearheading the social media and outreach for funds right now.
How has mental health activism been a part in your life?
In terms of my mental health resource project for BIPOC activists, I've been really excited to get this started. A lot of activists need mental health assistance and I want to provide that as best as I can. We endure trauma so often amongst the other mental health issues people face like depression, BPD, or anxiety.
An interesting fact about you?
I can sing, play piano and guitar, and I can yell super loud at the police.
Kiara's Mental Health Story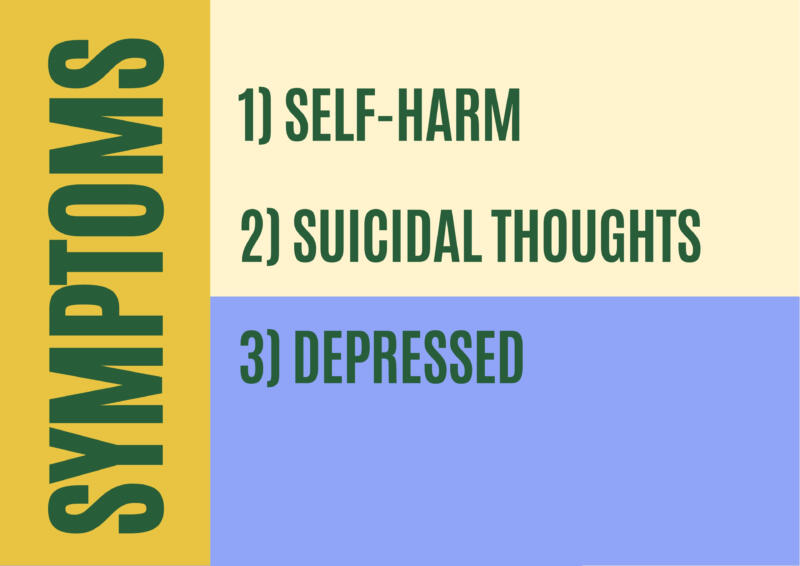 Are there any turning points in your life where you didn't feel the best with your mental health?
My mental health was first jeopardised when I was a little girl in elementary school. I was bullied by two younger lighter skinned Black girls and then transferred to a predominantly white elementary school.
Being bullied by white children was the most difficult thing I had to experience, and that led me through years of suicidal depression which induced self-harm. My junior high school counselors told my mother to either take me to see a professional or I'd have to be admitted into the "crazy" hospital.
I got a lot better with mental health assistance and then it began to fluctuate through time. 2020 has been the absolute worst year for my mental health and I don't really like it. My mom kicked me out, my aunt kicked me out, my grandma almost passed away, Black people were dying from police brutality AGAIN, two of my uncles and my aunt passed away, many people I thought were my friends were super silent during peak protests, I was homeless for a week and I've been struggling financially.
I took a pause from activism and I'll return November 1st. This hasn't been the best year, actually this has been the worst year.
Is there anything particular that might have triggered your symptoms? 
I think the news of my uncle and aunts passing, caused me to crumble recently. Prior to that, it's been just people I've let getting into my positive aura and positive space.
At what point did you seek for help? What prompted you to take that first step? 
When I realised I couldn't keep going, I mean in the past and present, I've felt so defeated that I really didn't want to be present anymore.
A few organisers in Warriors in the Garden encouraged me to seek help, they encouraged me to take time off because I've preached it to everyone but never really took the initiative for myself.
Better Me, Better Life
What support systems have you had? Which one's the most helpful? How have they helped you?         
The activists of Warriors in the Garden and Black Mental Health NYC, the people who support me, my activism, and music.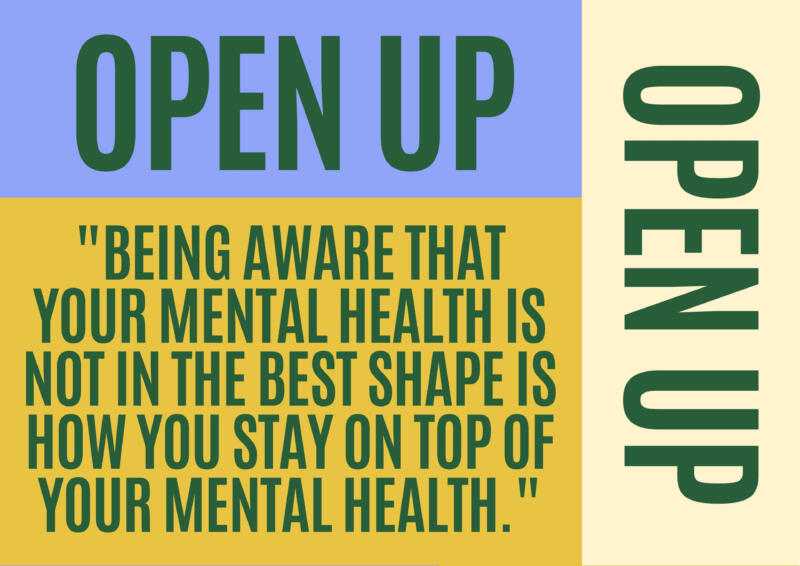 How have you discussed with your loved ones about mental health? What do these conversations look like?
Whenever a loved one tells me about their mental health, they're normally in a spiral. I try to encourage them to seek mental health. I give a little bit of my insight and then tell them seeing a professional even for a little bit can be helpful.
There are times when I tell my loved ones, if you only need an ear, I could provide that because most times people just want to vent.
How would you encourage those don't feel comfortable opening up?
When people don't feel comfortable, I've learned you can never pressure anyone because that'll make them more uncomfortable. But you have to give them time and they'll most likely begin to open up.
Kiara's Wellbeing Recipe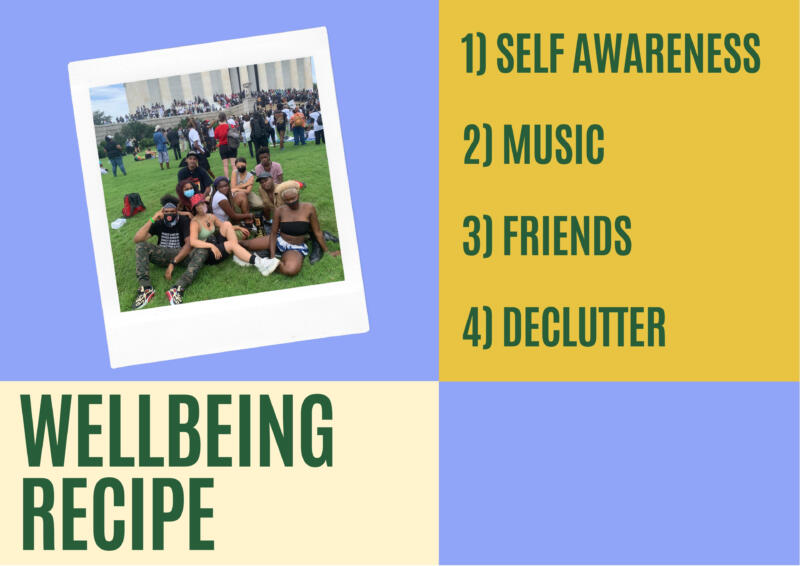 What does mental health wellness mean or look like to you?  
A positive mental health state is feeling healthy not only physically, but also having a clear head to make great decisions and you're treating others around you with respect.
Also, self-awareness: being aware that your mental health is not in the best shape is how you stay on top of your mental health.
Could you walk us through your daily self-care routine?  
I like to write my thoughts and tasks down some days. Most days I'll listen to music, do makeup, clean my house, or hangout with friends.
To All of You Who're Reading 
Could you offer us a word of wisdom to those looking to heal their mental health wellness?
For your mental health to be in a spoiled state is perfectly fine. We are all human beings and none of us has avoided a damaged mental state.
It's okay to seek help but on your own time. Always take care of yourself, there's people in your world that loves you.
Where You Can Find Kiara
Her Instagram: https://www.instagram.com/itskiarawilliams/?hl=en
Warriors In The Garden: https://www.instagram.com/warriorsinthegarden/?hl=en
Black Mental Health NYC: https://www.instagram.com/blackmentalhealthnyc/?hl=en