Getting to Know Katrina
Could you tell us a bit about yourself?
My name is Katrina Leggins. I'm a clinical therapist, social worker, self-care educator, and content creator.
An interesting fact about you?
I'm a huge fan of Chipotle. I buy from them almost weekly. It has become part of favorite go-to self-care practices.
Katrina's Mental Health Story

Are there any turning points in your life where you didn't feel the best with your mental health?
Nine years ago, I was diagnosed with a condition called Myasthenia gravis (MG). It's a neuromuscular disorder that causes weakness in the skeletal muscles.
During this time, I struggled with depression and anxiety the most. My symptoms included constant worry, weight gain, and I isolated myself a lot.
I was unsure if my life would be normal again and was scared that I was going to have permanent nerve damage.
At what point did you seek help?  
I sought out support from a few close loved ones that I trusted during those first few months after being diagnosed. I had always taken pride in doing things by myself for years, but during this time in my life, I knew I needed extra help.
I had to learn not to worry what others thought about me and instead, do what was best for my mental state.
What prompted you to take that first step?
I realised that I was going to need help with various things that I couldn't do alone. And that included transportation, school, food, etc. Without my support, it would have been more of a challenge for me.
Better Me, Better Life
What support systems have you had? Which one's the most helpful? How have they helped you?         
Everyone plays an important role and helpful in many ways both emotionally and spiritually.
Currently, my biggest support is my therapist. I didn't begin seeing her until earlier this year. She's been my biggest investment for my mental health, helping me work through many challenges I faced during my childhood, teen years, and my career. My anxiety currently is my biggest battle, and my therapist has been helping me manage it.
I had to learn to practice what I taught others, which was to not be afraid to see a therapist. Therapy is for everyone.
I also have a wonderful tribe of close friends and family who are supportive. If I need to vent, share ideas, or even need a shoulder to cry on, I can call any of them and they would be there.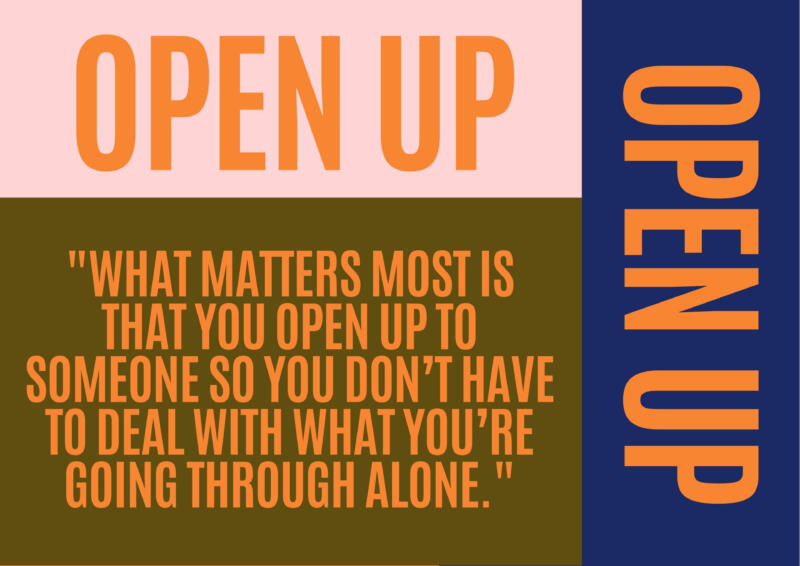 How would you encourage those don't feel comfortable opening up? 
Remember that you don't have to feel ashamed or afraid about your mental health challenges. You're human first and you're not alone.
If you don't feel comfortable reaching out to a professional, start with speaking to a trusted loved one.
What matters most is that you open up to someone so you don't have to deal with what you're going through alone.
Also, when you're in need of support, consider asking yourself: Who would be the best fit and why? I often recommend that before reaching out to someone, ask them whether they are emotionally available to hear what you need to share so they can prepare to provide you with what you need.
Katrina's Wellbeing Recipe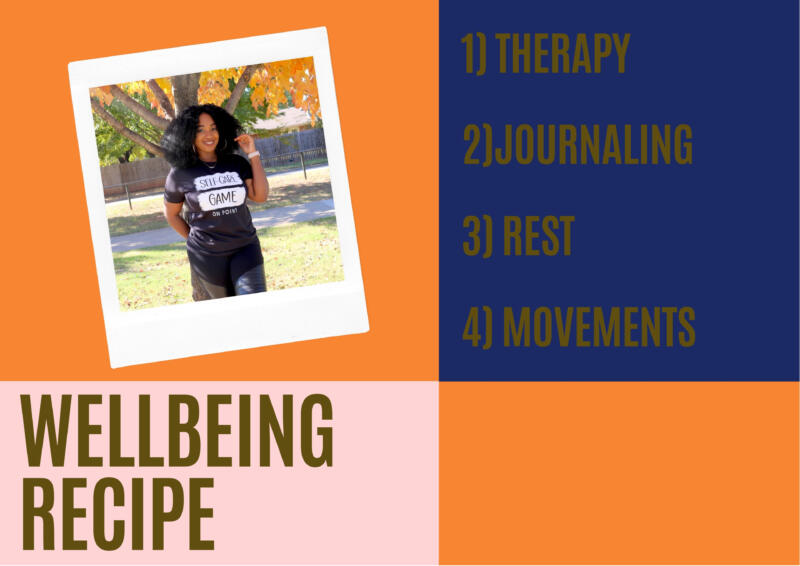 What does mental health wellness mean or look like to you?
MH wellness is multidimensional. This affects how we feel, think, behave and cope with the stressors in life.
Could you walk us through your daily self-care routine? Any practice you'd recommend? 
My daily self-care routine currently includes setting healthy boundaries with myself, going to therapy, journaling, and resting more without feeling guilty.
I would recommend focusing on any practical forms of self-care, which could include taking your daily supplements, staying hydrated, and moving your body somehow (even if its 10-15 mins) daily.
To All of You Who're Reading 
Could you offer us a word of wisdom to those looking to heal their mental health wellness?
As you begin or continue your healing journey, remember not to rush your process. There will be highs and lows; healing isn't linear. Take your time and try not to compare your journey to others.
Remember that your life matters and you're important. Make your mental health a priority always, unapologetically.
Where you can find Katrina 
Instagram: @knicolewriting
Facebook: @knicolewriting
Website: www.knicolewriting.com