Getting to Know Mimi
Could you tell us a bit about yourself?
I am a graduate student in counseling and recently worked in a residential treatment center as a patient associate. I love coffee shops, writing, and reading memoirs.
An interesting fact about you?
I love sweet potatoes in any way: baked, fried, roasted, etc.
Mimi's Mental Health Story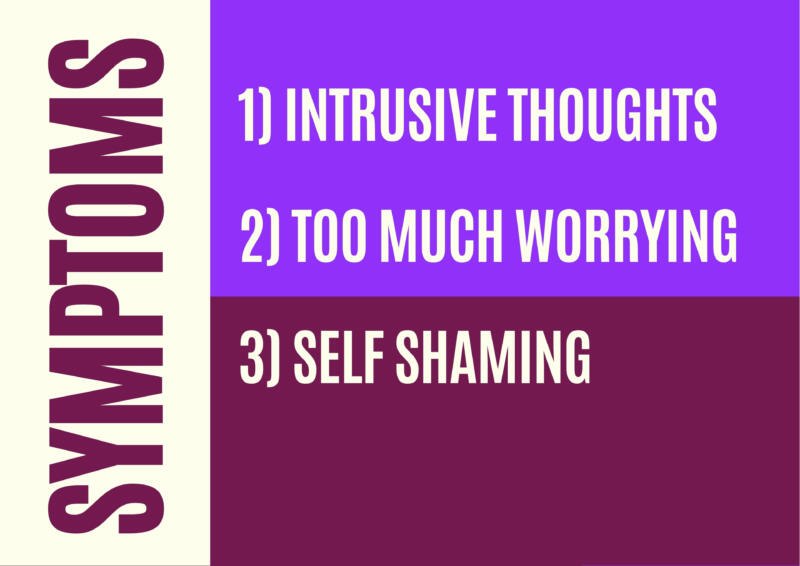 Are there any turning points in your life where you didn't feel the best with your mental health?
When I was an adolescent, I had a lot of intrusive thoughts and scary images in my brain about my religion: I worried that no matter how hard I prayed, I would go to hell. I had images ingrained in my brain of burning forever and of gnashing teeth and pain. I always wondered if God was mad at me for big and little things like not giving money to every homeless person I encountered or picking up every piece of trash I saw on the ground.
I wondered if I was the only one who felt this way and if there was something specifically wrong with me, and so I prayed and cried and repeated these things for years before it was named for me as obsessive-compulsive disorder, or more specifically, scrupulosity.
I thought it was just me and carried a lot of shame about it, so I kept these thoughts to myself. I believed they were true thoughts and were a reflection of my values.
Around this same time, I started to believe I needed to change my body, and that I was uniquely deficient. I became very obsessive about what and how much I felt I was allowed to eat, and worried about the ingredients in different foods. I was constantly thinking about food and the shape and size of my body and working to make it smaller.
At what point did you seek for help?
I sought help when I was in college, which is when I began therapy. It took a few years for me to really open up about my scariest thoughts and shameful narratives I held within me, but I am so deeply grateful for therapy and the healing it has brought me.
What prompted you to take that first step?
My friends saw how much I was hurting and prompted me to start therapy. I saw others sharing parts of their stories and going to therapy, and I decided to do the same.
As a therapist in training yourself, do you seek therapy now?
As a therapist in training, I do utilise therapy; I also plan to when I become a licensed therapist.
Therapy is a place for people who want to learn more about themselves and the ways that they show up in relationships with other people and why.
Therapy is for people who want to learn more about how to form more secure attachments to other people, explore their past, learn how to set boundaries, and care for themselves well.
I believe that therapy can be a helpful tool for everyone.
Better Me, Better Life
What support systems do you have?
My support systems include my therapist, who is absolutely wonderful, and my friends.
What I will say is that my friends have changed over time, and that is okay. Each friendship has been so important for me in each part of my healing journey, and it's okay that some have shifted and changed.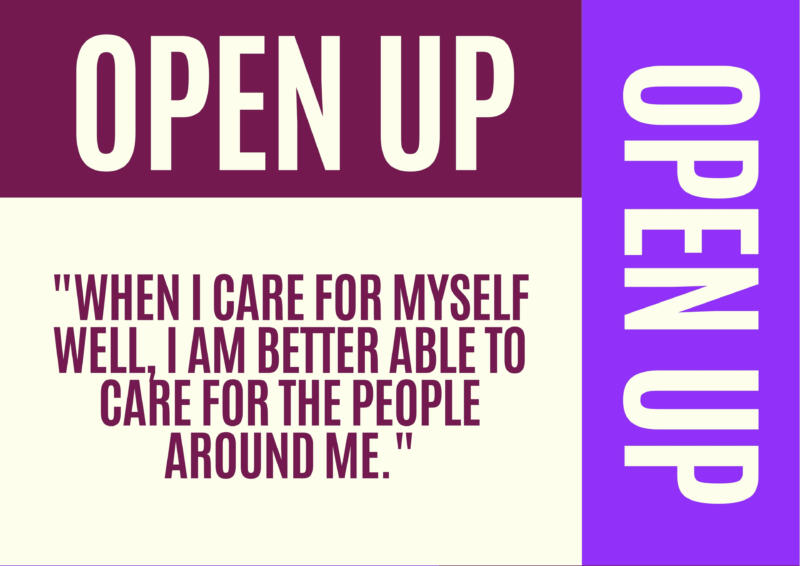 As someone specialized in anxiety, what would you recommend our readers who want to build a strong support system?
For individuals who suffer from intrusive thoughts and compulsive behaviors, the best treatment is exposure response prevention therapy. I encourage seeking out someone who specialises in obsessive compulsive disorder and understands that the content of intrusive thoughts is not a reflection of our values.
For general anxiety, I would definitely encourage seeing a therapist as well, being honest about your thoughts and experiences, and engaging in somatic practices such as yoga and mindfulness.
Mimi's Wellbeing Recipe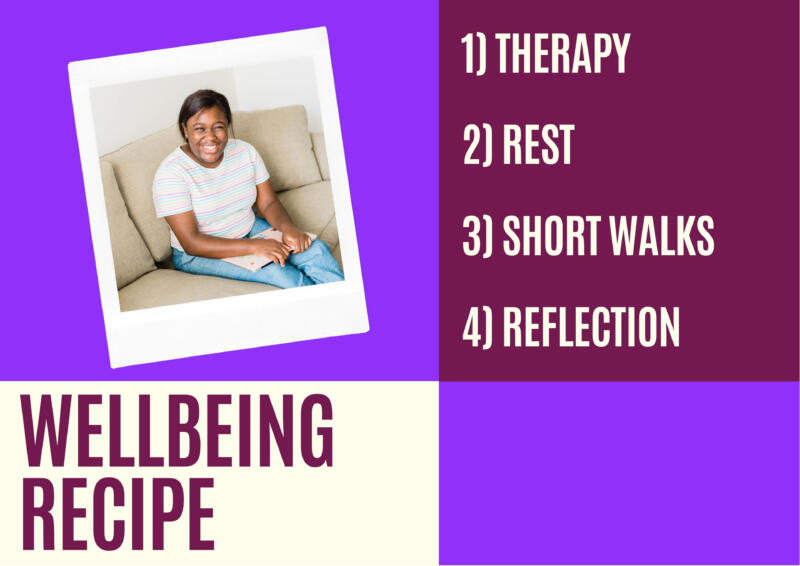 What does mental health wellness mean or look like to you?
Mental health wellness means listening to my body's needs for nourishment and rest. Wellness is individualised to each person, and for me, it looks like going to therapy, taking walks, talking with my parents, and lots of good rest. It means choosing myself and recognizing that my wellbeing is intertwined with that of others: when I care for myself well, I am better able to care for the people around me.
Could you walk us through your daily self-care routine? Any practice you'd recommend?
My daily routine includes lighting a candle at night before bed and doing my best to leave my phone outside of my bedroom. I try to read a familiar book before bed and spend some time thinking and reflecting before I fall asleep.
In the mornings, I eat breakfast and make sure I am nourishing myself throughout the day with meals and snacks in between.
I usually talk to my parents on the phone and do something I enjoy like watching television or taking short walks when it's nice outside, especially during the pandemic.
To All of You Who're Reading
Could you offer us a word of wisdom to those looking to heal their mental health wellness?
You are worthy of good things, you are loveable and whole at any size or shape your body finds itself. You can trust yourself. It's okay to ask for closure or an apology, and to seek healing for yourself. Your needs matter, and you are worthy of healing.
Here's where you can find Mimi:
Instagram + Facebook: @the.lovelybecoming
Website: www.mimi-cole.com