Ugh, the 3pm slump. You've had your lunch and you're still a few hours away from dinner – but your motivation and ability to work has diminished. In this situation, it can be easy to reach for a sugary snack to boost you very quickly – but you know what happens 30 minutes later? You guessed it, you crash again. So, what can we eat when our brains feel like mush and we've still got tasks to complete? Ever heard of a mushroom latte? Well, you're about it. We caught up with Jacyln, a Holistic Nutritionist and foodie who founded
Holistic Foodie
to tell us all about it.
When I'm feeling ANXIOUS, I eat more ground foods
Usually I eat lots of plants when I'm anxious. Things that are alive and will bring me back to earth and allow me to get out of my own head. This helps me reconnect to earth and nature and reminds me to slow down, be present and focus on the moment I am in right now. I love eating
salads, like this French lentil salad with kale and feta
.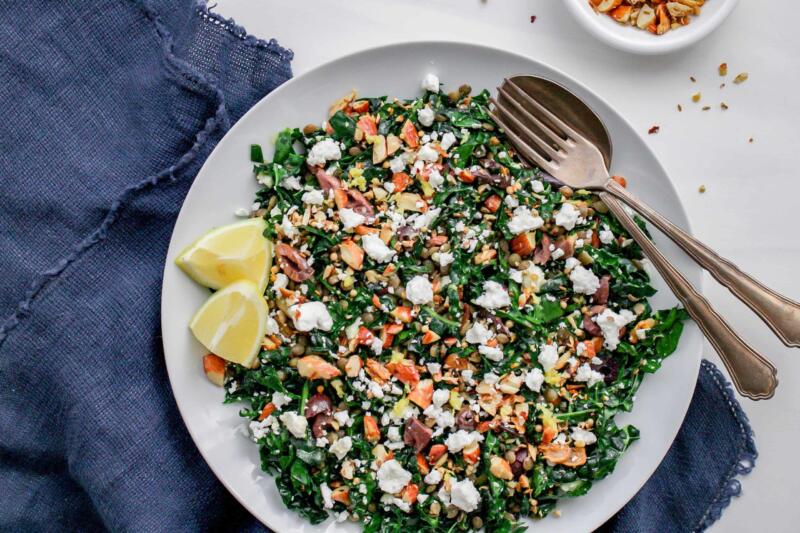 When I'm feeling ANGRY, I indulge myself with dark chocolate sea salt brownie cookies
Typically, when I'm angry, I'm not hungry and don't necessarily feel like eating or drinking anything. But if I am feeling angry and hungry, I try and indulge in something a bit sweeter as that helps to sweeten my mood too. It makes me feel good and it's a lot easier to let go of the anger this way. I love keeping these
dark chocolate sea salt brownie cookies
on hand.